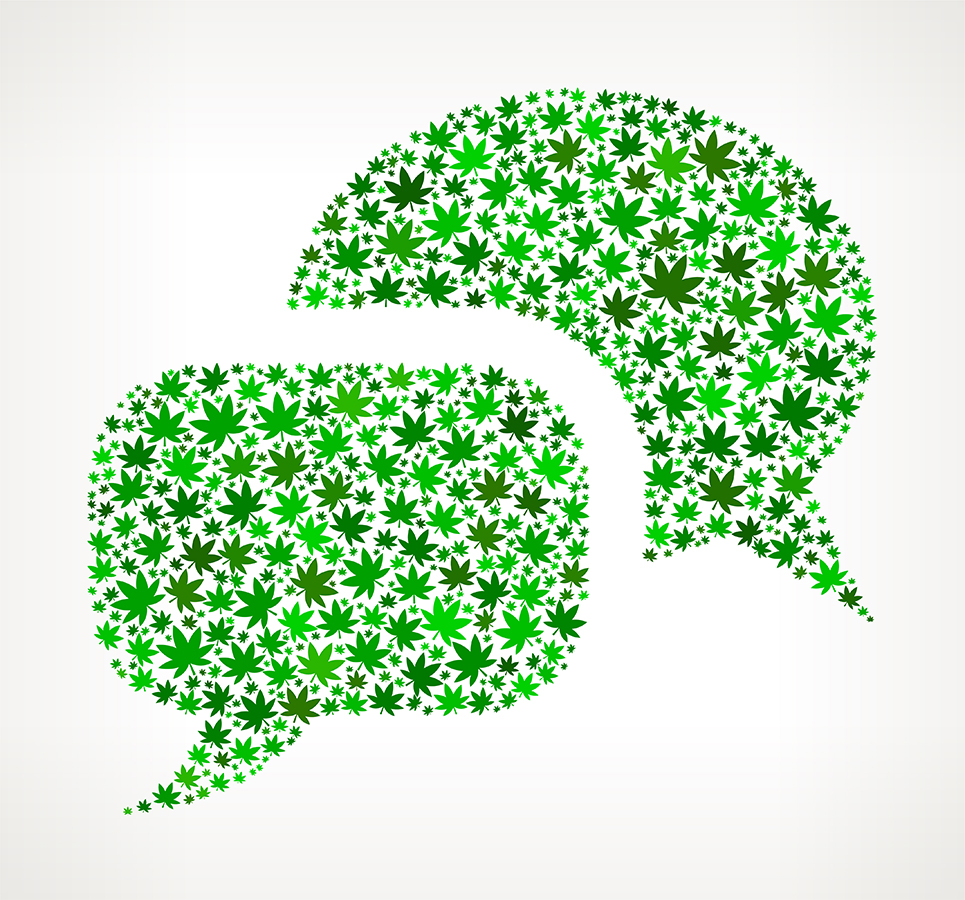 Author: Justin Mckibben 
Drugs, the internet, and social networks have gradually developed a pretty close relationship, full of tags and posts, shares and likes. With stories like the hunting and capturing of the Silk Road masterminds, or the digital drug dealers you see on Instagram, and the delivery service apps being developed to make drug trafficking a commercial business.
Social networking seems these days to be the fastest and easiest way to spread a message and connect to potential customers for any business. There has even been concern expressed about an addiction to social media itself developing in our generation. Considering all this it is no surprise that there are those who look to social networks for illicit content are not hard to find, and one app designed for those users was cut short, and is now back with a vengeance.
It had only been 3 weeks since Apple had formally removed the social networking app for pro-pot users called MassRoots from the App Store before the company had a change of heart. Apple has announced it will once again allow the app to be downloaded for the cannabis enthusiasts weed networking pleasures.
What is Massroots?
MassRoots is a cannabis focused social media network that since launching in July has grown to more than 25,000 active users, according to co-founder, president, and CEO Isaac Dietrich. It is designed to keep people who are involved or interested in the marijuana community in communication. Some key elements of MassRoots include:
The option to create an account that has some element of specificity and anonymity attracts many cannabis consumers; as most prefer to keep their marijuana content separate from Facebook, Instagram and Twitter where they may be connected with their family, co-workers and employers.
MassRoots is also useful for people to keep updated on the marijuana legalization movement, with posts from campaigns and non-profits using the mobile network to mobilize support for legalization ballot initiatives, petition drives and support rallies.
Many people use the MassRoots app to share what type of cannabis they are consuming, with pictures from their experiences using marijuana, or the types of marijuana or paraphernalia they are using.
MassRoots and Marijuana
MassRoots announced in a blog post last Friday that the Apple company altered their strict policy on marijuana apps to let Massroots be featured in the Apps Store. On the MassRoots webpage, their statement reads,
"Over the past few weeks, cannabis consumers around the world united behind a common message: cannabis apps should be made available in the states that have voted to legalize its medicinal or adult use. Today, we're excited to announce the App Store has changed its enforcement guidelines to permit cannabis social apps in the 23 states that have legalized medicinal cannabis. MassRoots is now available in the App Store!"
This victory cry came after advocates for legalized marijuana sent 10,000 emails asking the company to reconsider. After-all, ever since the November midterm elections there has been a cry for marijuana reform.
Now available for those who live in any of the 23 states where either recreational or medical marijuana is legal, users can download the MassRoots app and stay connected through a network of cannabis users in their immediate area. These users of course will need to be identified by a geolocation check that they live in one of these states, but that is a small price to pay. The MassRoots blog went on to state,
"We have a duty to show the world that cannabis consumption can be done in a safe and responsible manner in compliance with state laws and federal enforcement guidelines. We do not take this task lightly."
Marijuana app developers have already been increasingly frustrated with Apple since the application process for this format was significantly slower, specifically when compared to Android and Google Play.
Accepting Marijuana Apps
Other cannabis focused app developers have apparently reported some irritating relationships so far with the Apple App Store process, including CEO of development firm CannaBuild Zach Marburger, who said the company's marijuana cooking calculator was approved by Android "in five minutes and rejected by Apple in 10 days."
Many have been troubled that Apple reportedly rejected their apps without explanation, making it difficult to determine what changes were necessary in order for the app to get approved for use. Because the company won't explicitly state their terms of acceptability, developers claim they have been wasting time and money.
While many of the marijuana app developers are aware that Apple will act within the law to restrict any questionable content, they still feel their apps are being ignored and not given a fair enough opportunity to be tweaked and represented for approval. It is understandable to have concerns, but many claim they are not given the chance to make it right.
Of course a great deal of delicacy must be taken when dealing with a situation like this. Apps that could be considered to be promoting marijuana use could be hard to accept for a corporation that has to keep a family friendly image, especially risking that apps like this could be used to sell drugs, and if the network can be abused in areas where even marijuana is still illegal it can present greater problems. So Apple of course has to play their cards close to the chest when it comes to selling apps that connect the cannabis community, because this means taking some responsibility if it is ever misused.
Marijuana reform is sweeping the country, and the angle of the drug policy in America is practically being re-engineered, but the real dangers of drug abuse are still out there. Drugs and alcohol abuse continues to destroy lives all over, but there are those dedicated to making a change. If you or someone you love is struggling with substance abuse or addiction, please call toll-free 1-800-951-6135