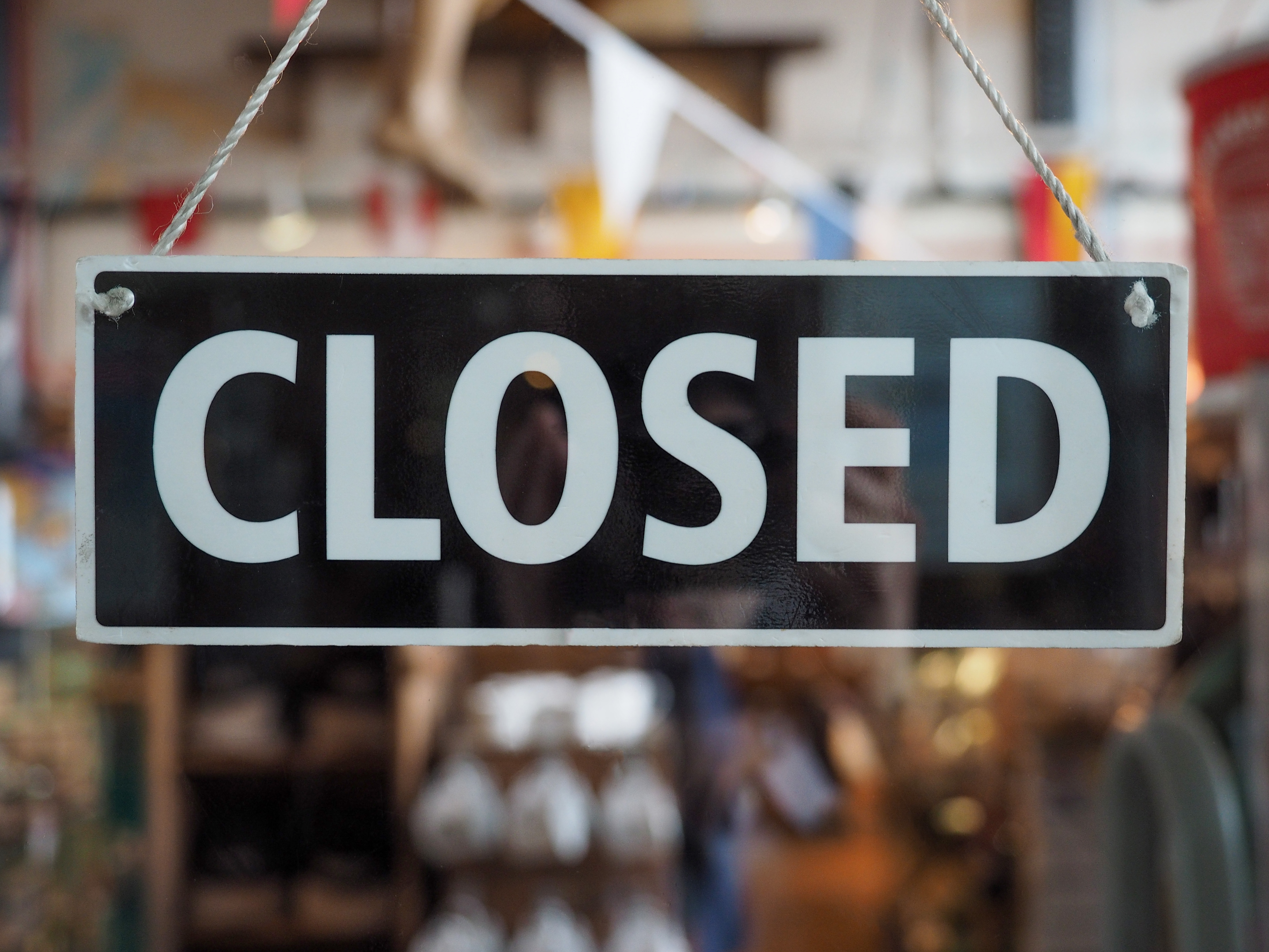 Author: Justin Mckibben
As much as I love where I come from, Columbus, Ohio has been through a lot recently. Ohio in general has seen some of the worst addiction and overdose rates in its history, and the state was actually sited as being #1 in opioid overdose deaths in the country. So of course there are very strong opinions about the devastation caused by substance abuse. Having grown up in Columbus, it is sad to see how the community is suffering. It is even more disturbing to see how some are reacting. When I came across this headline and saw the comments being made, not just by the store but from people in support of their remarks, it disturbed me deeply.
Now many across the state are in an uproar about the controversy that has been brought on by one convenience store in Columbus, Ohio. The owners posted hand-written messages around the store that are appallingly indifferent to the pain of the people in their neighborhood.
The signs of stigma…
West Broad Street in Columbus is a side of town I'm pretty familiar with, especially while in active addiction, so I'm sure that plenty of people have seen these signs. The Save Way Mini Mart on West Broad Street displayed the two notes that they hoped would dismay customers from stealing, but some patrons have found it insulting and offensive.
One sign, near the front door, says:
"Keep bags up front. Don't stink! Take showers. Take care of your kids. Stay sober don't OD. Nothing is free."
The second sign was placed above a shelf holding cases of tin foil. Some will use tin foil to cook whatever substance, often heroin but not exclusively, before smoking or injecting it. This one states:
"Attention junkies, go ahead and steal a piece of foil to get high. Just please make sure you OD. Thank you."
Yes, let this all sink in for a moment. Not just the fact that the word "junkie" is so destructive, but the content that follows is callous.
First thing is first, this is inexplicably ignorant to the reality that is shaking the world right now. With more people across America than ever being hopelessly addicted to drugs and alcohol, and higher rates of overdose deaths than ever in our nation's history, how can people still believe these kinds of stigma?
According to WSYX/WTTE, a local news source, the store's management would not speak on camera, but they told the news station they meant no offense, but also said the signs will not be taken down.
Really, no offense?
What is wrong with this picture…
This is wrong on so many levels, and I can't believe I actually have to explain to some people why, but just in case I'll give it a shot.
These signs insinuate statements that are so incredibly wrong on so many levels. To sum it up, these signs say:
All addicts stink/don't shower
All addicts don't take care of their children
All addicts are thieves
If you are an addict, you deserve to overdose (OD)
These are all equally as stigmatic and offensive, but that last part is just disgusting. The amount of indifference toward those in pain must be pretty intense for someone to willfully wish overdose onto someone else. To mock the despair and hardship of some while essentially telling them, and promoting to others, the idea that addicts deserve to overdose. Shrugging off the death of people who battle an insidious illness every day because they are "junkies" is repulsive.
Beyond that, the fact is these signs ignore what statistics have been telling us about addiction being more than just something impacting a certain demographic. These stereotypes are a huge part of the reason why it is taking us so long as a society to move forward.
Not all addicts are homeless! Not all addicts are absentee parents! Not all addicts are poor! Addiction touches the CEOs and stock brokers the same way it touches the unemployed and criminal. When we make such harsh generalizations of people who need our compassion we marginalize people who already often feel chastised, misunderstood or hopeless.
To those who comment…
Now as I said, when I first saw this story, the signs themselves we incredibly shameful, but the comments it received in support of this message and ridiculing addicts only compounded the issue. People who say that people 'choose' to be addicts and that they 'choose' to do drugs and ruin their lives.
It is baffling how some people still insist addiction is a choice. Even when the medical community recognizes it as a medical condition, people adamantly deny that it is a disease; when many regard it as a brain disorder, consisting of various psychological and physical factors. Yet people still go on about how it is the addicts fault because they chose that life.
Sure, people choose to do drugs, but we don't choose to become addicted. That isn't up to use. How many people drink and do drugs in their lifetime and don't become addicts? More than anyone will ever know. A lot of you have probably had your share of experiments. So count yourself lucky, you didn't have to walk the path many of us do. Stop being self-righteous; try being grateful.
The stigma is killing us…
The Centers for Disease Control and Prevention (CDC) recently estimates that 91 Americans are dying of an opioid overdose every day! A true tragedy is that many people struggling with drug addiction never seek help because of the judgment they could face. They prolong their suffering as a result of blatant and baseless stigma, which can have a lasting impact. People are actually dying every day because stigma can discourage people from seeking help.
How many parents avoid getting help because of people who think addiction makes them horrible caregivers, or neglectful and absent? How many families are torn apart because the fear of how it looks to the world to be an addict? How many have died before they could get treatment?
Some people want to treat actions like this as no big deal. This writer thinks this is a pretty big problem. To suggest that a heroin addict, or any addict, deserves to overdose, or even die, for stealing tin foil… is insanely irresponsible and inconsiderate to the wellbeing of not just the afflicted individual, but the community.
Don't let the stigma block you or your loved ones off from the solution. If you or someone you love is struggling with substance abuse or addiction, please call toll-free now. We want to help. You are no alone.