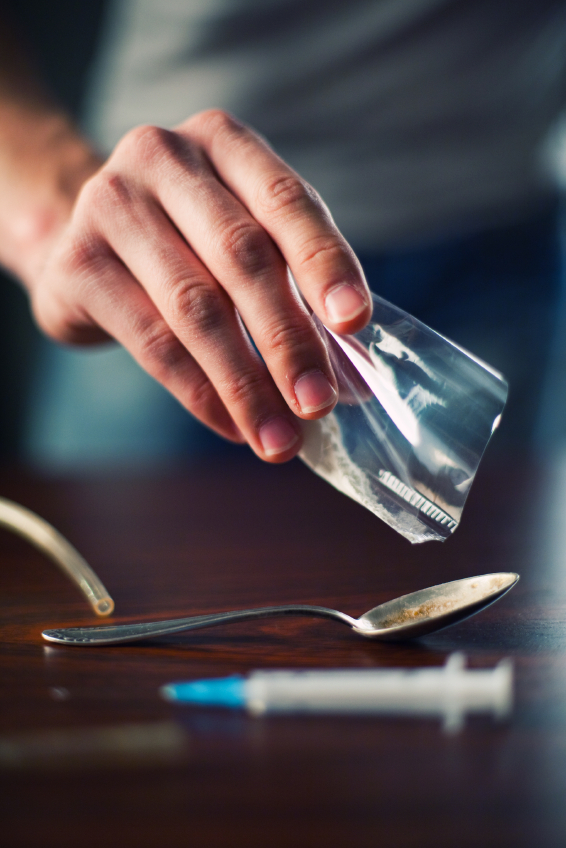 Author: Justin Mckibben
Almost a month ago I wrote about how one county in New York was considering a new and radical approach to helping heroin addicts in their community avoid the spread of disease and dangerous infections through pushing to create safe injection sites in their area. The question I asked was is this a good idea- and a lot of people responded with very adamant and reasonable answers on both sides of the argument. Some said it was a respectable harm reduction initiative with results in other countries proving its worth, but others insisted it was an appalling and ludicrous concept that promoted drug abuse.
While opinions range from the moderately compassionate to the extremely opposition, it seems still more people are second-guessing the problem and now another state is considering safe injection sites for heroin addicts.
So again, let us talk about the issue and put the question out there- are safe injection sites irresponsible, enabling "shooting galleries" or are they a progressive, optimistic program engaged out of necessity?
Safe Injection Sites in Seattle-King County
The newly formed Seattle-King County in heroin task force in Washington is trying to find ways to expand treatment for heroin addicts in light of what health officials call a heroin epidemic, which has led to skyrocketing overdoses and deaths across every state in America. At this point this new entity is actively considering the creation of a safe heroin injection site as one way to address the growing heroin crisis in Washington State, and as I said this is not the first time this idea has been brought up here in the U.S.
Nor is it the first time safe injection sites have been brought up in North America. Insite is a supervised heroin injection site located in Vancouver B.C., the first of its kind this side of the continent. Thus far Insite has been is seen by some on the task force as a progressive step forward in the fight against heroin overdoses and the spread of diseases such as HIV of Hepatitis C. It aims to prevent fatal overdoses by providing supervised injection sites where drug users can legally use the illegal narcotic under the watch of medical professionals. The idea of safe injection sites is that if an addict starts to overdose, medical workers on location can administer naloxone to reverse the process.
The purpose of these sites is not to legalize heroin as many have argued when it comes to safe injection sites, because the drug is still illegal, but these sites are a safe-haven for ingestion which of course can get a little tricky with technicalities.
Another aspect that should be pointed out is that these users would also receive services and counseling, along with information and additional access to addiction treatment if they choose. So while some critics call it a "legal shooting gallery" those in favor of safe injection sites protest that these facilities are meant to save lives and plant the seed that could ultimately inspire a revolutionary change.
Again, I'll reiterate the statistics of Canada's first safe injection facility since it opened in Vancouver in 2003, where there are some pretty noticeable changes:
Every day around 800 users would visit the facility
10-20 users overdosed every week
0 deaths have occurred in the facility
The idea of a safe injection site in Seattle-King County even has some the most unlikely people listening, such as King County Sheriff John Urquhart. Urquhart was a 25-year soldier of the failed War on Drugs as a narcotics detective, who now openly admits there is no way to arrest your way out of the heroin epidemic, so even he is open to ideas like safe-injection sites. In an interview Urquhart stated,
"The status quo is not working anymore. This is not really a police issue anymore. More cleaner needles, reduction of Hepatitis, all of these things, I'm told have happened in Vancouver. I want to make sure we can replicate that here before I have support for this kind of a program."
So the Sheriff is still trying to play it smart before doing anything too drastic, and other experts are saying that this kind of program is not meant to make it easier or more acceptable to abuse heroin, but it is meant to provide a resource that saves lives and may eventually lead those in desperate need of help to the right place to get it.
Still there is opposition, and reasonably so for so many have been impacted negatively by the increasing heroin epidemic and opiate outbreak that has been hitting the nation so hard over the past few years. So many people are suffering and so many communities are being damaged from what is happening out there, and so of course people a weary about a program that they think will only fan the flames of the issue.
I have said this before- I used to be strongly opposed to any form of harm reduction because to me the concept of recovery only meant abstinence and an absolutely radical change… but the truth I have come to realize is that was my experience, but it doesn't mean that is the only acceptable outcome. On a personal level (which is just my opinion) I believe that in the right context whatever keeps people alive long enough to get help is worth having… I think- how can I advocate for expanded naloxone access and not for safe injection sites that promote drug addiction treatment and recovery oriented counseling that inspires change?
So I have to ask again- is it wrong to have safe injection sites in America?
As the number of people who those their lives to heroin addiction and infections like HIV and Hepatitis continues to rise, the nation may have to at least consider options that some may find controversial. Safe injection sites might not be the best answer, but it might make a huge difference to reduce the amount of addicts dying every day and give them another chance to recover. If you or someone you love is struggling with substance abuse or addiction, please call toll-free 1-561-951-6135