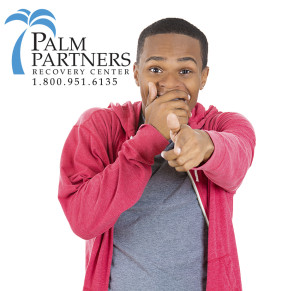 The funny thing about being a drug addict or alcoholic is that you think that everyone else is stupid enough to believe the crazy stories you come up with to try to hide your substance abuse. Here are the 11 lamest celeb excuses for drinking and drug use.
#1. Lindsay Lohan
In 2007, Lohan was pulled over for driving under the influence. Cops found cocaine in her jeans' pocket, to which she said the pants weren't even hers. When she missed her court appearance in May 2010, she said it was because she lost her passport and couldn't get back in time to make the appearance.
#2. Jeffrey Donovan
Donovan, star of Burn Notice, was pulled over by Miami Beach police in July 2009 after being observed swerving to avoid rear-ending a police car. He failed a field sobriety test then refused to submit to a Breathalyzer and was then arrested. Donovan admitted to having had three drinks earlier but, as he was taken into custody insisted, "The only mistake I made tonight was drinking Benadryl with three glasses of wine."
#3. Khloe Kardashian
Khloe was arrested for DUI in 2007 and used her deceased father as an excuse for her behavior, saying, "Right around the time that I actually got pulled over it was the anniversary of my father's death. He died four years ago this September." Thing is, she was arrested in March.
#4. Tatum O'Neal
The Oscar-winning actress was caught red-handed buying crack from a dealer in Manhattan. When questioned, O'Neal claimed she was "doing research for a part." When that didn't work, she insisted it was because she was grieving the loss of her beloved dog to cancer.
#5. Nicole Richie
Richie was pulled over when she tried going the wrong way on a freeway ramp and then arrested when she failed a sobriety test. She admitted to being under the influence of marijuana and Vicodin. When police asked why she was taking the painkillers, she told them she had really bad menstrual cramps.
#6. Gary Dourdan
After being found asleep behind the wheel of his car, police discovered cocaine, heroin and ecstasy in the former CSI star's car. Dourdan tried the lamest of excuse by saying that the drugs weren't his.
#7. Whitney Houston
Back in 2002, Houston gave the now-infamous interview with Diane Sawyer, during which she admitted to using alcohol, marijuana, cocaine and pills, but was adamant that she was too rich to use crack "Crack is cheap. I make too much money to ever smoke crack," she huffed. "Let's get that straight. Okay? We don't do crack. We don't do that. Crack is wack."
#8. Joe Giudice
The husband of one of The Real Housewives of New Jersey was booked on DUI and reckless driving charges back in 2010 when he flipped his truck into a telephone pole. But according to Joe and wife, Teresa, the accident was caused when he "yawned," which somehow caused him to lose control of the vehicle. The couple both state that they then walked to a friend's house where Joe did shots in order to cope with the accident.
#9. Paris Hilton
When a baggie of cocaine was found in her purse by police, the hotel heiress claimed not only that she didn't know it was in there but that she thought it was contained chewing gum, not coke. Pffft!
#10. Charlie Sheen
Back in 2010, Sheen made a scene by destroying his New York Plaza suite while under the influence of alcohol. His attorney claimed that his client had suffered an allergic reaction to his medication.
If you or someone you love is struggling with substance abuse or addiction, please call toll-free 1-800-951-6135.