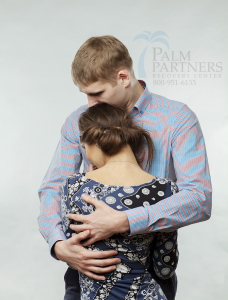 Author: Justin Mckibben
Drug addiction is a relentless and staggeringly corrupting disease of the mind, body and spirit. It has the power to devastate, deceive, and kill those who suffer from its influence, and it infects the lives of not only the addict, but of everyone around them. Those who are addicts to drugs and alcohol often don't even realize themselves the intensity of this self-inflicted insanity until it has taken much of their lives and their happiness away from them. But there is help, and there are answers out there for those who seek them.
Recovery from addiction to drugs and/or alcohol is absolutely possible, and there are thousands of men and women all over the world who have found common solutions to the deadly threat of addiction. As the loved one of a drug addict, it may at times seem helpless, and you may have given up on having any impact on the addict in your life, but you can help. Although it is true they must take action for themselves to achieve lasting recovery, here are 5 ways to help a drug addict.
Be aware of symptoms of addiction
Being aware of the symptoms, causes, and effects of drug addiction and educating yourself and your loved ones on the dangers of addiction and the risks of continued substance abuse will better put you and others in a position to understand and communicate the seriousness of the situation with the addict.
Be aware of the physical and emotional strains created by addiction, and how the addict may exhibit irrational and radical changes in mood, personality, or appearance. These are among some more general indications of substance abuse.
Be honest and assertive with them about addiction
Approaching a drug addict may not be the easiest thing to do, but it is definitely a necessity if one wishes to help influence any kind of positive change in the behavior. Being honest is key when opening up and confronting a drug addict about their using, and often times it can result in minor conflict, depending on where the addict is themselves in their own mind-state.
'Tough love' may not always be the most effective method, but sometimes it may have an advantage on those who fight a little harder and continue to do more damage on the lives of their family and friends. Being assertive is a much better tactic, basically meaning you are aware of how the addicts behavior is enabled by your assistance, and you set healthy boundaries while suggesting they get help.
Offer to assist with getting treatment
Once the initial ice has been broken as far as identifying the problem and getting honest with the individual, you can help the drug addict by offering to assist them with finding a treatment center or rehabilitation program. This shows the drug addict you are willing to support them in the recovery process, and stand by them in the future.
When helping an addict, it is helpful to assure them that they are not being condemned for their disease. Offering yourself as a resource will most likely inspire them to move forward and change for those who are still there for them.
Offer to assist with aftercare
Also putting yourself in a position to help them after the drug addict leaves treatment is a huge step, because again it shows them that you have not given up on them. They should want to believe that their addiction does not mean they are broken, and does not mean they are a failure. It means they have been sick, and their affliction takes time and effort that you are willing to help them with.
The drug addict is more likely to have a more positive outlook on their drug treatment program if they have the understanding that the ones they care about support them, and plan on continuing to help them in receiving aftercare and attending other support groups and programs. It is wonderful for those suffering to know they are not in this alone.
If they relapse, be accepting and proactive
Relapse is NOT an essential part of recovery. It may be part of some peoples story, but the fact is that relapse is not a necessity itself.
That being said, drug addiction is a chronic and progressive disease, which is also characterized by the possibility of relapse, because being what it is there is no cure for drug addiction. So in the event that a drug addict does relapse and returns to using drugs again, be accepting of this basic reality. It is a possibility, NOT a rarity that means the drug addict is hopeless, but also NOT a requirement.
If relapse does occur, being proactive is vital to getting the drug addict back to treatment. The reason being because the disease of addiction is progressive meaning it continues to get worse, and the addict will typically pick up where they left off, which puts them at a greater risk than ever of overdose, which puts them at the greatest risk of all, death.
Helping a drug addict may never seem like an easy thing to do, and other times it may seem impossible. But no matter how bad things get, and no matter how desperate times may be, there is always a way to find the solution that could save an addicts life. If you or someone you love is struggling with substance abuse or addiction, please call toll-free 1-800-951-6135