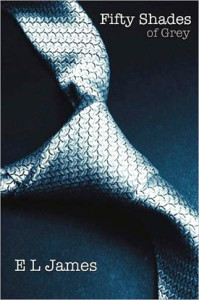 Dakota Johnson has had her fair share or television and theatrical roles in her life-time, and with two Hollywood parents she was bound to eventually earn a name for herself as a stunning and talented actress. Recently the producers and directors for the film adaptation to the sensually charged drama novel Fifty Shades of Grey announced their casting, and Dakota Johnson was put right up from as the leading lady. Little do most people know, Dakota had actually had a little bit of a party problem at one point, and even spent a short stint in drug rehab? Now some tabloids are speculating that this new stress of the spot-light may do some serious damage to the starlet's sobriety.
History of Addiction
As the beautiful daughter of Melanie Griffith and Miami Vice star Don Johnson, Dakota had once admitted that her time spent as a child attending a Catholic boarding school in her teens was "miserable" because she was teased constantly at the tabloid stories that would surface about her famous parents. Later on her parents said she had developed a pretty healthy appetite for the party life, and they inquired about their concerns and she agreed to treatment at that time.
In their own past both Johnson and Griffith had previously attended rehabilitation facilities. Her father the former Miami Vice star battled drug and alcohol addiction while attending the Betty Ford Clinic in the mid 90's, while his now ex-wife hit rehab for alcohol addiction back in 1988 and then again in 2000 for painkillers. Again another example of how often times the theory of genetics can be brought into the debate of what causes drug problems with the young, rich and famous.
In September 2007, it was widely reported that Dakota Johnson had completed a 30 day inpatient drug and alcohol treatment program at the Visions Teen Treatment Center in Malibu for drug and alcohol addiction. She also participated in an outpatient program in Brentwood.
Challenging Character
Fifty Shades of Grey will be Dakota's highest-profile movie role to date as Anastasia Steele, the stories main character. She has also appeared in The Social Network where she was captured close next to Justin Timberlake on screen and was last seen on the Fox television sitcom Ben & Kate.
It is no secret that being cast in a film such as the highly anticipated movie adaptation of the popular Fifty Shades of Grey series would be enough to launch any young actresses' career to an A-List level. Dakota Johnson was definitely on top of the world when she learned that she had secured the role of Anastasia Steele. Now, just a few weeks later she is extremely fragile thanks to the extreme backlash that has erupted from die-hard fans of the trilogy, and how the general public had not reacted too kindly to the news she would be claiming the top spot.
According to the September 30th print edition of National Enquirer, Melanie Griffith and Don Johnson are seriously worried that all of the stress and negative attention from the media will push their daughter to cope with old habits, leading to a tragic fall off the wagon. As a former hard-core party teen with her history of drug addiction, it is not too far-fetched to be concerned about her ability to maintain her recovery.  Those closest to her worry that the stress of the situation and the fact that the fans seem to be united against her even before she has filmed a single scene for the film could result in her falling back into old escape patterns.
The Role and Recovery
Dakota definitely should have expected that this was one of those roles that would warrant a huge reaction one way or another, and sadly it did not go her way initially. It's always a guarantee that trying to breathe life into characters a popular book series on the big screen in a way that rings true is one of the most trying experiences for an actor or actress. If it's a watered down performance in order not to get an 'R' rating then fans of the book will be furious anyway, so it will be tough for her regardless. Some speculate that if Dakota can't handle the heat then perhaps she really isn't the best choice for the role.
Personally I think this young woman has a chance at surprising critics and audiences. She has so far displayed an ability to show up for her character, even though her roles thus far have been much smaller. And she has a unique look that I think will help her stand out and make the story of Anastasia Steele a little more real. Either way I'm rooting for her as an underdog on this film, and I hope she is able to keep her recovery a top priority.
Recovery from drug and alcohol addiction is a serious issue for all walks of life, so you don't need a high-profile role in a feature film to develop a drug problem to afford the right kind of treatment that will give you a solid foundation to build a solid recovery, but vigilance and knowledge are very important. If you or someone you love is struggling with substance abuse or addiction, please call toll-free 1-800-951-635