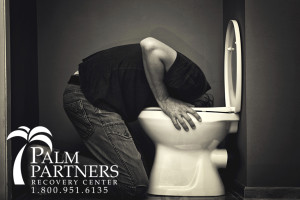 Why detox on your own when there are detox programs available that will make your withdrawal and detox process safe and comfortable? If you're like I was, you're probably afraid of the idea of going into a program to help you. It's that fear of the unknown that most people have. Well, if you're considering detoxing on your own, read this first. Here are 7 things no one tells you about detoxing from drugs at home.
#1. It sucks
We'll elaborate more as we go through the listicle but, all you need to know is that this will not be an easy undertaking.
#2. It's dangerous
Especially if you're detoxing from alcohol, benzos, or barbiturates. The withdrawal syndrome – set of withdrawal symptoms – that accompany the cessation of these substances are potentially fatal in a number of ways. Seizures, tremors, cardiac arrest, and risk of falling (which often involves serious head injuries) are common with detoxing from drugs such as these.
#3. It's frightening
As mentioned above, you will experience a number of withdrawal symptoms while detoxing from drugs at home. Depending on the drug or drugs, your withdrawal symptoms can range from insomnia and anxiety to seizures and even coma and death. Even the more mild symptoms are still quite scary to endure. For instance, anxiety is not a life-threatening condition but, the severity of it will probably be alarming, nonetheless.
#4. It's damn-near impossible
One of the other things no one tells you about detoxing from drugs at home is that it's almost impossible to do. What I mean is, when things get rough – and they will, believe me – the temptation to 'get well' and start making calls to your dealer(s) will undoubtedly become too great to resist. When you're detoxing from drugs at home, it's too easy to throw in the towel when the pain and discomfort really set in (see #4). You know who to call or where to go to get what you need to make it stop.
#5. It's painful
This is an understatement. Considering the limitations of language, probably the most accurate way to describe the pain associated with detoxing from drugs at home is that it's hell-on-earth. Some people say that those of us who have gone through it have been to hell and back. This sounds about right.
#6. It's depressing
If you think you're depressed and anxious in your active addiction, get ready for that to kick in to high gear when you're detoxing from drugs at home. Feelings of depression and anxiety only increase as the substances leave your system and it can become quite intense and even unbearable.
#7. It rarely leads to success at staying sober
If you make it through the withdrawals without using drugs to alleviate the discomfort, then congrats! I kicked methadone cold turkey and was dope sick for about 2 months…AND I didn't use. I was also very much in denial about having the disease of addiction and quite ignorant about recovery and so, I thought that, was I got that monkey off my back, I'd be good, for life. This was not the case. It wasn't too long before I started using opiates again, painkillers and heroin to be specific. After enduring those 2 months of hell, I thought that I had 'learned my lesson.' I didn't know that there's a difference between merely abstaining and recovering.
If you or someone you love is struggling with substance abuse or addiction, or if you're looking for information on detox programs, please call toll-free 1-800-951-6135.