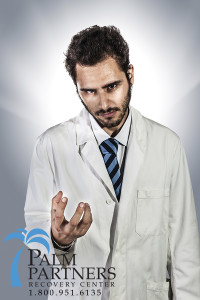 This is an extremely short list of the dirty things that Big Pharma does. Unfortunately, there are a lot of immorally wrong and even illegal things that the drug industry perpetrates. Here are just 9 things that drug companies don't want you to know about them. If you vape or use e-cigs, you might especially be interested in number 6.
#1. They give doctors get kickbacks
In other words, they bribe doctors to prescribe their medications.
For example, in New Mexico, more than two dozen doctors received over $300,000 in "speaking fees, study funding, meal stipends, and travel reimbursement" from big drug companies such as AstraZeneca and Eli Lilly, in exchange for giving their products positive press and making up biased studies.
#2. They control much of the information your doctor gets about a drug
Big Pharma edits and falsifies research findings so that the results seem more positive Drug companies underestimate dangerous side effects, such as potential for abuse or addiction.
SmithKline Beecham (now Glaxo) altered the results showing that no test subjects benefitted from the paroxetine (Paxil) at all, in order to "conclude" that most subjects found it "very beneficial."
Another example, AstraZeneca, which had to settle a series of claims that the drug Seroquel caused diabetes, a side effect that was never mentioned in the prescribing literature. It was found that AstraZeneca deliberately ignored the finding when pushing the drug onto the public.
#3.  They most likely own the "natural" herb products you're buying
There's a very good chance those "natural" products you buy are secretly sold by drug companies, and aren't natural at all. Centrum? That's made by Wyeth. One A Day? Bayer. As an added blow, a lot of these products and their ingredients are either not natural at all, or made from inferior materials, because, after all, Big Pharma is in the business to profit.
#4. They make ineffective medications so that you have to take more, intentionally
The VP of GlaxoSmithKline in 2003, Allen Roses, admitted that most patients do not receive any benefit from prescribed drugs. The drug industry has known about this for a long time and encourages it as a way to keep raking in the money.
#5. They're fighting hard to keep pseudoephedrine available as an over-the-counter product
In case you didn't know, pseudoephedrine is a key ingredient for cooking meth, and in places like Kentucky, where meth is a huge problem, drug lobbyists have spent record amounts of money to keep anti-allergy meds that contain it, such as Claritin and Sudafed, from becoming prescription-only medications. This is because pseudoephedrine is most profitable to drug companies as an OTC.
#6. They're regulating e-cigs so they can make money off of them, too
The Medicines and Healthcare Products Regulatory Agency (MHRPA) is set to completely regulate e-cigs and any other "tobacco containing product," such as vapes, by 2016. The MHRPA will deem them medicinal products, and require them to be sold in pharmacies, and most likely with a prescription, only. That is, accessibility to these products will be harder and more money will go to Big Pharma.
#7. They invent medical conditions and then sell you the "cure" to treat them
The drug company Eli Lilly was about to lose its patent on Prozac, so it literally made up a new condition called Pre-Menstrual Dysphoric Disorder (PMDD). They got FDA approval and then re-named the drug Sarafem, to sell it as an anti-PMDD drug, allowing them to continue to profit of off Prozac.
#8. They're selling pills to help people with their pill addictions
Orexo, a Swedish pharmaceutical company, is selling its drug Zubsolv in the US, for the treatment of drug addiction to prescription drugs such as oxycodone and hydrocodone. This is already happening with other medications such as methadone and Suboxone. That is, Big Pharma wants to prescribe you a pill to wean you off of prescription pills.
#9. They knowingly sold HIV-contaminated blood-clotting products
Back in the '80s, drug companies that manufactured blood clotting products insisted their products were perfectly safe for hemophiliacs, even though they knowingly used plasma that was tainted with HIV in the manufacture of these products. As a result, over 10,000 people were infected with the virus this way. In 1997, over 5000 people received a class-action settlement of $620 million from the drug companies involved.
If you or someone you love is struggling with substance abuse or addiction, please call toll-free 1-800-951-6135.
Sources:
http://news.distractify.com/dark/science/the-shadiest-things-drug-companies-dont-want-you-to-know/
http://www.theinformationdaily.com/2013/07/30/in-the-shadow-of-big-pharma-why-e-cigarette-users-defy-legislation
http://www.theatlantic.com/health/archive/2012/04/legal-drug-pushing-how-disease-mongers-keep-us-all-doped-up/255247/
http://www.nationofchange.org/fda-approves-new-big-pharma-pill-solution-prescription-drug-addiction-1373553249