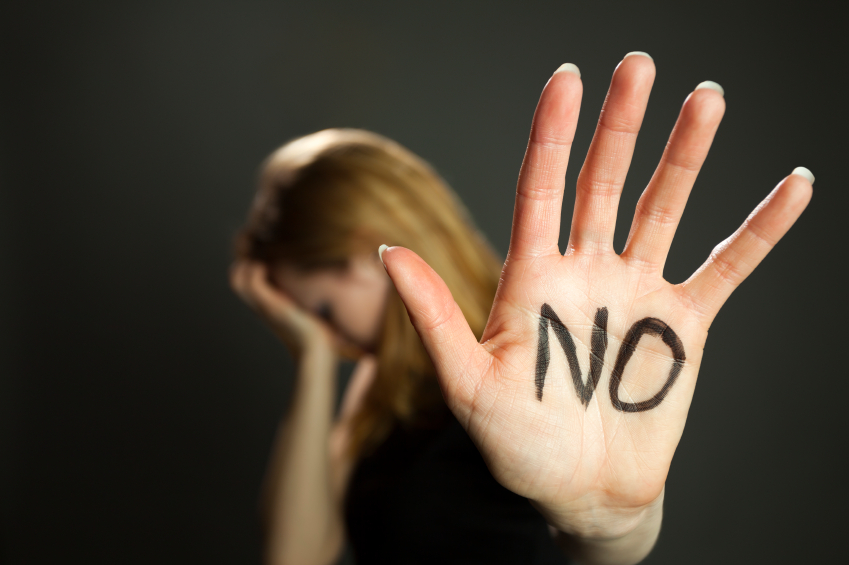 Author: Shernide Delva
While April 1st may be more recognized as April Fool's day, you may not know that today is also the start of something deeper than that. The entire month of April is Sexual Assault Awareness Month, and it is far from a joking matter.  Did you know that only 30% of sexual assault cases are ever reported to authorities? The reality is that sexual assault is still stigmatized and often overlooked. However, the statistics behind sexual assault cases are staggering and very unfortunate. Something has to be done to continue to empower sexual assault victims to come forward.  Thankfully, Sexual Assault Awareness Month is dedicated to this cause.
In the United States, nearly one in five women have been raped, and almost half of all women have experienced some form of sexual assault. Sexual assault is defined as any forced or coerced sexual contact that happens without consent. Sexual Assault Awareness Month focuses on spreading the message that sexual assault is no one's fault, and we should commit to helping others.
Here are some startling statistics around sexual assault cases:
Adults:
About 20 million out of 112 million women (18.0%) in the United States have been raped during their lifetime.
Among college women, about 12% of rapes were reported to law enforcement.
About 35% of women who were raped as minors also were raped as adults, compared to 14% of women without an early rape history.
81% of women who experienced rape, stalking, or physical violence by an intimate partner reported significant short- or long-term impacts.
Child/Teen Victims:
62,939 cases of child sexual abuse were reported in 2012.
Approximately 1.8 million adolescents in the United States have been the victims of sexual assault.
Research conducted by the CDC estimates that 1 in 6 boys and 1 in 4 girls are sexually abused before the age of 18.
8% of sexual assaults occur when the victim is between the ages of 12 and 17.
82% of all juvenile victims are female.
Teens 16 to 19 years of age were 3 ½ times more likely than the general population to be victims of rape, attempted rape, or sexual assault.
Approximately 1 in 5 female high school students report being physically and/or sexually abused by a dating partner.
How to Raise Awareness
Events are going on across the country to help in efforts to reduce the amount of women who have been sexually assaulted and encourage all women to speak out if they have ever been abused in this matter.
In the South Florida area, Florida Atlantic University is hosting several events for this cause. The events span one week and range from group discussions to a one-mile walk. You can find out more on the FAU Its On Us: Sexual Assault Awareness Week Facebook page.
It's On Us is a nonprofit organization that offers resources for victims of sexual assault. From reading the website, I was able to run by some valuable tips everyone should be aware of. Here are a few that jumped out at me:
Past consent does not mean current or future consent.
There is no consent if there is force or coercion.
One cannot always consent under the influence of drugs/alcohol.
Trust your gut. If it seems like a dangerous situation, it probably is.
Always ask for help, whether it is a friend, co-worker, bartender or host.
Watch out for others. If you see someone being taken advantage of, assist them to leave safely. Don't be a bystander.
Be aware if someone seems like they are trying to coerce, intoxicate or sabotage corner someone else.
Never, never blame the victim.
You can take a pledge on their website to make "a personal commitment to help keep women and men safe from sexual assault." By taking the pledge, you promise to not be a bystander to sexual assault. Instead, you will be a leader and help to speak out for victims of sexual assault.
The pledge states:
"I PLEDGE To RECOGNIZE that non-consensual sex is sexual assault. To IDENTIFY situations in which sexual assault may occur. To INTERVENE in situations where consent has not or cannot be given. To CREATE an environment in which sexual assault is unacceptable and survivors are supported."
Please join your community in taking a stand against sexual assault. Take the pledge to fight against sexual assault. The purpose of this month is to help educate, prevent, and understand the sexual assault epidemic.If you or someone you love is struggling with substance abuse or addiction, please call toll-free 1-800-951-6135.