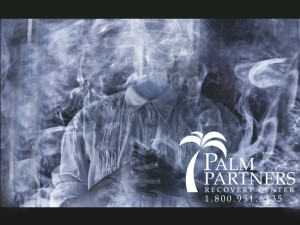 We can't really talk about Aaron Sorkin without first mentioning Philip Seymour Hoffman. After all, the two were good friends and, it wasn't until Mr. Hoffman's tragic and untimely death that Sorkin became more verbal and open about being in recovery for drug addiction.
Of Hoffman, Sorkin wrote "Phil Hoffman and I had two things in common. We were both fathers of young children, and we were both recovering drug addicts. To many, their kind of friendship may not have resembled the typical relationship but, Sorkin described theirs as a "unique and sacred friendship."
"On breaks during rehearsals, we would sometimes slip outside our soundstage on the Paramount lot and get to swapping stories. It's not unusual to have these mini-AA meetings—people like us are the only ones to whom tales of insanity don't sound insane. 'Yeah, I used to do that.' I told him I felt lucky because I'm squeamish and can't handle needles. He told me to stay squeamish. And he said this: 'If one of us dies of an overdose, probably 10 people who were about to won't.' He meant that our deaths would make news and maybe scare someone clean."
—————————————————————————
Sorkin is an Academy- and Emmy-award winning screenwriter, playwright, and producer, whose works include, among many others, A Few Good Men, The American President, The West Wing, Charlie Wilson's War, The Social Network, Moneyball and The Newsroom.
Sorkin began using marijuana and cocaine back in 1987. Cocaine seemed to help with certain nervous tensions that he would experience on a daily basis. By 1995, Sorkin was checking himself into Hazelden Institute in Minnesota at the behest of his then-girlfriend and soon-to-be wife, Julia Bingham. He apparently had some success with sobriety at that time because, in 2001, along with colleagues John Spencer and Martin Sheen, he received the Phoenix Rising Award for "personal victory over substance abuse."
Two months later, however, Sorkin was arrested at the Burbank Airport when guards at a security checkpoint found hallucinogenic mushrooms, marijuana, and crack cocaine in his carry-on bag. A metal crack pipe set off the gate's metal detector. Sorkin was ordered to a drug diversion program, which is a program that allows offenders to go to rehab instead of jail. By 2005, Sorkin and Bingham were divorced and it was reported that his workaholic habits and drug abuse were at least partially to blame.
Sorkin has since cleaned up his act. In a commencement speech he gave at Syracuse University on May 13, 2012, Sorkin declared that he had not used cocaine for eleven years.
"I've made some bad decisions. I lost a decade of my life to cocaine addiction. You know how I got addicted to cocaine? I tried it. The problem with drugs is that they work – right up until the moment they decimate your life. Try cocaine, and you'll become addicted to it. Become addicted to cocaine, and you will either be dead, or you will wish you were dead, but it will only be one of the other. My big fear was that I wasn't going to be able to write without it. There was no way I was going to be able to write without it. Last month I celebrated my eleven-year anniversary of not using coke. In that eleven years, I've written three television series, three movies, a Broadway play, won the Academy Award, and taught my daughter all the lyrics to "Pirates of Penzance." I have good friends."
If you or someone you love is struggling with substance abuse or addiction, please call toll-free 1-800-951-6135.
Sources:
http://time.com/4746/aaron-sorkin-philip-seymour-hoffmans-death-saved-10-lives/#ixzz2sUKg4p00
http://www.huffingtonpost.com/2014/02/06/aaron-sorkin-philip-seymour-hoffman_n_4739409.html
http://en.wikipedia.org/wiki/Aaron_Sorkin#Personal_life