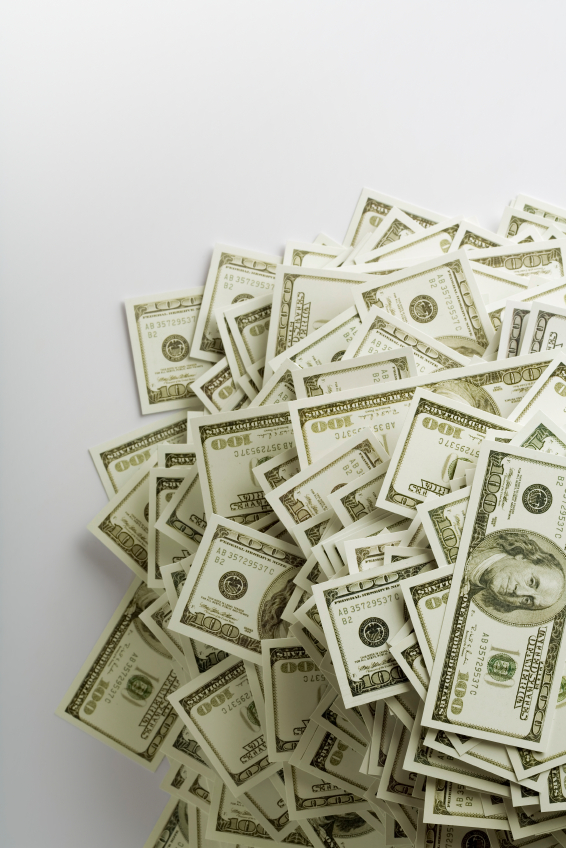 Author: Shernide Delva
It's Friday! Hope you had a wonderful week. This week, we wrap up the top crazy news stories that circulated all over social media. Tons of stories this week grabbed our attention and these are just a few that stood out to me that relate to addiction. Which one stood out to you?
1. Kris Jenner Offers Son $1 Million to Check Into Rehab
Would a million dollars get you sober? Kris Jenner seems to think it might work for her son. Recent reports have revealed that Kris Jenner is trying to get her son, Rob Kardashian sober by offering him a $1 million to check into rehab.
Rob Kardashian had struggled with weight gain and is rumored to have an addiction to painkillers, Xanax and other substances. The 28-year-old was recently diagnosed with type-2 diabetes after being rushed to the hospital for stomach problems in December.
"She thinks that one way to get through to him might be by using money," a source close to the Kardashian family stated.
However, getting Rob Kardashian sober might not be Kris Jenner's only motivation.
"Kris looks at Rob's health crisis as a potential storyline for the show," said the source. "She wants him to let cameras inside of his struggle because she believes that his downward spiral would make for great ratings."
Jenner has reportedly ordered a private chef, psychologist, nutritionist and therapist to help her son, yet according to sources, she still has yet to go to the hospital to visit him personally.
2.  Newlyweds Come Home to Airbnb Guests' Cocaine-Fueled Orgy
I've heard of horrible wedding night stories but this one tops the cake.  A couple, Justin Smith and Francisco Peres, came home on their wedding night to find a coke-fueled orgy happening in their home. First, we must premise this story by saying the couple had allowed renters to stay in their Montreal apartment through Airbnb after forgetting to disable instant booking.
If you do not know what Airbnb is, it's a website for people to list, find, and rent lodging to each other. It basically works as a hotel however you are booking rooms in people's homes and not hotel rooms. The couple had forgotten to remove the "instant booking" feature which allows customers to reserve a room without having to get approved from the host.
After realizing their error, the couple tried to cancel the reservation because it was their wedding night; however the guests begged and begged to stay since it was New Year's Eve. They reluctantly agreed. Imagine their surprise when the newlyweds walked in and saw the place was a mess, with half the food in their kitchen eaten and the living room filled with garbage.
It gets worse. After grudgingly going to sleep, the couple was awoken to sounds at 5 a.m. of snorting cocaine, loud bangs and drunken stumbling and sex sounds. The morning after the aftermath, they awoke to strangers perusing their home. The renters apologized profusely and left a note seeking forgiveness for their behavior. They also helped to clean up the mess of the night.
"They're like, 20-22, just being dumb kids but did their best to make it right," Smith noted. "Still less than ideal way of starting my day, but could have been worse."
3. Middle School Teacher Coach Charged with Taking Student's Pills
A middle school teacher is facing felony charges for reportedly stealing her student's antidepressant medication. Tania Gerving, who worked at Horizon Middle School in Bismarck, North Dakota, has been placed on administrative leave while officials conduct a full investigation.  From Sept. 12. To Oct. 12, police placed surveillance camera in the school and observed Gerving entering an area where the school stored medication and opening a bottle sitting on the counter. She then put the pills in her pocket before placing the bottle back on the counter.
Officer Joshua Brown said Gerving has admitted to taking the pills without permission. She is not responsible for administering medication and would have no reason to handle them.  Gerving was sentenced to jail with a set bail at $1500. She is not allowed to enter areas within Bismarck Public School District where controlled substances are stored and must wear a drug patch as a condition of her bond. Further action will depend on what happens with the criminal complaint in court.
4. Internet Addict Develops Painful Disease
Apparently, social media is bad for more than just your mental health. It can actually have serious physical side effects too.  A notorious internet addict has developed a painful disease from hunching over her computer. Michele Gore spent 23 hours a day online at one point, which caused her to develop a painful stomach disease called Tietze disease at the age of 21.
After visiting her doctor, she was told that her addiction had put a strain on her rib cartilage, causing the inflammatory disorder – which is characterized by chest pain and swelling between the upper ribs. As a result, he was told to significantly reduce her time online. She realized the day after Christmas how much her addiction was controlling her life.
"I had the laptop wire round my leg, my headphones around my neck, my mobile under my pillow, my tablet charging on my bedside table and my Xbox and PlayStation controls at the foot of the bed. I thought, 'this isn't normal',"she said.
Gore is now spending time away from the internet and is seeking professional treatment for her addiction. She hopes to raise awareness about the reality of internet addiction to others who may be suffering.
5. Tucson Starbucks Plans to Add Liquor to Menu
Residents at a local Starbucks chain are drinking more than coffee these days. A Starbucks at Tucson, Arizona is adding booze to its menu. A few years ago, select Starbucks locations began selling liquor as part of their "evening menu." Now, many Starbucks locations are jumping on board.
Many customers are excited about the possibility of having a shot along with their double shot of espresso. Starbuck's first announced in 2010 that they were considering adding wine and craft beer to the menu to help boost business after 4 p.m. when sales tend to dwindle.
However, some customers are concerned about their local coffee shop turning into a bar.
"Downside is that Starbucks has never really been an alcohol type of place so it could change just based on the environment," customer Ben Strobeck said.
The city council will unanimously vote to approve the liquor license on Tuesday, Jan. 5.  If the city council does approve the application, it would then move to the State Liquor Board, which has the final say. If all passes approval, alcohol could be at the Tucson location as early as spring.
There you have it. Your crazy news stories of the week. Now, you can feel grateful you are healthy and happy in your life in sobriety. However, if you are struggling, remember you are not alone. If you or someone you love is struggling with substance abuse or addiction, please call toll-free 1-800-951-6135.