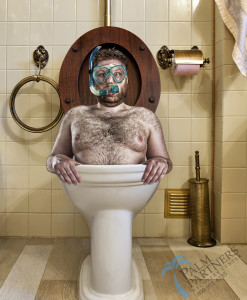 Another dose of your Crazy News Stories of the Week. Enjoy!                                          
#1. Man Assaults Mom with Machete
A Daytona Beach man was arrested and jailed after he threatened his mother with a machete, allegedly. According to Daytona Beach cops, as reported in The Daytona Beach News-Journal, Kevin Bolden was mad at his mom for giving his hospitalized grandmother too much sugar. So he decided to make a point by allegedly threatening her with a machete, and he certainly didn't mince words.
At this time, there are no further details other than that Bolden is currently behind bars for the assault on his momma.
#2. Man Upset Over Not Receiving Any Mail
Police arrested Florida man who is accused of throwing broken furniture at a postal carrier because he didn't have any mail for him. According to an Ocala Police Department report, Aaron Bernard Smith, 27, is facing charges of burglary, battery and criminal mischief.
The mailman told officers that Smith approached the driver's side of his truck and, when he tried to explain to Smith that the reason he did not receive any mail was because there simply wasn't any for him, Smith got angry and struck him with an open fist at least three times on the right arm. Smith then walked away from the vehicle, picked up a broken chair and threw it at the mail truck, striking the left rear panel. According to the report, when officers located Smith, he admitted to the incident.
Court records show Smith has been evaluated for mental illness the Baker Act twice, once in May, and once in January of 2013.
#3. Freaky Flasher Arrested
Identified as 34-year-old David Gouldner, aka "Ruby Red," "Super Pimp" and "Carrot Top," was detained by a deputy after a woman flagged down a cop saying that a man, wearing a polka-dot shirt and orange shorts, was "exposing himself and giving people the finger."
The female victim was pulling into a parking lot when Gouldner pulled down his pants and grabbed his penis. "He began wiggling it in a circular manner then let go and started swinging it around," an affidavit states. The victim yelled at the man and he started to approach her. She said she backed away and saw the deputy drive by and began waving her arms.
Gouldner was arrested on an exposure of sexual organs charge and passed out in the back seat of the deputy's patrol car on the way to the station.
#4. Woman Paranoid About Her Meth Calls Cops
54-year-old Lynette Rae Sampson was arrested on felony drug charges after police said she called and said she thought her crystal meth was laced with something.
According to an affidavit, Sgt. Tim Doyle said that Sampson called him at the police department and told him she had meth in a tin container on her kitchen counter. He sent Deputy Barber to knock on her door. Sampson answered and told him, "I'm glad you came." Barber asked if he could speak with her, Sampson said yes and let him into the house.
Sampson told the cop that she thought her "ice" was laced with something. Sampson then went into the living room, sat down, and appeared to be hearing things. She was also sweating profusely. Barber asked if she had used methamphetamine recently, and Sampson admitted to smoking meth a couple of hours prior. She also showed the deputy the tin containing a white, crystalline substance and a broken light bulb that appeared to have been used to smoke the drug, having a white residue on the inside surface.
Sampson was arraigned on a felony count of possession of methamphetamine and a misdemeanor count of unlawful possession of drug paraphernalia. For the felony charge, Sampson faces two to 10 years in prison and/or a fine of up to $5,000 and up to a year in jail and a $1,000 fine for the misdemeanor.
#5. Plastic Surgeon Fixes Cocaine Nose Job
In a lawsuit filed in a Chicago circuit court, Sabrina Kropp alleges that her plastic surgeon posted 'before' and 'after' photos of her facial reconstruction surgery on his website without her consent. What's worse, he had them labelled "cocaine nose."
In the lawsuit, Kropp said that Dr. Robert Walton took the photographs of her face in 2004, under the guise that the images were for the sole use of being part of her medical records. But, according to the suit, when the Walton opened a new practice in 2013, Plastic Surgery Chicago LLC, the photos of her face were published on that practice's website.
"Cocaine nose" is listed on Walton's website as one of the conditions for which he offers and performs nasal reconstruction surgery. The site describes the condition as "perforations of the septum, infection, loss of supporting cartilage, scarring and eventual collapse of the nose" that chronic cocaine use can cause. Among other allegations, Kropp is suing Walton and Plastic Surgery Chicago LLC for breach of legal and ethical duty to protect confidentiality, and that his actions were in direct violation of the Health Insurance Portability and Accountability Act (HIPAA).
Kropp's lawsuit seeks compensation for damages, stating that she "suffered great harm" as a result of the photos being published. Kropp also contends that Walton should have known that publishing the photos would cause her "to become distressed, shamed and embarrassed," according to the lawsuit.
This blog is purely for entertainment value. However, we are also here to help. If you or a loved one is struggling with substance abuse or addiction, call us toll-free at 1-800-951-6135 to speak directly with an Addiction Specialist day or night. We're here to answer your questions and offer resources.