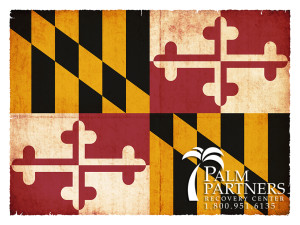 Maryland Drug Abuse: Marijuana
Let's start out light, shall we? A drug trend among teens in Maryland is to use electronic cigarettes and vapes in a creative new way: they are taking the tobacco out of e-cigarettes and replacing it with marijuana as a way to mask their marijuana use.
"The kids will take the cigarette out of the e-cigarettes and instead put marijuana in it," Joe Ryan, head of the county's Office of Drug Control Policy said during the Abingdon Community Council meeting Monday night. "They will go to school take it into the stall and you will never smell it because of the vaporization."
Parents are being urged to inspect any e-cigarettes or vapes they find lying around their house for any signs that they're being used to smoke weed instead.
Maryland Drug Abuse: Prescription Pills
Another, more alarming Maryland drug abuse trend among the state's teenagers is the "pharm party," or "pharming,"which Ryan described as such: teens will throw a bunch of different pills, prescription and synthetic, into a bowl and then randomly swallow them.
"This is called skittling or trail mix," Ryan said. "Teens are popping pills many times the recommended dose and it looks like candy."
Maryland Drug Abuse: Fentanyl-Laced Heroin
Another alarming Maryland drug abuse trend is the presence of that fatal fentanyl heroin that's been affecting drug users in other parts of the country.
Between September 2013 and February 2014, 37 people in Maryland died as a result of using the fentanyl-laced heroin. These cases represented one-tenth of approximately 300 reported drug overdoses during that same time period, according to Maryland State health officials.
For example, in Anne Arundel County, where Annapolis is located, Chief Kevin Davis organized a task force named Operation H.O.P.E., to combat Maryland drug abuse. It stands for Heroin Overdose Prevention and Eradication, and involves police officers from Annapolis, the Maryland state police, as well as authorities in Calvert County.
Police spokesman Lt. T.J. Smith said county officials have noticed an increase in heroin overdoses and that authorities have been seizing stronger batches of heroin lately.
Maryland State police say fentanyl was first detected in lab analysis of heroin seizures back in June, and has since been found in the heroin supply in Hagerstown, as well as Frederick and Wicomico Counties. Baltimore police say their lab detected fentanyl in 12 drug submissions between July and February.
Maryland Drug Abuse: Washington, D.C.
Although not technically part of Maryland, the nation's capital borders the state on three sides and so it is in very close proximity. In 2012, cocaine, crack, marijuana, and heroin were the primary drugs of abuse. Cocaine remained one of the most serious drugs of abuse, which was demonstrated by the fact that more adult arrestees tested positive for cocaine than for any other drug.
Maryland Drug Abuse: Baltimore, MD
Enrollments in publicly funded treatment programs mostly involved alcohol, heroin, marijuana, crack, powder cocaine, and other opiates, such as narcotic painkillers. Maryland drug abuse trends can be seen by the type of treatment enrollments involving marijuana, heroin, other opiates, PCP, and benzodiazepines appeared to increase from 2011 to 2012, while those involving cocaine decreased. In Baltimore, enrollments involving heroin and other opiates, PCP, and benzodiazepines increased. Maryland drug abuse in Baltimore accounted for 53% – more than half – of statewide heroin enrollments and 37% – approximately one-third of cocaine enrollments, but it made up only 12% of the other opiate enrollments.
Maryland Drug Abuse: Overdose Deaths
Total overdose deaths in Maryland increased by 15% from 663 deaths in 2011 to 761 in 2012. In 2012, heroin overdose deaths increased in Maryland, and prescription opiate deaths decreased. Baltimore City accounted for 28% of all fatal overdoses in the state of Maryland, which increased by 29% from 165 in 2011 to 213 in 2012. Fatal heroin overdoses increased by 66% in Baltimore, accounting for one in three heroin overdose deaths in cases of Maryland drug abuse.
If you or someone you love is struggling with substance abuse or addiction, or for information on Maryland Drug Abuse please call toll-free 1-800-951-6135.