FDA Considers Future of CBD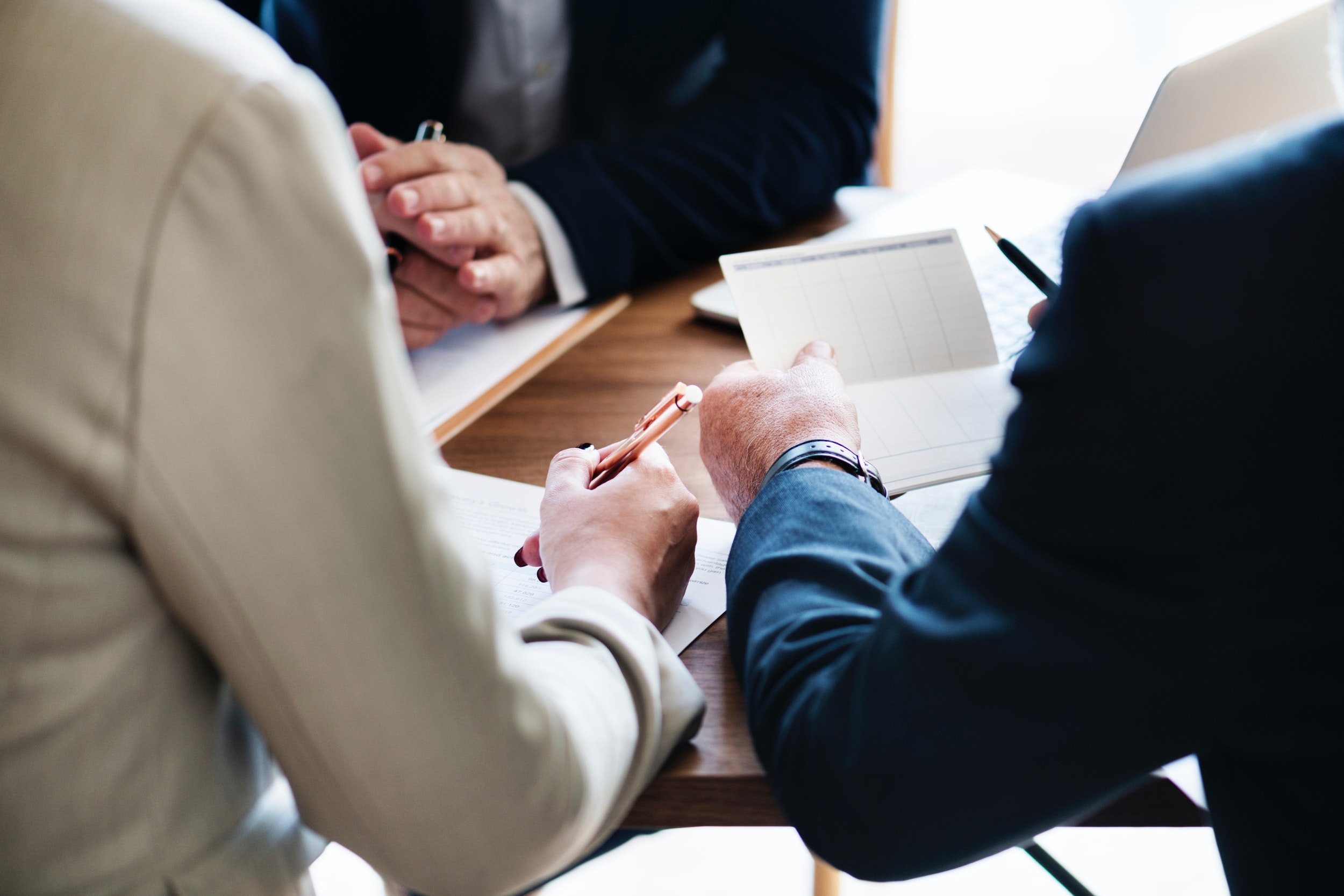 On May 31, 2019, the United States Food and Drug Administration is set to hold its first public hearing on legalizing cannabidiol (CBD) in food and drink products. As popularity for cannabis reform continues to grow across the country, more and more businesses are trying to capitalize on the opportunity to feature products containing compounds found in marijuana. One such compound is CBD, a non-psychoactive compound found in the cannabis plant.
Many products, such as topical lotions already contain CBD. Now, the FDA is hoping to collect data on the safety of allowing CBD in food and drinks, as well as feedback on how to effectively regulate it.
What is Cannabidiol?
Unlike tetrahydrocannabinol (THC), cannabidiol does not produce the euphoric high we typically associate with marijuana use. However, advocates assert that CBD provides a relaxing effect without the mind-altering side-effects.
Over the last few years, products containing cannabidiol have become increasingly popular. In fact, in December members of Congress actually passed a bill legalizing CBD derived from hemp plants. More and more people are claiming that the compound has a vast range of medical uses. As of 2018, preliminary clinical research on cannabidiol has begun to examine the effects of the compound on various conditions, including:
Cannabidiol can be consumed in a variety of ways, including:
Inhalation through vapor or smoke
Aerosol spray into the cheek
Taken by mouth
The method of consumption will typically depend on what form of CBD one uses. While most people instinctively associate cannabis with smoking the flowers of the plant, cannabidiol comes in many forms. Some of the most common forms of CBD include:
CBD oils
Capsules
Dried cannabis
Prescription liquid solution
Some of the oils contain only CBD as the active ingredient, without any THC. Other full-plant hemp extracts are CBD-dominant, therefore not without other compounds from the cannabis.
In 2018, the FDA approved an orally administered CBD solution with the brand name Epidiolex. This drug is only specifically for two rare forms of childhood epilepsy:
Lennox-Gastaut Syndrome
Dravet Syndrome
There is even some preliminary research suggesting cannabidiol may be useful for treating neurological disorders. However, experts agree that more high-quality clinical research is necessary before confirming these theories.
Leaps and Bounds of Legality
CBD products also exist in a great grey area when it comes to the legal status of the substance. As mentioned before, the marijuana legalization movement has fostered many state laws that allow for use of this cannabis derivative. However, at the federal level the U.S, Drug Enforcement Administration (DEA) still classifies CBD derived from marijuana as a Schedule I drug.
However, when CBD is derived from hemp or some other lawful source, it is not considered a controlled substance. In the Agricultural Improvement Act of 2018, the term "hemp" is defined as:
"The plant Cannabis sativa L. and any part of that plant, including the seeds thereof and all derivatives, extracts, cannabinoids, isomers, acids, salts, and salts of isomers, whether growing or not, with a delta-9 tetrahydrocannabinol concentration of not more than 0.3 percent on a dry weight basis."
Additionally, the 2014 Farm Bill legalized the sale of "non-viable hemp material" that is grown within states participating in the Hemp Pilot Program. According to this legislation, hemp is cannabis that contains less than 0.3% of THC delta-9.
Holding Up the CBD Market
When Congress legalized CBD from hemp in 2018, people expected a massive wave of consumer products infused with cannabidiol to hit the market. Conversely, the current rules prohibit CBD in food and drinks. As a result, most large companies are hesitant to get in on the action. Most of the CBD market is start-ups who are trying to take advantage of the new industry.
Some big businesses have started to express interest in carrying these products. CVS Pharmacy just announced that 800 stores in 8 states will soon be selling CBD topical products. Furthermore, the CEO of Whole Foods said recently he would be happy to have cannabis-derived products on the company's grocery store shelves.
Soon, the FDA was feeling the pressure due to calls from Congress for a change. For a while, the organization was searching behind the scenes for a solution. Finally, an effort is being made publically to develop a new system for regulating CBD products.
FDA Hearing on CBD
Scott Gottlieb, the outgoing FDA Commissioner has named the co-chairs of the group tasked with evaluating the status CBD as:
Principal Deputy Commissioner Amy Abernethy
Principal Associate Commissioner for Policy Lowell Schiller
In a recent statement regarding the formation of a meeting to determine the best way to assess the possibility of having CBD in food and drinks, Gottlieb said:
"It's critical that we address these unanswered questions about CBD and other cannabis and cannabis-derived products to help inform the FDA's regulatory oversight of these products — especially as the agency considers whether it could be appropriate to exercise its authority to allow the use of CBD in dietary supplements and other foods."
The first-ever FDA meeting on considering guidelines on CBD in more products will take place at its headquarters near Washington, D.C. It is possible that the group's findings could be public as early as this summer, according to Gottlieb. He adds,
"This is a complicated topic and we expect that it could take some time to resolve fully. Nevertheless, we're deeply focused on this issue and committed to continuing to engage relevant stakeholders as we consider potential paths forward."
This kind of conversation is also important for the legitimacy of marketing for cannabis-derived products. There is a fair amount of controversy concerning outrageous or unfounded claims made by CBD distributors about the substances health effects.  In fact, the FDA and the Federal Trade Commission recently issued warning letters to three companies for allegedly making unproven claims about their CBD products, including:
Advanced Spine and Pain's Relievus
Nutra Pure
PotNetwork Holdings
Gottlieb says that the FDA continues to be troubled about the propagation of erroneous medical claims being made about products that haven't been FDA approved. This is a key issue concerning the growing prevalence of CBD products. Again, this makes proper clinical research even more important.
Should CBD be Legal for Food and Drinks?
One of the biggest back-and-forth arguments that people continue to have surrounding cannabis legalization is whether or not the substance has addictive qualities. Therefore, it is definitely something to consider when talking about products derived from cannabis. Of course, it wouldn't be the only legal food or beverage with addictive properties. Still, it is something to factor into the equation as a whole.
Some people will adamantly refute any suggestion that marijuana is addictive, or that marijuana use disorder is a real condition. However, there is plenty of evidence to suggest that this drug can be abused, and there are adverse effects of excessive use, including addiction. Even if cannabis does not pose the same kind of threat as opioids or illicit stimulants, the possibility of abuse or addiction at least means the FDA should consider how to regulate CBD products.
So, should CBD be legally allowed in food and drinks? If CBD was allowed in food and drinks, how should they be regulated? Should there be a legal drinking age for CBD beverages?
Hopefully, this panel will be able to make some progress in answering these questions. With drug abuse and addiction being such a prevalent issue in our country, anything that could have an impact- good or bad- should be given the utmost caution and attention to detail. After all, the legal status of any substance does not necessarily mean it is safe for all users.
 It is important to recognize that despite the growing acceptance of marijuana in society, there are still risks involved with products containing cannabis compounds. In order to protect those who struggle with substance use disorder, it is vital to have a thorough understanding of the side-effects and long-term effects of CBD products. Likewise, it is crucial that we continue to offer comprehensive addiction treatment options to those who need help. If you or someone you love is struggling, please call toll-free now 1-800-951-6135.