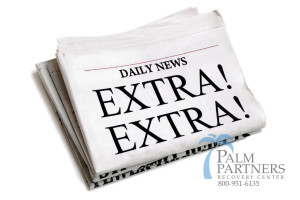 Gil Kerlikowske, former Seattle Police Chief, says that law enforcement, alone, won't solve the problem of fatal drug overdoses and that the Obama administration will focus on prevention and treating addiction.
————————————————————————
WASHINGTON —February 11, 2014 White House "drug czar," an informal name for the person who directs drug-control propaganda in this country, Gil Kerlikowske called for making naloxone more widely available to first responders, such as EMTs, and other emergency-care providers.
Naloxone is used as an antidote in reversing the effects of heroin overdoses.
Kerlikowske's official title is director of the Office of National Drug Control Policy and, as such, is using his office to address the recent spike in heroin overdoses and heroin-related deaths that the media is calling a "heroin epidemic" in this country.
Besides increasing naloxone accessibility, Kerlikowske is also urging states and local communities to pass "good Samaritan" laws, which provide immunity from criminal prosecution to people who call for emergency help during situations involving drug overdose. Good Samaritan laws are another key strategy in addressing the drug problem. Many times, overdoses that result in death could be avoided if help was sought however, fear of being arrested deters people from getting help.
Heroin and Other Opiates
According to the Centers for Disease Control and Prevention, in 2010 heroin accounted for 3,038 fatal overdoses.
The growing heroin problem is likely a result to a rise in prescription drug abuse. Many prescription narcotic addicts turn to heroin as an alternative because the drug is more accessible and cheaper.
According to a 2013 study by the Substance Abuse and Mental Health Services Administration, four out of 5 new heroin users said that they had previously abused painkillers before turning to heroin.
Kerlikowske's Call to Action
Kerlikowske said t to reporters during a conference call Tuesday that solely utilizing law enforcement strategies won't solve the problem. He added that the Obama administration is focusing on treating addiction and preventing overdoses.
"We are not going to arrest our way out of this drug problem," he said, adding that expanding the availability of naloxone will be part of the effort.
"The expansion of naloxone across a variety of treatment mechanisms is really very helpful," Kerlikowske said. He went on to acknowledge Boston Mayor Marty Walsh for his recent decision that requires firefighters, police officers, EMTs, and paramedics to carry the antidote.
As it stands now, 17 states and the District of Columbia have laws in effect that increase accessibility to naloxone.
Some advocates want to expand access beyond medical professionals, lobbying to allow doctors to prescribe naloxone to their addict patients as well as their patients' family members.
"Co-prescribing to both the person who is going through the disease of addiction and to their relatives and significant others can be very helpful," he said.
Indicating a shift in perception about the disease of addiction, Kerlikowske acknowledged Obama's Affordable Care Act for mandating that insurance companies cover substance abuse treatment as they would any other chronic disease.
If you or someone you love is struggling with substance abuse or addiction, please call toll-free 1-800-951-6135.
Source:
http://seattletimes.com/html/nationworld/2022886539_kerlikowskiheroinxml.html