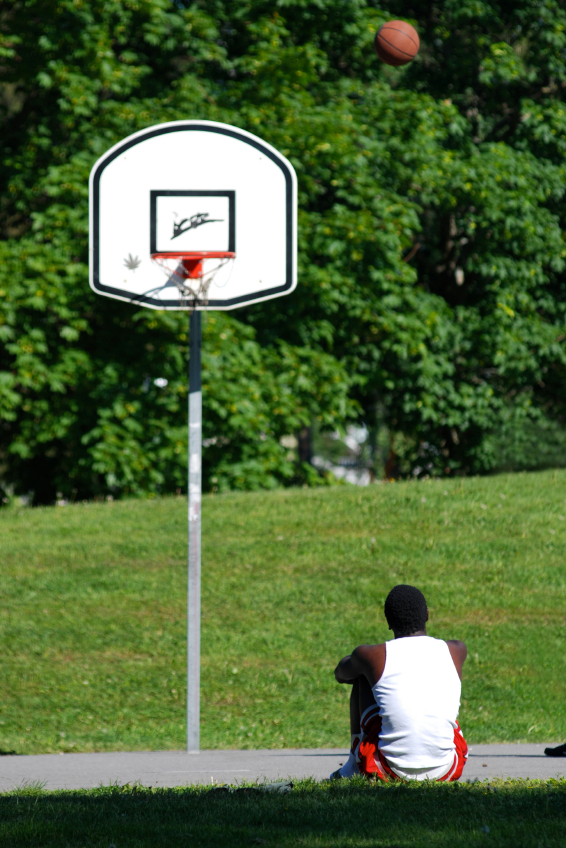 Author: Shernide Delva
While driving home from work, I did my regular routine of tuning to The Howard Stern Show on my car radio on and was pleasantly surprised to hear Kevin Hart doing an interview. Being a fan of Hart, I was excited yet I did not know what to expect. While I love Hart as a comedian, I never really took the time to learn about who he was as a person.
Kevin Hart is probably one of the hardest working comedians in the business right now. He tours regularly around the country and has released several hit comedy movies. He stopped by on The Howard Stern Show Tuesday to discuss his new movie Ride Along 2.
During the interview, Hart was open and intimate about his personal life with Stern. He revealed the hardships he faced throughout his life growing up both in childhood and in his career. Hart was positive and humbled by his life experiences and feel they have helped make him who he is today.
Hart grew up with a drug addicted father who was far from the supportive loving father his mother had hoped for. His father suffered a long battle with drug addiction and dabbled in serious drugs like heroin, crack, and coke and anything else he could get his hands on.  Hart even mentioned a childhood incident where his father stole $20 from a birthday card that was given to him as a present. Although his father did the best he could when Hart was a young child, eventually as Hart got older, his father's addiction spiraled out of control:
"From ages two through eight, my dad did what he could before his addiction got out of hand … heroin, coke, crack, you name it, if you could put it somewhere, it went there," Hart said.
Despite his upbringing, Hart believes that his father's addiction along with the hardships he faced in his career helped make him the person he is today.
"Things happen for a reason. If my dad had been around and didn't do drugs, I may be handling my success differently. I may be on drugs I may be searching for something. The way I look at it now, I'm such a great father because I don't want to make the mistakes that my dad made, " Hart continued.
These days, Hart's father is sober. With the help of his older brother Robert, Hart helped his dad get on the road to recovery by sending him to rehab.  Now, Hart has a very close relationship with his father and he does not hold a grudge about the bad choices his father made in the past. Hart even mentioned buying his father a home and helping him financially so he would not have that burden anymore.
Most of all, Hart says he owes his strength and belief system to his mom. His mother was the one who held the family together while his family fought addiction and was in and out of jail. He was also taught the importance of education from his mother who worked at the University of Pennsylvania.
One of the stories that stood out to me is when Hart talked about how he was struggling to make rent on his apartment at one point. He had asked his mother for help and she told him to read his bible. Hart did not listen to his mom until one day an eviction notice was posted on his door. Hart, out of desperation, finally decided to turn to the bible for hope.
 "I go home and say, 'Man let me open this Bible up,'" Hart explained. "Open the Bible up, six rent checks fell out. She put all my rent checks in the Bible."
After that moment, Hart became committed to reading the scriptures on a regular basis. That story alone emphasizes how much of an influence his mother had on his life. Unfortunately, Hart's mother died in 2007, just when Hart's career was gaining huge momentum.
Nowadays, Hart describes himself as a "happy guy" and wanted to make sure his fans know that the positive person he appears to be really is a part of who he is. He assured that he was not one of those dark depressing comedians who use comedy as a coping mechanism. Hart believes that finding a positive in every negative is the only way to survive.
"I don't understand people who hold grudges," Hart said. "Do you know how much time and energy it takes to hold a grudge?"
Hart's interview was full of lessons that would be beneficial for anyone in recovery or just facing a challenge in general. He uses his spirituality, fitness, and optimism to overcome his challenges. Although Hart has made his own mistakes, he knows how to look forward to the future instead of dwelling on the past.
Do you apply any of Kevin Hart's life principles in your recovery from addiction? Perhaps it is time to let go of past grudges and instead become a more positive driven person who strives for success. If you or someone you love is struggling with substance abuse or addiction, please call toll-free 1-800-951-6135.