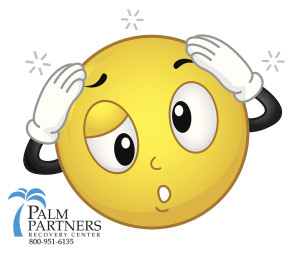 Manufacturers of the once hugely popular Mr. Nice Guy synthetic marijuana product are at it again. And they're back in the news. Now that synthetic marijuana has officially been made illegal, the company behind Mr. Nice Guy is pushing a new product: this time, it's a drink by the name of Relaxinol, which claims to relax its users at the end of a hard day's work.
Despite their past legal troubles, it states on the Mr. Nice Guy website, "We are back and here to stay, you could say with a vengence [sic]."
Back in August of last year, the two men who ran Kratom Lab, based in West Palm Beach, John Shealey, 40, and Dylan Harrison, 32, received reduced prison sentences before a courtroom packed with supporters.
Shealey  was sentenced to 18 months behind bars, while his business partner, Dylan Harrison, received a prison term of a year and a day. Prosecutors had been requesting sentences at least twice as long for both men.
Shealey and Harrison cut deals with federal prosecutors, with each man agreeing to plead guilty to a count of conspiring to break federal laws. They admitted that they plotted to distribute an illegal substance as well as admitting to selling a misbranded drug.
As part of their plea deals, Shealey agreed to pay a $2.2 million, forfeit $745,000 in cash and give up four vehicles he had purchased with profits from the sale of synthetic marijuana: two sports cars and two SUVs. Harrison agreed to forfeit more than $2 million in assets, including the $850,000 Intercoastal Waterway home that he bought outright with cash.
The U.S. Department of Drug Administration estimated that the synthetic marijuana industry had netted about $5 billion in 2011; Mr. Nice Guy being at the forefront of the industry. Federal prosecutors have said Kratom Lab was one of the largest synthetic marijuana operations in the entire country.
Fake pot or "Spice," such as K2 and Mr. Nice Guy, was responsible for more than 11,000 emergency room visits nationwide in 2010, with users experiencing side effects that included rapid heart rate, nausea, seizures, renal failure and psychotic episodes.
There is great irony in the Mr. Nice Guy story. In one of his court hearings, co-owner Harrison admitted that he had received treatment in the past for heroin and steroid addictions and acknowledged that, "Being a drug addict, I know the pain drugs cause."
And the other co-owner, Shealey, vowed that he would focus on making the world a better place.
And yet, with their new product, one can only think that they're at it again. Relaxinol, a product that promises a relaxing effect, contains a laundry list of ingredients that are not subject to FDA approval because it is a so-called dietary supplement, according to FDA.gov.
There is a disclaimer on the Relaxinol can that informs its consumers that the product has not been evaluated by the Food and Drug Administration.
However, manufacturers of dietary supplements are required by the FDA to apply labels that are truthful and not misleading. In addition, they are required by law to report "all serious adverse event reports" associated with their product to the FDA.
If you or someone you love is struggling with substance abuse or addiction, please call toll-free 1-800-951-6135.