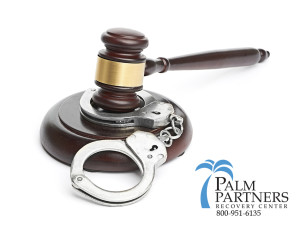 Yet another Broward County judge has been arrested for DUI after she crashed her BMW into a parked Broward Sheriff's Office vehicle. Judge Lynn Rosenthal is now out on bond. Rosenthal, 56, was appointed to the 17th Judicial Circuit Court of Florida by Gov. Rick Scott in 2012. She previously worked as a federal prosecutor.
Rosenthal's black BMW sport utility vehicle was seen crashing into a parked BSO cruiser in the parking lot of the Broward County courthouse shortly after 8 a.m. Tuesday. Deputies arriving on scene as a result of a call regarding the collision then placed Judge Rosenthal under arrest.
Rosenthal was given a Breathalyzer with the results of .000, meaning that no alcohol was detected. The judge admitted to having taken Ambien, a powerful sleeping pill the night before, however.
The police report stated that, "She last took Ambien CR at approximately 10 p.m. Monday" and that Rosenthal "appeared unsteady on her feet" and her "speech seemed slow and mumbled."
"Ambien can have very similar effects to alcohol on the central nervous system, effects that mimic acute alcohol intoxication," said Dr. Randy Katz, Chief of Emergency Medicine at Memorial Regional Hospital.
According to sources, blood was drawn from her on the scene.
Deputies also noted that Rosenthal's car also struck two yellow pillars near the gate of the courthouse parking lot, before hitting the parked BSO unit. Rosenthal told the deputies she wasn't injured in the crash with the cruiser "or the crash from earlier in the morning," the report stated.
Rosenthal went on to tell the deputies about a crash she was involved in on 595 that same morning, before arriving in the courthouse parking lot and hitting the patrol cruiser. Rosenthal then stated she had recorded it on her cell phone's camera and explained how the incident was caused by another vehicle that ran her off the road.
However, when she showed the deputies the video, they concluded that she appeared delusional, as they said there was no other car in the video and that she clearly could not maintain her lane as she drove down the highway. The video showed Rosenthal swerving off the shoulder and hitting a side wall or median. "If this is true, it's really quite ironic and quite sad," said attorney Bill Gelin.
Rosenthal's arrest makes is the third arrest of a Broward County judge on charges of DUI in last six months. In November, Judge Cynthia Imperato faced DUI charges in Boca Raton. A month earlier, Imperato, was seen driving erratically and nearly hit another vehicle in Boca Raton. Then, earlier this month, Judge Giselle Pollack was also arrested on DUI charges.
Pollack was arrested after she was in a crash that involved another vehicle. The incident resulted in the other driver being transported to the hospital with a neck injury. Judge Pollack suffered a burn on her arm but was not transported.
According to police reports, several alcoholic beverages were found in Pollack's trunk. Officers also found an empty plastic cup next to her seat.
Pollack failed a field sobriety test after she refused to take a Breathalyzer and was taken into custody.
Judge Pollack has talked candidly about her addiction-related problems prior to the incident and even took a leave of absence from the bench in order to get help for her addiction.
Rosenthal is campaigning to reclaim her seat on the bench in this year's election.
If you or someone you love is struggling with substance abuse or addiction, please call toll-free 1-800-951-6135.