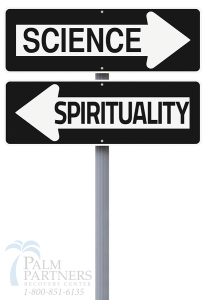 By Cheryl Steinberg
The Affordable Care Act (ACA), also referred to as Obamacare, has been hailed a veritable god-send for those struggling with substance abuse and addiction as it makes access to treatment such as rehab a lot more widespread, meaning that many people who would otherwise not be able to get help, now can.
Sounds great, right?
Well, the hitch is this: Obamacare will only pay for what is considered to be "evidence-based treatment." However, as a result, rehabs are now eliminating 12-step fellowship programs in favor of programs like harm reduction and other approaches that can be statistically measured and that show strong numbers.
At first glance, the Mental Health Parity and Addiction Equity Act seems to be an extremely promising thing for both those working in the rehabilitation industry and of course, those seeking treatment. It also seems like a good thing for the more intensive care model, as a return to the glory days of the 1980s when it was more the norm to be able to attend a 30-day inpatient drug rehabilitation program.
How Obamacare and AA are at Odds
The Mental Health Parity and Addiction Equity Act is a section of the Affordable Care Act of 2008, which requires that insurance companies cover the costs for mental and addiction treatment just as they would for general medical treatment, such as for physical ailments. In a nutshell, the Mental Health Parity and Addiction Equity Act ensures that insurance will pay for a 30-day inpatient program for those who require it.
Historically, Alcoholics Anonymous has depended quite heavily on drug treatment facilities to introduce their patients to 12 Step fellowships and, in fact nearly 100% of drug rehabilitation programs treat their patients with approaches that rely heavily upon the Alcoholics Anonymous abstinence-based model. About 98.6% of all rehabs in the United States are at least in part 12-step oriented with 78.8% directly using the 12-Step Facilitation Model.
The Mental Health Parity Act and Its Fallout
Originally, the Mental Health Parity Act gave medical practitioners within the field of drug and alcohol rehabilitation new hope that access to their treatment facilities would increase as a result of the new law.
The issue lies with a part of the law called the Final Rule, which went unnoticed by most of the industry when they made their initial projections. The Final Rule states that all insurance covered treatment must be evidence-based medicine. What this means is this: the treatment methods used in facilities applied must be able to be proven effective and the level of treatment must be in accordance to what is deemed necessary by scientific studies. So, unfortunately for 12-step methods, it means that insurance can – and will – flat out refuse to pay for inpatient 12-step facilitation simply because it is not proven to be effective.
The Evidence
Two industry giants: Hazelden and Betty Ford recently had to merge into one program, indicative of just how much trouble the treatment industry is currently in. Betty Ford had to merge with Hazelden in order to survive under the new healthcare law and even changed up its treatment approach, focusing primarily on outpatient care. Bottom line: the statistics show that, as the rehab industry goes so does AA.
So, just how bad is it? A major insurance company, Cigna has refused 47% more inpatient treatment claims than general inpatient treatment claims due to "a lack of evidence-based treatment." Another major healthcare carrier, United Healthcare, has also significantly increasingly denied addiction treatment under the new law.
As a result, both insurance companies were involved in class action lawsuits. Cigna ended up settling. The law continues to be tested in court and the debate will continue simply because inpatient treatment using the Alcoholics Anonymous approach is simply not proven to be effective. While this is an obvious blow for proponents of AA, it is encouraging to those who stand behind evidence-based medicine. The American Mental Health Counselors Association considers the Final Rule as a major step forward for addiction treatment.
There are many different approaches in the treatment of alcohol and drug addiction and studies show that a multi-modality approach is the best. Everyone recovers differently. At Palm Partners, we recognize that our clients deserve access to all the different therapies and treatments available for people with substance abuse and addictions. We take a holistic approach that nourishes the mind, body, and spirit. Call toll-free 1-800-951-6135 to speak directly with an Addiction Specialist. You are not alone.