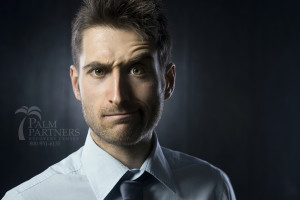 Author: Justin Mckibben
One of the most incredible experiences I have been blessed to have in recovery is to work in the treatment industry. Working in the field of addiction treatment offers so many different variations of opportunity for all types of talents, from work with admission of new clients, to behavioral health professionals, and even the most effective therapists are often in recovery. Even a humble journalist who writes amazing and inspirational blogs while helping to spread the word of recovery and treatment can be someone who maintains sobriety. So many people want to know, how can I get a job in the treatment industry?
Identify the Position
One thing that is important to get started is to figure out which type of work you would like to do in the field of drug and alcohol treatment. Some people are more suited and more interested in positions that don't deal too intimately with clients, and are more focused on the development of treatment and the technical side of helping develop and refine treatment strategies or administrative methods.
Other people want to work a little more hands on with individuals. I know initially I wanted to work directly with clients as a behavioral health technician in order to make more frequent personal communication with clients and try and be of service to people who have not yet been given a chance to see what recovery is like, because people did it for me and it inspired me to stay sober.
Whatever it is you want to do, make sure to identify your goal in a position and make sure that it is what you want before pursuing it.
Cultivate Your Contribution
In recovery we are taught that our new purpose is to be of maximum use to others. So to better be of service someone looking for a job in addiction treatment should be sure to cultivate their contribution by learning as much as possible about what they can bring to the table for the position they are looking for.
Speaking with professionals and trying to learn more about the position and the training is a great way to get ahead of the game. Once you are aware of the type of contribution you're expected to make in the job you are looking for, be sure to do your homework. If it is a position that requires schooling, see if there are entry level positions available while you take the necessary classes.
Staying clean and sober is a requirement for people in recovery to get work in the field, because you have to have some time to develop your own program before you can have any productive input on someone else's who has just arrived to recovery.
Stay Accountable
Accountability is so important in recovery, and you absolutely have to be an accountable individual in order to work in the drug and alcohol addiction treatment industry, because continued sobriety must be nurtured and promoted, because the best way to work with other addicts or alcoholics is to lead by example and empower them with successes and being dependable.
Also showing your ability to stay active and in touch with the right group of sober and positive people will help you out a lot when looking for work in treatment. When you are active in the recovery community and stay in contact with therapists or administrators you can consistently show you are reliable and ambitious about becoming part of the recovery work-force.
Also being active and accountable in whatever positions you hold while working towards this goal is very important. Any respectable job will want to see that you are able to stay on task, put forth a solid effort and be passionate about what you do. Also, seeking a position at the treatment center you attended may put you at an advantage depending on the company because you are familiar with the philosophy of that entity enough to understand and uphold their system.
Practice Your Principles
Make sure to keep growing and striving for the goal, and to practice your principles of sobriety openly and honestly. If you want to get work in the treatment industry and you're in recovery it is vital that you stay on top of your own recovery, and again lead by example.
When practicing your principles whether you are training, interviewing or applying for work in treatment is important in order to communicate and express your talents and abilities in the position you're seeking out. In recovery it is important not to set expectations, but be prepared to set the bar for yourself high so that you can provide a quality version of yourself to apply toward whatever you would do for a treatment facility.
While staying in contact and staying accountable to those who work at the treatment facility, let them see how you carry yourself as a sober individual, and emphasize your passion for these principles that have given you this new life of sobriety. One way or the other your actions will always speak volumes, so do not hesitate to volunteer your time to the treatment program, and apply yourself to every opportunity to show you have and learn and will teach from a personal experience.
Working in drug and alcohol addiction treatment is an amazing experience, and I was blessed enough to get a job doing what I love at a treatment center that had a huge part of saving my life. None of that would have been possible without other people in recovery who were working at Palm Partners when I was a client, and what they did to change my recovery is something I could only hope to contribute to someone else, because the disease of addiction is powerful and fatal, but thankfully we are all in this together. If you or someone you love is struggling with substance abuse or addiction, please call toll-free 1-800-951-6135