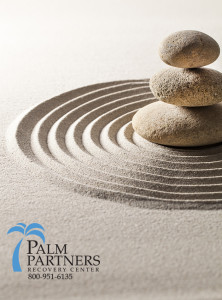 Seeking Addiction Treatment in West Palm Beach: Location
For anyone seeking addiction treatment in West Palm Beach the southern part of Florida is recognized as the Recovery Capital (also Rehab Capital) of the world. There is an incredible and thriving recovery community, and high saturation of addiction treatment in West Palm Beach. Much of this has to do with the beautiful and luxurious location. The lure of the surrounding peaceful and inviting beaches of sunny South Florida are the ideal atmosphere for attending a addiction treatment and enjoying the recovery process in a relaxing climate.
Seeking Addiction Treatment in West Palm Beach: Dual Diagnosis
When seeking addiction treatment in West Palm Beach for issues such as substance abuse and drug/alcohol addiction there can frequently be other disorders associated with the addiction. And because these are all recognized as medical conditions by the medical community, there is specialized treatment available that treats these mental health issues with the addiction simultaneously. This form treatment is often called 'dual diagnosis' and it encompasses several therapeutic modalities of mental illness and addiction treatment.
Seeking Addiction Treatment in West Palm Beach: Phases
Medical Detox Facility
Highly trained members of a staff of nurses and technicians with experience treating addiction will administer medical assistance throughout the detox process. A detox facility should provide a safe and comfortable location for you to get through this part of the withdrawal, medicating you appropriately according to any information gathered during your intake.
Inpatient Treatment
When seeking addiction treatment in West Palm Beach, be sure to specify the type of program you are looking for and evaluate the inpatient program offered. Any treatment program should give the person struggling with addiction a period of residential treatment at an inpatient facility to stabilize after medical detox while learning a new structure of recovery. During this period of treatment you should be able to attend therapy and support groups while building your foundation.
Individual and Group Therapy
The best addiction treatments in West Palm Beach provide both group therapy for peer counseling, but also individual therapy with addiction specialists to address underlying issues. Therapy helps to identify and address behaviors and circumstances that are often contributing factors to the development of the disease of addiction and better highlight areas of life beyond treatment that need to be changed for the recovery process.
Dual Diagnosis Treatment
Seeking addiction treatment in West Palm Beach may include looking for a program that offers help with a mental or behavioral disorder as well as the substance abuse. This or the presence of multiple addictions can be considered dual diagnosis and many people with addiction have mood or behavioral disorders. It is essential that if this applies to you situation you find an addiction treatment that provides extensive and effective care and support for people who suffer from other conditions that co-exist with their addiction.
Holistic Therapy
The best addiction treatment in West Palm will not only address the physical dependency created by substance abuse, but will also offer a program of education on the disease of addiction and the health and mental health risks. Holistic therapy is designed to treat the mind, body, and spirit. In this type of addiction treatment they also offer spiritual outlets to seek growth and healing while people are learning more about their addiction in a productive and supportive environment.
Intensive Outpatient Programs
Addiction treatment in West Palm Beach often provides a stage a treatment focused on the transition back into the every-day life and back into society while still teaching the patient. Intensive Outpatient offers individual and even sometimes family therapy to assist in the process of returning home and back to the work-place. It is not always easy for someone to go back home after some time in this protected and supportive environment without fear of temptation, and outpatient programs are there to make this a much easier move from someone who has been suffering and wants to get their life back on track.
Aftercare Program/Relapse Prevention
After leaving treatment, addiction treatment should help each individual design a continued recovery plan specific to them, with options for continued therapy. If you are seeking addiction treatment in West Palm Beach you should make sure there are programs set up to educate individuals about the dangers of old habits and other circumstances and situations that may lead to relapse after treatment, and how to avoid these threats or to properly address issues in life with new coping skills. Every tool you can get out of your treatment experience in order to maintain lasting recovery is a opportunity to grow.
South Florida is definitely the Recovery and Rehab capital, and there is an incredible sober community in the area that continues to thrive and inspire. All ages from all areas have found their foundation for sobriety and a new home in this amazing and exciting environment, and for anyone seeking addiction treatment in West Palm Beach, Palm Partners is proud to provide a strong structured treatment plan to create change for life. If you or someone you love is struggling with substance abuse or addiction, please call toll-free 1-800-951-6135