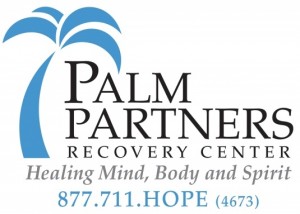 Palm Partners alcohol drug treatment center offers many different treatment programs for substance abusers and drug addicts. Palm Partners alcohol drug treatment center offers the following programs:  
Core Programs
Residential Treatment – In-patient drug rehab programs are ideal for individuals with a high potential to relapse.
Outpatient Programs – Patients in outpatient programs receive the drug rehab support they need to recover while remaining at their current jobs.
Dual Diagnosis Program – This program helps individuals manage co-occurring psychiatric disorders and addictions.
Women's Program – Many patients opt for a program that focuses on the distinctive needs of women battling addiction.
Stress and Trauma Program – Patients learn coping skills for dealing with addiction as a result of a stressor or traumatic incident.
Supplemental Programs
Extended Care – Additional or extended care can supplement any treatment program.
Aftercare – Patients who need a different level of support after completing their treatment can opt for aftercare.
Phases and Advancements – Palm Partners has structured our drug rehab programs with separate phases for each participant to achieve.
Palm Partners Recovery Center offers exceptional care in the rehabilitation of those with alcohol and drug addictions. We have licensed experienced and professional staff in all aspects of the company from detox, residential, therapy, holistic, clinical, administrative, food services, maintenance, etc. All Palm Partners Recovery Center staff are knowledgeable and professional and care about the well being and recovery of their clients. We all practice compassion and empathy when interacting with our clients and offer assistance whenever it's needed. Aside from helping them reach sobriety, the well-being and safety of our clients is Palm Partners number one priority.
Trust me, I should know. I was a client here at Palm Partners and the quality of care was great! Because I was a client here I'm frequently asked, "What care is provided at the Palm Partners alcohol drug treatment center?".
Drug and alcohol abuse ruins lives and Palm Partners saves lives. Palm Partners saved my life. When I came to Palm Partners I was broken, beaten, and hopeless. I wanted to regain the things I lost and the things I never had. Addiction kills, it kills the spirit, the mind, the soul. Luckily, this kind of death I talk about can bring a new life. Palm Partners alcohol drug treatment center truly cares about its' clients and can give you this life if you want it badly enough.
Palm Partners alcohol drug treatment center can start you on a journey where your ideals, motives, thoughts, actions will be so radically changed that it will feel as if you are living on a different plane of existence. You'll enter a place where happiness is possible and miracles do exist. Palm Partners alcohol drug treatment center takes part in these miracles, because they plant a seed; a seed of the possibility of a sober life.
Receiving treatment at Palm Partners was the first step towards my life in recovery. Palm Partners drug treatment center saved my life and gave me a new life. Overcoming alcoholism is not an easy thing to do and attempting to do it on your own is even worst. We can't do it without help and that's an important thing to remember. You have to ask for help. This is not something easily overcome. Palm Partners drug treatment center was imperative for my recovery us. I tried to stay clean every other way. I needed the tools, the fellowship, the supervision, the gradual freedom offered in order to learn how to manage long term sobriety.
Palm Partner Cares!
If you need help, do not hesitate to call our 24/7 crisis hotline at 1-877-711-4673. We are here for you 24 hours in the day, 7 days a week!