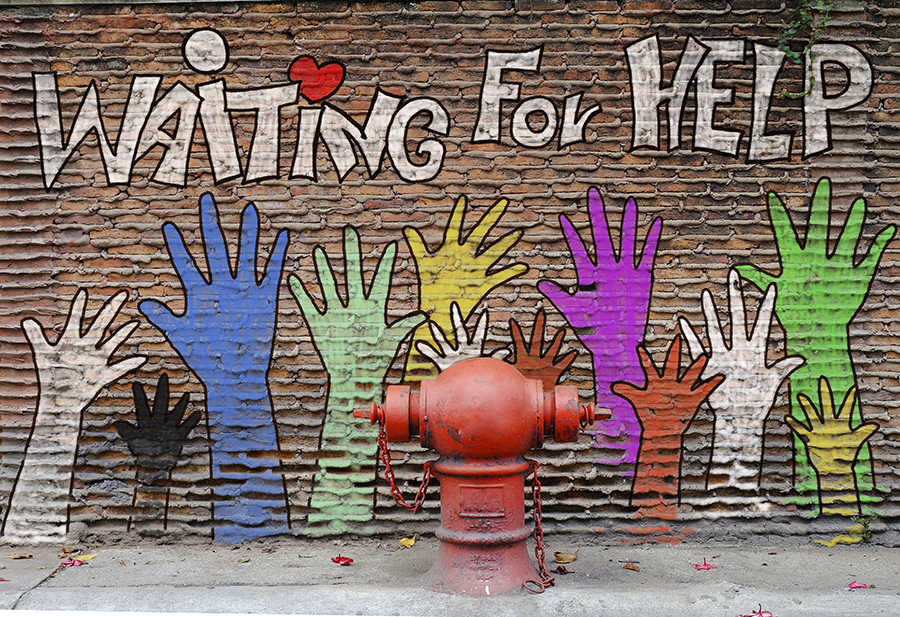 By Cheryl Steinberg
To Write Love on Her Arms (TWLOHA) is a non-profit organization whose mission is to give hope to people who struggle with addiction, depression, self-injury, and thoughts of suicide. The organization also invests directly into treatment and recovery. Furthermore, TWLOHA works to connect people with treatment centers, as well as other resources such as websites, books, and support groups.
TWLOHA was founded by Jamie Tworkowski in March of 2006 and is based out of Melbourne, Florida. Tworkowski was inspired by a story he wrote about 19-year-old Renee Yohe, who struggled with addiction, depression, self-injury, and attempted suicide. The story, which was written in February of 2006, follows Yohe's life in the five days before she entered treatment. During which time she was unable to get into a treatment program. During this time, friends offered their moral support.
"We become her hospital and the possibility of healing fills our living room with life."
To Write Love on Her Arms: Vision
TWLOHA works to remove the stigma and therefore the guilt and shame that tends to accompany mental illness and addiction by encouraging people to have honest conversations about these issues and come together as a community.
A major part of the work that TWLOHA does is to bridge the gap between traditional treatment, such as rehab, counseling, and helplines, and the people who need help. The nonprofit organization doesn't want to replace already-existing programs; it seeks to support professional help organizations that are already helping people. TWLOHA also directly donates a portion of its monies to such causes as Hopeline, InTheRooms.com, S.A.F.E. Alternatives, Minding Your Mind, and (in Australia) Kids Help Line.
To Write Love on Her Arms: Support
To Write Love on Her Arms raises funds by hosting music festivals and tours, administering social networking sites, and having a presence on school and university campuses.
Musicians and bands who wear the TWLOHA's distinctive T-shirts in photographs and performances lend the group its main exposure; however, it has recently gained more public exposure through merchandise and public community websites such as Facebook, MySpace, Twitter, and Tumblr. Professional athletes such as soccer players Abby Wambach, Ali Krieger, Ashlyn Harris, Alex Morgan, Tobin Heath, Christen Press and Megan Rapinoe can often be seen wearing TWLOHA shirts. Furthermore, TWLOHA had a booth at every stop at Vans Warped Tour for the past five years
To Write Love on Her Arms Becomes a Movie
Recently, the organization's founding story has been translated to screen; a film dramatization of Yohe's story that Tworkowski had documented leading to the formation of the organization has been been written for the screen. The movie, slated to be released in March 2015 by Sony Pictures, stars Kat Dennings as Yohe and Chad Michael Murray as Tworkowski. (Originally entitled Day One and Renee, To Write Love on Her Arms is much anticipated – so much so that it's already been leaked as a pirated version.
As a person in recovery from drug addiction and who has long-term chronic depression, I find it encouraging and inspiring to see that these topics are becoming mainstream in pop culture. It's really important to have open, honest conversations about substance abuse disorders and psychological disorders because too many people still suffer in silence and sometimes – all too often – resort to desperate measures that could be avoided.
Mental illness, self-harm, and substance abuse, such as addiction, are very serious medical conditions but there is hope! Treatment and peer and community support can lead to recovery. Please call toll-free 1-800-951-6135 to speak with an Addiction Specialist today!