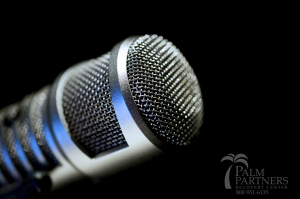 Author: Justin Mckibben
Singer Simone Battle was a beautiful and talented young woman, a finalist who made it through to the top 17 talented musicians in the United States popular 2011 series The X Factor, and this past Friday she tragically took her own life. The heart-wrenching news was initially reported on after a post on Twitter by producer Derek Butler, who shared a picture of the star, writing:
"I'm still in shock and in disbelief to have confirmed the death of my childhood friend @SimoneBattle,"
Simone Battle was 25 years old, and leaves behind a touching story of a quick rise to star status that was abruptly cut short for reasons that at this point can only be subject to speculation. Was it a history of depression, or maybe a sudden life change that overwhelmed her? Or could there be some link to any external factors? Whatever the cause, the music world will be deprived another beautiful voice matched with a dazzling smile.
Details on Battles Tragic Death
Simone Battle was found hanged in her home in Los Angeles according to US reports from American gossip site TMZ. The press is currently claiming police sources informed them the G.R.L singer committed suicide in her West Hollywood apartment, information on the 25-year-old singer's tragic death that was later confirmed in a statement on Saturday. According to the reports, Simone was found hanging on a rod in the closet of her bedroom around 8:30 AM on Friday morning.
Reign Deer Entertainment, Robin Antin, Kemosabe Records, and RCA Records released a statement expressing deep sympathies for the family of the up and coming star, and mourning the loss of this talented young woman, stating:
"We are deeply saddened by the tragic news of the loss of Simone Battle of G.R.L., Simone was an exceptional young talent and human being, and we are all devastated to learn of her passing. Our thoughts and prayers are with her family and loved ones at this time."
The Life of Simone Battles
Battle grew up in Los Angeles, where she did some part time modeling and work in television and movies before ending up on tour with the Black Eyed Peas after high school, according to RCA records. Battle had told RCA records during her time with the company that she knew she wanted to be a singer after her dad had played a tape of Whitney Houston singing her blockbuster song 'I Will Always Love You' as a child. Simone said to RCA Records,
"After that I played the tape over and over till it unwound. I love Josephine Baker, Eartha Kitt, and Dorothy Dandridge, but Whitney definitely inspired my dream to be a singer."
Battle attended the University of Southern California before her original audition for the first season of The X Factor. After being kicked off the show, she released her song 'He Likes Boys' before joining the music group G.R.L. and working toward the super-groups big musical debut.
She was one of the incredibly musical girls in Simon Cowell's category, and following her success on the show she was named as one of the members of G.R.L. which is commonly referred to as the second generation reboot of the popular female super-group Pussycat Dolls by original creator Robin Antin.
The group, which is made up of Lauren Bennett, Emmalyn Estrada, Natasha Slayton, Paula van Oppen and Simone opted for a different name than the original Pussycat Dolls, donning the title G.R.L., and very quickly those ladies were on the verge of becoming household names. Their single 'Wild Wild Love' with hip-hop artist Pitbull reached number six in the UK charts. The G.R.L. newest single 'Ugly Heart' was released in the UK just this week.
Suicide and Substance Abuse
Suicide takes the lives of nearly 40,000 Americans every year. Unknown to most, substance abuse is the second most common cause that factors into substantial suicide risk, directly after major depression and bipolar disorder. Both chronic substance abuse and addiction, as well as acute intoxication are closely connected with suicide. In combination with personal emotional strain such as mourning, the risk of suicide is easily amplified. Additionally substance abuse is associated with mental health disorders.
So it should come as no surprise a vast majority of people who commit suicide are under the influence of sedative type depressive substances, such as alcohol or benzodiazepines .
Alcoholism is actually present in between 15% and 61% of cases of suicide.
Countries that have higher rates of alcohol use and a greater density of bars generally also have higher rates of suicide.
About 2.2–3.4% of those who have been treated for alcoholism at some point in their life die by suicide.
Alcoholics who attempt suicide are usually males, have tried to commit suicide in the past, and are often older, although it is clear that these are not the only people at risk.
Between 3 and 35% of deaths among those who use heroin are due to suicide.
Just these few statistics on suicide and substance abuse make it absolutely clear that addicts and alcoholics, especially those who abuse substances that are typically referred to as depressants, put themselves at an extreme risk of suicide.
While it is not yet determined whether drugs or alcohol are at all related to Simone Battles sudden and saddening death as no additional information has been released, it is very clear the relation to the desperation and despair that people experience who find no other answer than to take their own life. Suicide is common among addicts and alcoholics, and I myself as an addict and alcoholic have survived suicide attempts of my own in the past, which I clearly can connect to my drinking and drug use. The death of Simone Battles also closely follows the death of celebrated actor and comedian Robin Williams, which was also determined to be a suicide.
Any time I see a story like this it hits close to home, because I have lived in a similar mind-state. On average 1 person dies by suicide every 13.3 minutes, and this statistic is especially disturbing and devastating due to the fact that an astounding 80% of those who seek treatment for depression closely related to suicide recover successfully.
I have pushed off the edge as many addicts and alcoholics do, only to be brought back. So when I see someone who was experienced enough pain to put themselves in that position, and not make it back, it breaks my heart. My sympathy and my prayers go out to the family and loved ones of Simone Battles, and to the addicts and alcoholics out there who will take their own lives today.
Rest In Peace
Simone Battles
June 17th, 1989 – September 5th 2014
Substance abuse and suicide go hand in hand in more ways than most people care to see, and both are created by treatable circumstances but too often lead to avoidable tragedies. Whether the cause is mental health and mood disorders, or an unhealthy life-style, suicide is a permanent escape from a temporary problem. Quite often the problem is not worth nearly as much as the people who lose their lives for it, and there are real solutions out there to not only find peace, but happiness and a life worth living for. If you or someone you love is struggling with substance abuse or addiction, please call toll-free 1-800-951-6135