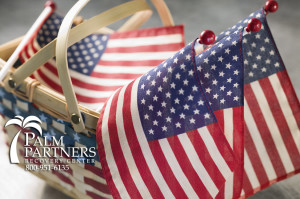 Memorial Day is a day dedicated to the acknowledgement and remembrance of United States Armed Forces who have given their lives to protect and preserve the freedom of this great nation. It is a time to honor the men and women who sacrificed everything so that we Americans can live in a country of freedom and equality.
It also is considered to mark the beginning of the summer season, and for most people is a 4 day weekend being that it is celebrated on the last Monday of the month of May. Many people take this opportunity to throw barbeques and family gatherings, which often are accompanied with drinking. I know personally I didn't need any excuse to get wasted, but some people take advantage of this holiday time and end up drinking themselves into trouble. Here is a few ways to avoid the post-holiday hang over and still show your support to the troops.
Go to Memorial Day Ceremony
Many communities have Memorial Day services to commemorate the U.S. armed forces. This gives civilians and servicemen and women to come together and remember their fallen friends and family while supporting one another.  These are usually held at a church or cemetery and do not serve alcohol during the services. Often they include music or speakers who give testimonies of service. This is something very effective for those who are having a more personal time dealing with this particular holiday because you are surrounded with those who can identify and lend support without drinking away the concerns.
Go to 12 Step Meeting
Some club houses for 12 Step program meetings may be closed for the day, but the meetings more often than not still go on. I know my home-group holds our regular meeting in the parking lot of the club house, and we encourage attendance throughout the proceeding weeks to make others aware we will be there for the meeting and the message. If you are someone who is already in active recovery, definitely look into where your regular local meetings will be held, and make sure to reach out in case you need any additional support.
Take Time To Be With Family
If you and your family celebrate this time together, make sure to take this time to be there with them, both physically and emotionally. If you have members of your family in service of the military be sure to be there for them especially. This may be a trying time for them. If you have lost family make sure to be present to support others. Staying away from a drink or drug will make it so much easier to show up for your family. If you are a vet, make sure to surround yourself with those you love as much as possible. There is no telling how glad they are to have you with them.
Go to 12 Step Memorial Picnic
Sometimes people in the fellowship of a 12 Step Program will get together to celebrate the holiday and fill the free time sharing with and supporting each other. This offers the same fun and comfort of any holiday barbeque or picnic, but with people from recovery who will of course not be drinking or using, and may even dedicate specific time to relating experiences with family or friends in service of the country. You may even want to organize your own.
Do Something For The Community
Volunteering to help out in the community is probably one of the best options for someone trying to keep sober and spiritual during the holidays. If you can take some time out to contribute to some kind of cause in your neighborhood, maybe even helping military vets specifically, and get some gratitude and humility out of it, then it is definitely something that will change you perception of Memorial Day. It can be an awesome learning experience, and if you are dedicating your time to helping others, thanking the troops, and honoring the fallen soldiers, odds are you will not be thinking of drinking.
If you or someone you love is struggling with substance abuse or addiction, please call toll-free 1-800-951-6135