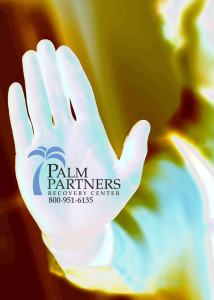 It is quite common for people who are in relationship with an addict – whether it's a family member, friend, lover, coworker, etc. – to become that person's enabler. A great working definition of 'enabling' is that it is "removing the natural consequences to the addict of his or her behavior." The enabler, not the addict, is the one who suffers the effects of the addict's behavior.
It's a slippery slope that starts out with you wanting to help your loved one that, after a while, becomes a convoluted relationship with no boundaries whatsoever.
Examples of enabling include: giving money to an addict; paying for repairs to property damaged by the addict; lying to the addict's employer to 'cover' for them being absent; fulfilling the addict's commitments to others; screening phone calls and making excuses for the addict; and even bailing them out of jail.
You might be thinking, "There's no way I'd go to those lengths to 'help' my loved one who is in active addiction." The problem is, a lot of people start out thinking this way and nonetheless end up becoming huge enablers to their addicted loved ones.
Here are 7 practical ways I can begin to stop enabling the addict in my life today.
1.) Let go of feeling responsible
You have to realize that an addict needs to become responsible for their actions and choices. Your enabling is making it easier for an addict to continue doing what they're doing because you're preventing them from hitting bottom, and hitting bottom might be just what they need in order to get help and start the process of recovery.
2.) Get in touch with your own feelings
You have to refocus your priorities, and start putting your own wants and needs first again. You must realize your responsibility to care for yourself above all else.
3.) Check out support groups
There are support groups – such as Al-Anon, Nar-Anon, and Family Anonymous – where you can go to learn about enabling and how to stop enabling. These groups offer free meetings for people in your very same position.
4.) Practice saying 'no'
You're going to need to set and maintain boundaries with your addict and the first way to start doing that is by learning to say 'no' to them. It will be difficult at times but, believe me, in order to stop enabling in its tracks, you will have to get really comfortable with the word 'no.'
5.) Stop blaming yourself
Remind yourself that the problem is that of the addict and that they are not your responsibility, especially as long as they are unwilling to change.
6.) Be honest
Just as it is for addicts, it's common for enabler to resort to manipulation tactics such as using threats, ultimatums and bribes as a way to coerce the addict into changing. Instead, using honesty, assertiveness, openness and being willing to confront your addicted loved one to get help is a much healthier way of supporting them.
7.) Stop nagging
When you can let go of that feeling of over-responsibility, you will realize that constantly nagging your addicted loved one only give them the fodder they need in order to have an excuse to keep abusing drugs.
If you or someone you love is struggling with substance abuse or addiction, please call toll-free 1-800-951-6135.