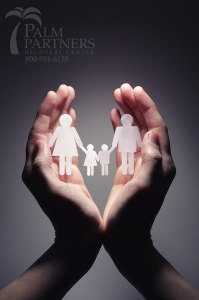 Author: Justin Mckibben
Finally your loved one has finally decided that they have a problem with drugs or drinking and has agreed to go to rehab. Maybe you went through the process of researching addictions and treatments, or put together an intervention and confronted the emotional experience with a collective of family and friends, and your loved one came around and made the commitment and left for rehab, so now what?
There are a few things you should definitely consider doing while your loved one is in rehab, both to prepare yourself and to better learn how to support them upon completing the treatment program. Remember this is not just about them, here are 7 things YOU should do while your loved one is in rehab.
Get rid of any drugs left around
This may not always be a problem, I know personally when I left for rehab I made sure to 'dispose' of every last drug left lying around. Even so, some of us leave behind pieces of that old habit and our old life-style that might stir up some old behaviors if we come home and find our drugs or even our paraphernalia in our homes or even our vehicles.
Trying to keep an eye out for any evidence of drugs and disposing of it properly can help with the transition home for a lot of addicts.
Discuss situation with immediate family
When a loved one goes to treatment and the family is left a little scattered or confused, it is important that you take the time to try and talk about the changes taking place. If you're a parent, you may want to talk to the children about why their brother or sister, maybe even their mother or father, has to go away.
Also while that loved on is in treatment try to encourage the immediate family to be supportive, and help them with any questions they may have even if that means finding answers together and touching on hard subjects.
Attend support groups
12 Step groups exist not just for alcoholics and addicts, but also for their families and friends who have struggled and suffered with them through the terrifying and trying times. We alcoholics and addicts tend to do the most damage at home and with the ones who love us the most, so support groups and separate 12 Step programs exist for the families.
Consult doctor for medical information
This might not always seem possible, especially if you don't have a personal family physician. But it is still productive to consult a doctor to learn more about the medical side of addiction and recovery. If you are honest and open with your doctor you may want to discuss the specific drugs that your loved one most frequently abused, and find out if there are serious complications you should be prepared for.
Also being more aware of the changes your loved one is going through makes it easier to emphasize with their recovery. If you are able to learn about the disease of addiction, and comfortable talking with a doctor about the symptoms and residual effects, the information may be useful.
Look into aftercare options for them
While your loved one is in rehab, you should consider looking into the available aftercare options available to them. Once they have completed their initial detox and inpatient treatment, you may want to consider the possible outpatient and other alternative care programs to keep on a consistent recovery plan during the transition back into the world.
Sometimes you may feel that the loved one should not come home right away. Looking into a sober living facility is also beneficial because you would do best to have some idea where they would live after leaving rehab that will support their recovery.
Consider personal therapy or family therapy
Family therapy can be very positive for rebuilding. Even if the addict or alcoholic is still in treatment, the rest of the family can attend therapy to address important issues before the loved one comes home.  Even a personal therapist can be an exceptional opportunity to get an idea of where you are emotionally and mentally with the changes, and be better equipped to deal with the loved ones problem, with their absence, and how to contribute to their future.
Attend an family program
The family programs that many rehabs offer are definitely an excellent experience to take part in as someone who wants to better understand, grow through and support the recovery of a loved one. A family program will put you in direct contact with the care professionals who are working with your loved one to develop the strongest foundation to create their new life from.
Family programs can also give your loved one the much needed inspiration to know that they are not alone in their evolution. It will allow you to participate in events, educational courses, and contribute to the blue print for new patterns of life and relationships for that individual that will change the course of their future.
The loved ones of the addict or alcoholic have suffered a lot in most cases, and could use their own support groups and education to help grow and become stronger through the experience of their loved one going to rehab. Too many people don't know how to get the help they need for their loved ones, and too many of our loved ones suffer for too long because they are afraid of the affects that the ones they care about most will face. If you or someone you love is struggling with substance abuse or addiction, please call toll-free 1-800-951-6135