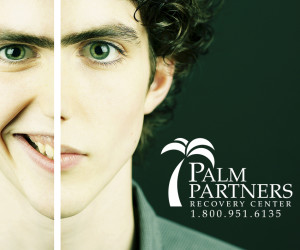 Addiction and Borderline Personality Disorder: Dual Diagnosis
As an individual in recovery, I am familiar with the emotional and psychological turmoil invoked by active addiction. I personally recall times it felt as though I should be dual diagnosed, and it may be difficult to differentiate the symptoms of withdraw and the chemical effects of drugs and/or alcohol on the brain, and a possible condition that is debilitating in itself.  Borderline Personality Disorder (BPD) is a serious mental illness marked by unstable moods, behavior, and relationships. This often misunderstood illness distorts the individual's self-perception and interferes with their ability to maintain stable and healthy relationships with others. Those who suffer from BPD are seen as highly manipulative, dependent and dramatic. Ironic seeming as how these are all traits most often attributed to an addict. Mental health professionals have determined that this behavior grows and develops as a dysfunctional way to cope with overwhelming fear and emotional pain, the same is commonly referred to as the root causes of drug use. The pain, emotional instability, and impulsive behavior of addiction and borderline personality disorder place an individual at an even greater risk of drug or alcohol abuse, and in most cases someone who suffers from BPD will engage in self-mutilating or suicidal behavior to overcome intense emotional emptiness. In this and a few other ways, addiction and borderline personality disorder are similar distortions of an individual's negative self-reflection.
Addiction and Borderline Personality Disorder: Estimated Origins
The origins of Borderline Personality Disorder have not yet been determined, but there are several theories as to how this complicated and underestimated personality disorder cultivates. Even more interesting is how some of these theories are similar to the theories as to the origins of drug use. Here are a few examples:
A dysfunctional family environment. Children who grow up in families where they feel emotionally neglected or abandoned are more likely to develop BPD as adults. The trauma of physical or sexual abuse may also contribute to borderline personality disorder.
Hereditary factors. BPD and other personality disorders are often seen in close family members, such as parents and their children or siblings. This indicates that certain individuals may have a genetic predisposition to BPD.
Neurological factors. The impulsivity, emotional instability and unpredictable behavior of BPD may be caused by abnormalities in the areas of the brain that control mood, behavior and emotions.
Brain chemistry. BPD may be linked to imbalances in certain neurotransmitters, naturally produced chemicals like serotonin that affect the way you feel and behave. People with BPD may not process these chemicals normally.
Addiction and Borderline Personality Disorder: Environment
Personally I find it not too surprising that factors such as the Family Environment and Brain Chemistry are considered as things most likely to create this condition. Much research has been done trying to decide if there is a direct connection between these issues and drug addiction and other forms of self-destructive coping habits. Many individuals who struggle with drug or alcohol abuse come from households that thrive in addictive and destructive behaviors. All this only further complicates the process of treating BPD and addiction simultaneously; the similarities between addiction and borderline personality disorder make even a properly informed diagnosis difficult. Treatment is particularly challenging in the case of BPD where the individual's anti-social and manipulative tendencies make the person suffering more difficult to work with, and it can make the person themselves begin to doubt the effectiveness of any source of treatment.
Addiction and Borderline Personality Disorder: Making the Connection
Treating addiction and borderline personality disorder together is inevitably challenging. Those who struggle with BPD can sometimes make unrealistic demands of their therapists and clinical staff, and require constant contact with their treatment team and support groups. They may appear needy and desperately dependent based on their tendency to search for caretakers and outside influences to protect their sanity and satisfy their emotional desires. To make treatment increasingly difficult, Borderline Personality Disorder can turn a patient against the same caretakers they so strongly rely on, turning them into hostile and paranoid combatants without any probable reasoning. Understanding and properly attending to the emotional portrait and weaknesses of BPD is a must for professionals who treat drug abuse with this powerful psychiatric illness.
Addiction and Borderline Personality Disorder: Treatment
One of the most effective and well-rounded approaches to treating both addiction and borderline personality disorder is what is referred to as Dialectical Behavior Therapy, or DBT. Based on the principle that change can be constructively balanced with self-acceptance and motivation, DBT helps individuals with severe psychiatric disorders build meaningful, stable lives while building new defenses against their addictions and harmful behaviors. This system has been used effectively to help self-destructive, emotionally unstable patients learn how to regulate their emotions and inspire themselves to change their coping mechanisms, even under the most difficult of circumstances, and turn vulnerabilities to resounding victories in healthy and supportive environments.
If you or someone you love is struggling with addiction and borderline personality disorder and is seeking treatment, please call toll-free 1-800-951-6135