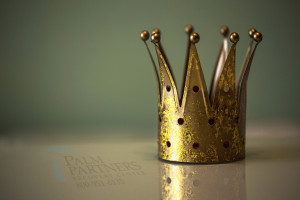 How affluence can be a barrier to recovery is actually a multi-faceted issue. First of all, let's describe what affluence is. Affluence means having an abundance of money, property, and other material goods; wealthy. And as such, as you can imagine, someone of affluent standing faces several potential obstacles to seeking both treatment and recovery. Here are several ways how affluence can be a barrier to recovery.
First of all, there's the denial factor. Denial affects most people in the same situation – that of coming to terms with having an addiction – but, for affluent people, who have the money and resources to be able to deal with the legal and financial consequences associated with substance abuse as they arise, the level of denial runs much deeper. By being able to avoid certain repercussions such as fines and jail time, or even having a record, it's much easier for affluent people to deny that there's even a problem at the root of these behaviors.
Along the same lines, for wealthy people, their denial persists longer than perhaps for others with their same problem because they can maintain the lifestyle a lot longer. Having the money and resources that they do means that they don't have to resort to the same desperate means in order to support their habit or even just "get by." They will always have enough money for food, shelter, and drugs.
Another barrier to recovery that affluent people experience is the negative stigma that still accompanies substance abuse and addiction: many affluent families tend to have friends in high places and usually have some kind of standing in their communities (at the very least, they are known or known of by many), therefore seeking treatment and recovery can be seen as scandalous and taboo. Affluent people generally are in the business of appearances and are fearful of the 'fall from grace.'
Also to do with the denial factor is that often times, people struggling with addiction try everything but recovery until they hit their bottom. Again, people of affluence have more money and resources, which prevents them from hitting a financial bottom as quickly as well as affords them the ability to try more things and keep trying them as a way to "cure" their "problem." Strategies such as taking vacations to "get away for a while," going away to college, trying different specialists at the top of their respective fields with the next best thing, and so on are all ways in which affluent people can put off treatment and recovery as well as distract themselves from having a problem in the first place.
Then there's the whole "people, places, things"…when you think of affluence, what usually comes to mind is hob-knobbing with other wealthy, even famous people. It's probably more difficult to cut ties because the affluent community tends to be very close-knot and exclusive; they only interact with the upper echelon of society and that makes up only about 1%. I can imagine that it would be difficult to avoid certain people because being an affluent person means that you will most likely find yourself fin the same social circles.
As far as "places and things," there tends to be a lot of drug use – there's at least plenty of alcohol flowing; there might also be cocaine, designer drugs, and so on. Even if an affluent person does seek treatment, they will have the very same privileged lifestyle awaiting them afterward. One in which they likely don't have to be accountable and certainly don't need to get a job or figure out how they're going to get a car or pay for rent. There's no humility or accountability for the affluent and that alone is a huge barrier to recovery, which leads us to the next item…
Ego. Usually, affluent people are very attached to the idea that they can control everything and are powerful people therefore making recovery difficult because they are less likely to be willing to admit and accept that they are powerless.
If you are struggling with substance abuse or addiction and are afraid to seek treatment or recovery, just know that there are many others out there who struggle, too. As many as one in three people are affected by addiction and help is available. Why postpone your health and happiness? Call us toll-free today at 1-800-951-6135 and you will be able to speak directly with an Addiction Specialist who can answer your questions. We are available 24/7. You are not alone.