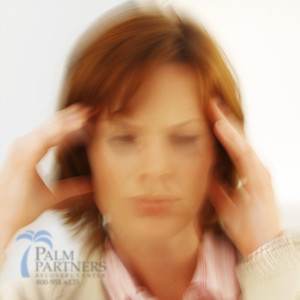 Because it is legal and socially-acceptable, many people forget that alcohol is a drug; in fact, it is considered to be one of the worst drugs you can ingest, if not the worst drug. One of the main aspects of alcohol that supports this argument is that it is one of few drugs that can potentially kill you if you're dependent and suddenly stop drinking. Often referred to as 'the DTs' (short for delirium tremens) is what most people associate with the withdrawal from alcohol, and basically can be understood as alcohol full body shakes. Let's take a further look at alcohol withdrawal.
Alcohol Withdrawal Full Body Tremors: Alcohol Withdrawal Syndrome
When you suddenly stop drinking after having been using alcohol regularly for some time, this is called going 'cold turkey.' This is a very dangerous situation. Alcohol withdrawal syndrome is a set of symptoms that range from insomnia, anxiety, depression, hallucinations, increased risk for stroke and heart arrhythmia – which can lead to cardiac arrest – increased risk for seizure and therefore increasing your risk for falling and sustaining a serious head injury, and of course full body tremors.
Alcohol Withdrawal Full Body Tremors: The Kindling Effect
If you have gone through alcohol withdrawal full body tremors in the past, each following instance that you withdraw from alcohol becomes more intense and more of a serious risk to your health. This is known as the kindling effect. Therefore, the alcohol withdrawal symptoms mentioned above become more severe and pronounced each time you go without alcohol or attempt to quit on your own.
As counter-intuitive as it may sound, you should never try to quit cold turkey or alone with no one nearby to check on you. Yes, alcohol is a dangerous substance and it's a brave and admirable thing that you want to quit; but you have to do it the smart way: safely and carefully.
Alcohol Withdrawal Full Body Tremors: Medical Detox Programs
There are specially-designed programs to treat your alcohol withdrawal full body tremors and other symptoms. In fact, these programs, known as alcohol detox, medical detox, or simply detox – can make it so that you will only experience slight withdrawal symptoms from alcohol, if any at all.
The way an alcohol detox works is this: you will be admitted to the program and immediately meet with and intake specialist who will conduct an interview with you in order to find out your drinking history. You will take a Breathalyzer test to see what your BAC (blood alcohol level) is and also do a drug screen (i.e. urine test) in order to see what other drugs might be in your system.
Alcohol Withdrawal Full Body Tremors: A Note on Confidentiality
There is no need to be concerned about getting into trouble with the law if your BAC is over the legal limit or if there are other drugs in your system. This information is solely for the medical staff at the detox program so that they can arrange the proper treatment plan for you. Just like any other medical information, this information is protected by confidentiality and privacy laws as outlined by the HIPAA legislation.
Alcohol Withdrawal Full Body Tremors: Your Stay at the Detox
Once you have been interviewed and tested, you will be admitted to the detox program and will meet with several professionals, including a medical doctor. You will remain in the detox facility for anywhere from 4 days to 2 weeks, depending on the severity of your situation as well as any co-occurring illnesses that may affect your health while going through the detox process.
You will be administered certain medications that will alleviate your alcohol withdrawal full body tremors as well as all the other symptoms you may experience. A well-trained medical staff will monitor your condition and progress on a daily basis to make sure that you are safe and comfortable.
Once you complete your alcohol detox, you will be given information on ongoing treatment, such as rehab, to help keep you from returning to alcohol use once you've gotten it out of your system. It's important to learn healthy coping skills and tools so that you do not become dependent on alcohol again.
Have you experienced alcohol withdrawal full body tremors or any other withdrawal symptoms when you've tried to quit drinking? If so, that means you are physically dependent on alcohol. Substance dependence and addiction are medical conditions for which treatment is available. Call toll-free 1-800-951-6135 to speak directly with an Addiction Specialist.