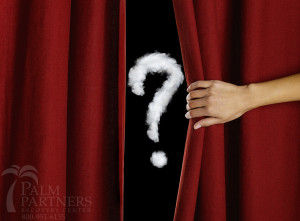 By Cheryl Steinberg
Drum roll please….the most dangerous drug in the world is…alcohol. What? Did you think I was going to say heroin? Crack? PCP? Nope. It may surprise you, given that it's legal and socially acceptable but, when you look at several aspects – not only health risks – alcohol is actually the worst drug out there. And, just to be clear: Alcohol is a drug.
According to Professor David Nutt, who is the Edmund J Safra Professor of Neuropsychopharmacology and Head of the Department of Neuropsychopharmacology and Molecular Imaging at Imperial College London, alcohol ranks as the most dangerous drug in the world, with heroin and then crack a somewhat distant second- and third-place, respectively.
Professor Nutt was once the government chief drugs adviser in the UK and was fired from his official post by the former Labour Home Secretary, Alan Johnson, when his findings did not support the general consensus regarding alcohol and its acceptability; Nutt refused to leave the drugs debate and staked his job and reputation on his findings and refused to back down.
Nutt then went on to form the Independent Scientific Committee on Drugs, which he says aims to investigate the drug issue without any political influence or interference. One of its other members is Dr. Les King, who is also a former government adviser that chose to quit over the treatment received by Professor Nutt at the hands of the government.
The Report
In 2009, Professor Nutt co-authored a report in which he ranked 20 drugs based on their effects on users and society and found that alcohol had the greatest negative impact. Tobacco and cocaine were equally harmful as one another, while ecstasy and LSD were among the least damaging. Also as a result of his report, Nutt lost his job because he did not agree with his government's decision to re-classify cannabis as something more dangerous than he found it to be.
The report ranked 20 drugs on 16 measures of harm, looking at risks to the user, to the community, and to the society at-large. Members of the committee, along with two other experts, scored each drug for damages, including mental and physical damage, risk of abuse and addiction, crime and costs to the economy and communities.
Heroin, crack and crystal meth were considered to be the worst for individuals, with alcohol, heroin and crack cocaine worst for society, and alcohol the worst drug overall.
Professor Nutt reported the findings to the BBC: "Overall, alcohol is the most harmful drug because it's so widely used.
"Crack cocaine is more addictive than alcohol but because alcohol is so widely used there are hundreds of thousands of people who crave alcohol every day, and those people will go to extraordinary lengths to get it."
He said it was important to separate harm to individuals and harm to society.
Nutt added, "In Britain today, alcohol is a leading cause of death in men between the ages of sixteen and fifty, so it is therefore the most harmful drug there is in terms of life expectancy, family disruption and road traffic accidents.
"It all boils down to the question of what are we trying to do when we make drugs illegal – we should be trying to reduce harm for people but in order to decide on whether to make something illegal we need to have a good appreciation of what relative harms are."
He said his goal is "to understand what the right approach should be, based on the science and evidence."
Are you struggling with alcohol? Do you find that you are drinking too much and you just can't stop? Alcoholism is a serious medical condition and help is available. Call an Addiction Specialist toll-free at 1-800-951-6135 to speak to someone directly to get answers. You are not alone.