Author: Justin Mckibben
For some of the best documentaries and reality series related to drugs and addiction, Hulu is an excellent source for exceptional material. Hulu is an online video service that offers a selection of hit TV shows, clips, movies and more on the free, ad-supported Hulu.com service. They also offer the subscription service Hulu Plus. This actually allows you to instantly stream any current season episode of primetime TV shows. Catch up on classic series, or enjoy full episodes and clips from your latest favorites. Hulu lets you explore a wide array of acclaimed movies and documentaries, including hundreds of titles, and also has a pretty impressive variety of documentaries about drugs and addiction. These are some of the best addiction documentaries on Hulu to date.
High On Crack Street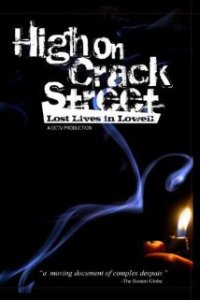 1995 Rated: Not Rated
3 out of 5 Stars
In blue-collar Lowell, Massachusetts, where the disappearing industrial business has produced astoundingly high unemployment, some residents have turned to using the intensely addictive drug crack-cocaine for relief, only to see their dreams of a better life disappear. High on Crack Street is a raw inside look at people breaking the law and their lives by getting high in front of a camera.
One part that makes this documentary one of the best on Hulu is that it has the REAL LIFE sad tale of boxer Dicky Eklund, which had recently been well-chronicled on screens both big and small. One of the more interesting depictions was the Hollywood film The Fighter, which actually has a lot of the movie's story-line shaped out of his part in High On Crack Street. The video above includes some choice segments from the documentary, which follows Eklund and other drug users as they battle addiction.
American Meth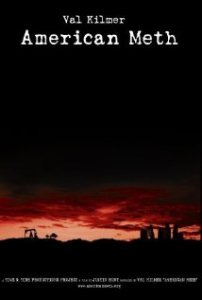 2008 Rated: Not Rated
3 out of 5 Stars
American Meth is described on many formats as more than a movie, but as a movement. Directed by Justin Hunt and narrated by Val Kilmer, this documentary explores the devastation that the methamphetamine plague has had on America, and it looks at how it dismantles an American family. Troubled by the increase of methamphetamine addiction in recent years, the director traveled from the arid planes of New Mexico to the inner-city slums of Portland in order to explore the extent of the devastation
The journey in this documentary actually takes a distinctly personal turn the film-makers visit with parents James and Holly who are desperately addicted to meth, and whose four children speak frankly about the effect their parent's addiction has had on their upbringing.
420: The Documentary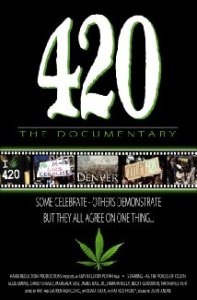 2013 Rated: Not Rated
3 ½ out of 5 Stars
This popular marijuana documentary features thousands of people who participate in peaceful protects and other pot-smoking '420' events. The film delves into the history behind the fame of the number 420 and also creates a strong contrast next to stories of college students, and others, who have been arrested, shot by police, and even murdered for mere possession of marijuana in America. 420: The Documentary was awarded Best Documentary Feature at the Awareness Film Festival 2013, and is a great film available on Hulu.
Off Label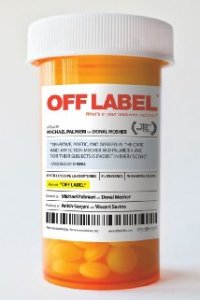 2012 Rated: Not Rated
3 out of 5 Stars
This documentary is a different kind of journey through medicalized America, examining the pervasiveness of pharmaceutical drugs through the lives of 8 very unique characters. Off Label has been described by Hulu as a probing expose of an over-medicated and misdiagnosed America, and although it is not primarily focused on the concept of addiction, it does highlighting 8 emotionally charged stories around different aspects of Americas dependence on pharmaceutical corporations, and devastating effects these drugs have on the lives of those taking or even testing these medications.
Drugs Inc.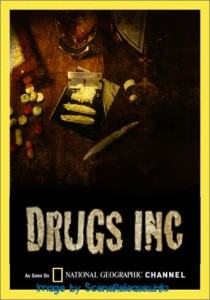 Rated: Not Rated
4 out of 5 Stars
The documentary Drugs, Inc. is a well-known series by National Geographic available on Hulu that investigates the multi-billion-dollar industry credited with fueling crime and violence like no other substance on the planet, drugs are the life-blood of the corrupt and the underground empires of the world.
This market turns criminal cartel leaders into billionaires; these illicit drug empires provided the vast majority of the essential income to hundreds of thousands of poor workers across the globe. While some users sacrifice their lives to an addiction they can't escape, others find drugs to be their only saving grace from physical or emotional pain they would deem as otherwise impossible to overcome.
Cocaine Unwrapped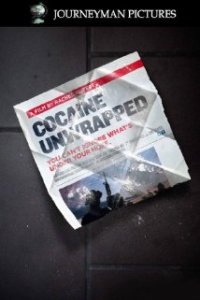 2011 Rated: Not Rated
3 ½ out of 5 Stars
Cocaine Unwrapped is an extensive and intrusive film moving from country to country in South America, as well as reporting from across the front-line and interviewing top-level international politicians. This documentary makes connections between recreational use of cocaine and the global realities of the dirty supply chain the feeds the growing demand. Cocaine Unwrapped exposes the human cost of one of the most popular drugs on the London streets.
Behind the Orange Curtain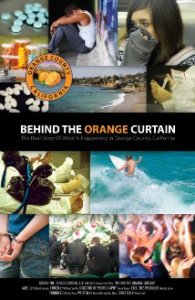 2012 Rated: Not Rated
3 ½ out of 5 Stars
This heart-wrenching documentary entitled Behind the Orange Curtain takes a deep and personal look at the growing teenage drug abuse problem in one of the most affluent counties in the country- Orange County, California. This film takes a look at the dangerous life behind the scenes of what is described as being a paradise on the surface, and how young and privileged teenagers are dying of overdoses in record numbers in Orange County.
With various interviews from families and friends, this documentary looks into the lives of several young drug users and how the tragedies of their experiences have affected their families and loved ones.
Many of these documentaries have been designed to shed a brighter and more exclusive light onto even the darkest and more drastic areas of drug addiction, to teach the world how the disease of addiction spreads to any cultural, financial, or social class. These documentaries show the plague of illegal and prescription drugs as they touch and corrupt over generations, and Hulu gives the viewer a chance to directly stream and experience these powerful stories. Films like these help with recovery by educating those who may need help, or have loved ones who need help about the realities and horrors they face, and frequently provide information for getting help for addiction treatment. If you or someone you love is struggling with substance abuse or addiction, please call toll-free 1-800-951-6135