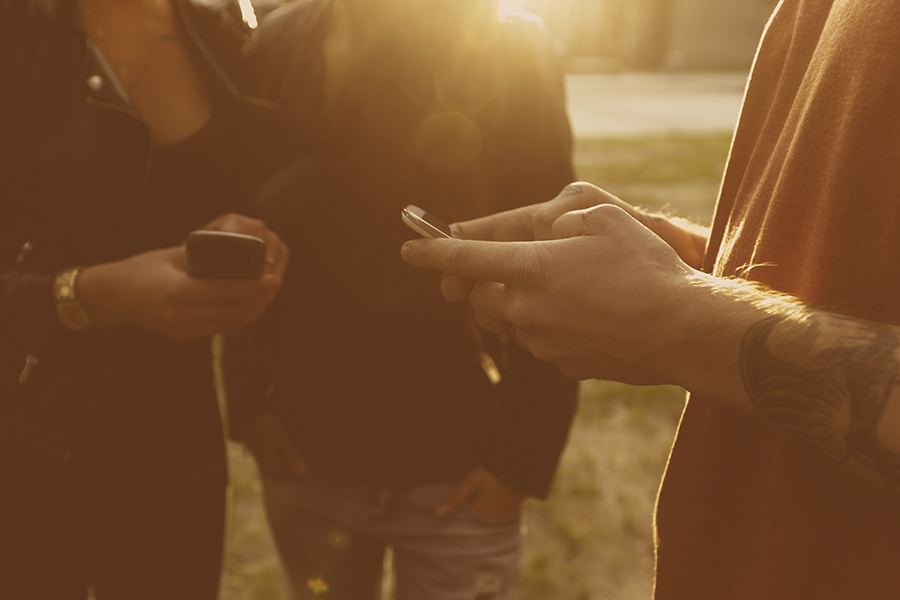 Author: Justin Mckibben
In case you were still skeptical, social media has become a significant element of our society… definitely. We have evolved into a culture that circulates information and cultivates emotional and ethical responses based on the shares, likes and comments associated with our tweets, posts and pics. Social media has been credited with being both helpful and detrimental to depression depending on the context, and now there is another aspect of mental health that some suspect is being threatened by our threads.
A new study is suggesting that observing violent news events via social media can actually cause people to experience symptoms similar to post-traumatic stress disorder (PTSD).
How much of an impact can our videos have, and could this be the beginning of a whole new brand of stress and trauma diagnosis?
Sharing Our Stress
Dr. Pam Ramsden from the Faculty of Social Sciences, University of Bradford presented this concept back on Thursday May 7th 2015 at the Annual Conference of the British Psychology Society being held in Liverpool. Here Dr. Ramsden explained:
"The negative effects of exposure to other people's suffering have long been recognized in roles such as professional healthcare workers. Various studies have documented the negative psychological reactions following indirect exposure to traumatized people called vicarious traumatization."
This refers to incidences where individuals in several fields including healthcare professionals experienced trauma through others and ultimately were affected by that shared experience. Someone reliving their trauma and expressing it to another person can take a toll on that person. Hearing the grotesque and gruesome details can create a kind of second-hand shock and stress. Ramsden went on to say,
"Social media has enabled violent stories and graphic images to be watched by the public in unedited horrific detail. Watching these events and feeling the anguish of those directly experiencing them may impact on our daily lives. In this study we wanted to see if people would experience longer lasting effects such as stress and anxiety, and in some cases post-traumatic stress disorders from viewing these images."
So when we see something brutal or violent happen online through videos, images and dialog we can still feel that impact, even though some have suggested we become disconnected from the images and words on the screen and dehumanize the victims, it appears this is not always the case.
Assessing the Trauma
189 participants around the age of 37 years old with an almost even equal number of men and women completed a few tests for trauma including:
Clinical assessments for PTSD
A personality questionnaire
A vicarious trauma assessment
A questionnaire concerning different violent news events on social media or the internet
The violent events used for this test included the 9/11 Twin Tower attacks, school shootings and suicide bombings. The details of the examination indicated:
22% of participants were significantly affected by the media events
1/4 of those who viewed the intense internet images scored high on clinical measures of PTSD
The fact that these individuals scored high on clinical measures of PTSD was a very concerning development considering that they experienced this level of stress despite:
They did not have previous trauma
They were not present at the traumatic events
They had only watched them via social media
There was also an increased risk for those with outgoing, extroverted personalities. So those social butterflies that are more likely to share and comment were also those that could be more sensitive to the effects of being exposed to violent and graphic material on social media.
So by exposing ourselves to such extreme and foul content we are increasing the risks of PTSD, and possibly even creating a whole new brand of it. Extensive research into the trend of internet addiction and some kind of dependence on social media has already begun, as debates continue on the influence social media makes on depression.
So is it safe to assume that with all the sway social media has over us that we should be careful of all the distasteful and uncensored stories and depictions we take in?
Are we as a society overloading ourselves online with images and audio that intoxicate our anxiety and compound with our already rattled reasoning to create new levels of trauma?
What new methods of diagnosis and treatment could come from PTSD inspired by social media?
For now we should remember that the impressions these sites have are real for some people. Some have been oppressed by these unstable emotional ties to their online lives, while others have been liberated by the sense of connection. Whatever way you believe, your social media can change your mind if you let it.
An issue like PTSD is nothing to take likely, and mental health has a serious impact on the quality of life and possibility of recovery for anyone struggling with substance abuse issues. If you or someone you love is struggling, please call toll-free 1-800-951-6135