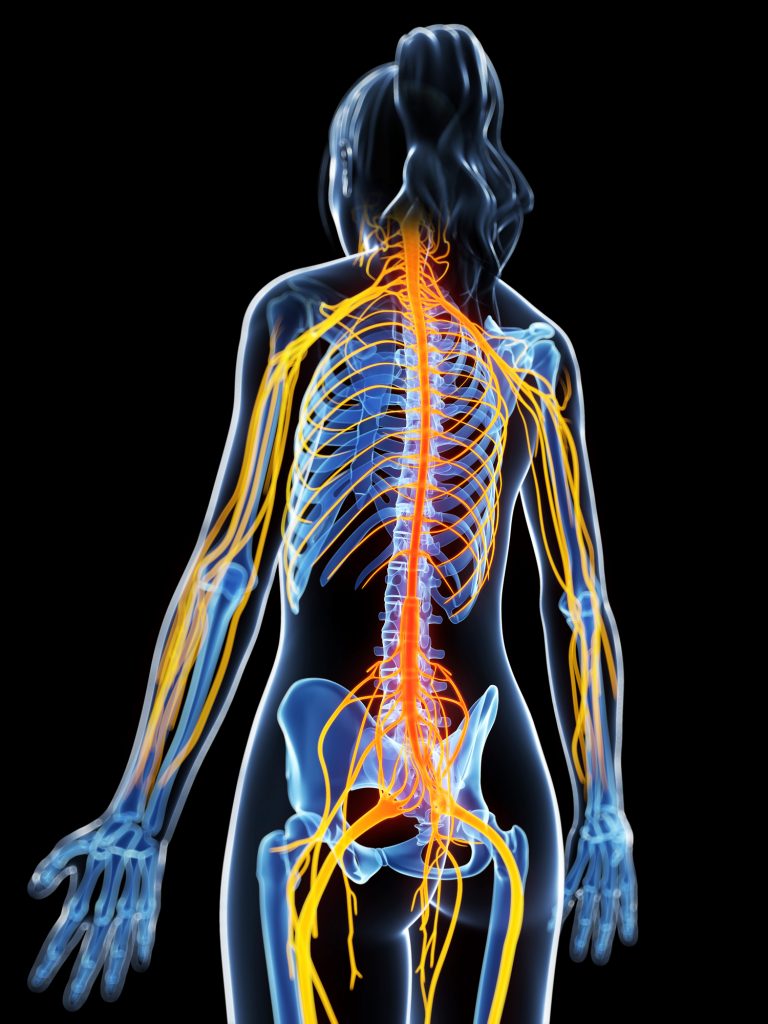 Author: Shernide Delva
Pain management devices can drastically reduce, or eliminate, the need for opioid pain medication, according to a recent report.  Could this be the shift we've been looking for?
I'll be honest.
The first time I heard about pain management devices is when I skimmed through my Facebook and saw a fundraising campaign regarding a product claiming to help women with extremely painful menstrual cramps. It was touted as "The off Switch for Menstrual Pain" and claimed to be "the new solution for instant pain relief from your period – no more pills, no more nonsense."
When I read the description of the product, I was intrigued by the idea. I figured it was a better alternative to me taking half a bottle of ibuprofen every month. Clearly, I was not the only intrigued person. The product has fundraised over 1.7 million dollars, raising 1339% of their target goal. Wow.
But how exactly do these pain management devices work?
Looking deeper into it, it turns out that menstrual pain device is basically a fancy version of a TENS device. TENS stands for Transcutaneous Electrical Nerve Stimulation. TENS machines operate by sending stimulating pulses across the surface of the skin and along the nerve strands. These pulses prevent pain signals from reaching the brain.
Every pain management device works in a slightly different way. Essentially, these pain management devices send small currents through the spinal cord where the pain is signaled.  Scientists believe these electrical currents interrupt pain signals sent to the brain. The fancy name for this is neuromodulation or neurostimulation.
These devices may work due to The Gate Control Theory.
The reality is that scientists are not completely sure how these devices work, but one theory is The Gate Control Theory. The Gate Control Theory is a theory that states that through closing the "gates" to painful input, you prevent pain sensations from traveling to the central nervous system. Large amounts of sensory information scramble the pain sensors we have and reduce our bodies ability to feel pain.
The device mentioned in the research regarding opioids is a device that is surgically implanted. While the results are promising, not everyone is comfortable with having a device surgically implanted in their body. Therefore, this solution is often seen as a last resort. This must change, according to Nagy Mekhail, a pain physician at the Cleveland Clinic.
Now, the medical community is looking to develop a device that provides the same sort of relief without the need for surgical implementation. One device developed is the Neuro-stim System Bridge which is placed behind a patient's ear and gives off electrical pulses to certain areas of the brain.
The device has been very effective for helping people overcome the pain of opioid withdrawals, and is now used in 30 states. Patients wear the device for the first five days after they stop using opioids; the toughest part of the opioid withdrawal process.
"This could be a game changer in terms of treatment of addiction," said Jeff Mathews, who runs the Union County Opiate Treatment Center in Indiana.
Still, not everyone is as excited.
Some are not quite convinced these devices will solve America's chronic pain problem. Edward Michna, a pain management specialist at Brigham and Women's Hospital in Boston, states more research is needed to understand their long-term effectiveness.
"Have I seen patients do well on it? Yes. But I've also seen patients lose the relief over time," he states.
However, despite the inconclusive research,  the potential for this to be an opioid alternative is a significant first step.
 "We need to stop thinking of pain control as just being about opioid medications," Michael Leong, a pain specialist at the Stanford University School of Medicine, told Technology Review.
More and more people are aware of the negative side effects of opioid painkillers. With that awareness comes more attention directed toward pain management devices without a risk of addiction.
 "People are afraid of opioids right now. There's a stigma. Patients don't want to be on opioids," Leong said.
—
We will have to keep an eye out and see if more non-surgical pain management products hit the market in the near future.
Pain management is a controversial topic. People have different pain tolerances and needs. However, there is a serious need to come up with non-addictive alternatives to opioid painkillers.
We are in the middle of an opioid epidemic. There need to be other options available. If you are currently struggling with substance abuse, please call now. We want to help.