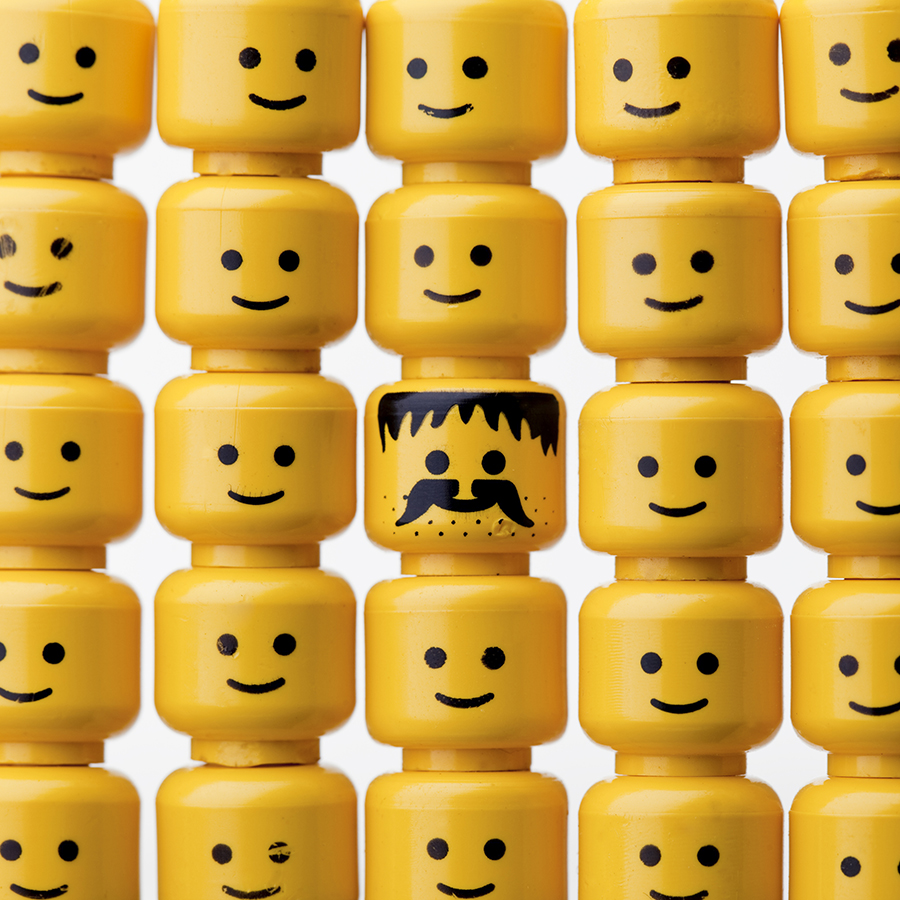 Author: Justin Mckibben
Knock knock… whose there? CRAZY NEWS STORIES! DUH! This week has its share of craziness going on, so today we will take a moment today to just give a nod to those out there mixing things up.
LEGO Nazi's
John Denno is a 16- year old from Liverpool who was assigned a school report on the Holocaust and the Nazi rise to power, and used an unorthodox method. The presentation was expected to be provided with visuals, but the young man feared his artistic talents would not make the grade, so instead the young man turned to another skill… LEGOs.
The young man used his LEGO collection to create a 3-dimensional depiction of Adolf Hitler's rise to power in 1933, all the way to the Allied liberation of the concentration camps in 1945 at the end of World War Two, with periodic displays of important points in time during this period. Since then his LEGO Hitler gallery has gone viral.
These intricate LEGO displays were based on several key events starting in February 1933 to April 1945. Denno even built LEGO versions of key historical individuals, including Adolf Hitler himself, and Josef Stalin. Denno said through the process he was shocked by what he learned,
"The biggest thing I realized… is just how long the persecution went on. From 1933, Jews slowly lost all their rights until they were being murdered in the thousands."
Denno's work has actually received a fair amount of praise by Jewish leaders such as Rabbi Abraham Cooper of the Simon Wiesenthal Center in Los Angeles, who stated he admired the work for being done with respect, but would not expect to see this as a headline in the next LEGO movie.
Denno thinks his project could help inform young people learning about the Holocaust and Second World War, and hopes it will help remind people of the injustice and horror.
"My project opens a small window on how the Nazi party did what they did, and, hopefully, it sparks interest for people to find out more themselves."
Needless to say, this guy got an 'A', and not just in my book.
Married with Kittens
Cats, and the love of cats in general seems to be a hot topic now-a-days. I personally know many young women who consider themselves as 'cat ladies' or kitten enthusiast, but 48 year old Barbarella Buchner has you all beat!
This woman actually just celebrated a 10-year anniversary after MARRYING her two pet cats as reported in a U.K. headline! According to Buchner the pets are two tabby brothers, Lugosi and Spider, who are now 15 years old.
Both Buchner claims to be the love of her life, but is quick to correct the initial news reports saying,
"It's 11 years this January, not 10."
January 9th,  2004 Buchner literally married her two cats! So yes ladies, this is an option!
Back in 2000 she had adopted the pair from a London animal shelter, and a mere four years later Buchner realized the kitties were her "soul mates" after a breakup with a long-term human companion. Buchner later ordered a marriage certificate from a website that facilitates interspecies nuptials.
Now living on the Spanish island of Lanzarote with her furry husbands — as well as another kitty named Ruby Akasha, Buchner is a web designer, photographer, musician and self-described "Mad Cat Lady" who is madly in love with her animals, and so far has lived happily ever after.
Getting 'Vanilla Wasted'
A young woman in New York was recently charged with drunk driving after she allegedly blew a .26 on a breathalyzer, but the crazy part is she told authorities she had been drinking vanilla extract before her arrest, not drunk driving. The woman is Carolyn Kesel, a 46 year old woman from Seneca Falls, New York who apparently got 'vanilla wasted' and subsequently arrested on January 5th after what police described as driving erratically around a Walmart parking lot in Mecedon.
According to reports Kesel told police she drank two hand-sized bottles of pure vanilla extract in Lyons, became lost and could not find her way out of the Walmart parking lot. Her blood alcohol level was .26, which is 3 times the legal limit to be behind the wheel.
The alcohol level on the vanilla extract was listed at 41%, right up there with vodka or gin. Chris Thomas, a drug counselor with the Wayne County Mental Health Department, says drinking pure vanilla extract is like drinking cough medicine, but due to its taste no one would be able to tell the difference.
Kesel was charged with Felony DWI and Felony Aggravated DWI, but this is not her first run in with the law for driving intoxicated. Back in 2006 she had been convicted of a DWI, and in light of this recent event she was remanded to the Wayne County Jail on $10,000 cash or $20,000 bond.
My Ex-Assasin-Girlfriend
We have all been there, right? We argue with our significant other, try to break things off, only to discover they are a trained assassin that takes down entire governments overnight… ok maybe not.
One NASCAR driver, famously known as "The Outlaw" among fans, testified recently that he believes his ex-girlfriend Patricia Driscoll is a trained assassin dispatched on covert missions. Kurt Busch said when questioned by his attorney,
"Everybody on the outside can tell me I'm crazy, but I lived on the inside and saw it firsthand," 
Busch said Driscoll repeatedly asserted her assassin status and claimed the work took her on missions across Central and South America and Africa. Busch even told a story about the couple being in El Paso, Texas, and how Driscoll left in camouflage gear, and came back covered in blood wearing a trench coat over an evening gown.
In an interview late Tuesday, Driscoll dismissed these implications as "ludicrous," saying he took it "straight from a fictional movie script" she has been working on for eight years that he has proofread for her. But apparently her boyfriend wasn't the only one she bragged to. Last month the personal assistant to Busch and Driscoll Michael Doncheff said Driscoll also asserted to him that she was a trained assassin for the U.S. government and once told him, "I take down foreign governments. I own Washington."
Neither Driscoll nor her attorney refuted the testimony during the hearing, coincidence… or cover-up?!
Later during a telephone interview, Driscoll dismissed Busch's assertions, claiming Busch assaulted her in his motorhome at Dover International Speedway, grabbing her by the throat and slamming her head into a wall; allegations which Busch and his attorneys have denied. This subject has warranted a completely separate criminal investigation.
I know one thing, if I believed my ex-girlfriend was a trained assassin working for the government to keep the world in check, I am definitely not putting my hands on her while trapped in a motorhome! Bad move Busch.
If you have a crazy story of your own, it's OK, so many of us do. However when life becomes one big blur of insanity, it may be time to consider another way, and for those struggling with drugs and alcohol, we are here to help. If you or someone you love is struggling with substance abuse or addiction, please call toll-free 1-800-951-6135