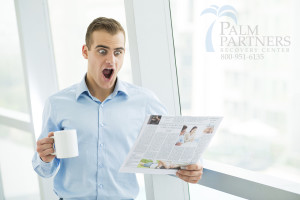 It's Friday and that means your next edition of Crazy News Stories of the Week is here! Enjoy!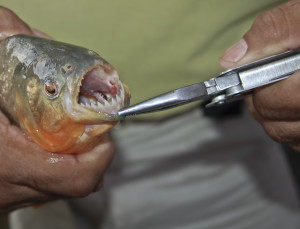 Testicle-eating Fish Found in Florida's Sun Coast
A fisherman in Florida's Gulf side made quite the surprise catch; he recently caught a pacu, a fish that's closely related to the piranha and that has a very unsettling.
Rigby was fishing Phillippi Creek with a shrimp when his line took off. After a long fight, he was able to bring the fish aboard the boat. "I got out my fish ID chart and go through all of the species. I can't see anything that looks like the species."
After snapping a photo of his catch, he released it back into the water.
After consulting Mote Marine Laboratory & Aquarium, the fish was quickly identify as a pacu, a freshwater species native to South America.
"I'm looking at all of the teeth, saying this thing can do some serious damage to another fish or something."
Well, that "something" will make men everywhere cringe at this thought: "I found out it has a reputation for going after men's testicles [and] I was just worried about it biting my finger."
That reputation has been investigated for years, even by Animal Planet's extreme angler Jeremy Wade, the host of the hit show River Monsters.
Yet, there have never been any confirmed cases of the pacu's unusual appetite.
Mr. Rigby says next time that he'd keep it if caught again. "It was quite an adventure; pretty cool to catch and it's out there somewhere still looking for lunch."
The mystery remains: how did this flesh-eating fish end up in Sun Coast waters? Most likely, it was someone's pet at one time that outgrew its aquarium and was released into local waters. Scary.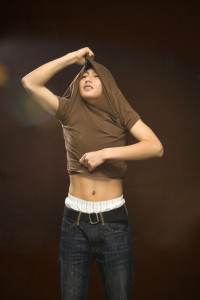 Ocala Police Become Fashionistas
The city of Ocala has finally made it happen: they've passed an ordinance that allows city police to also play the role of fashion police and bust you for the crime of wearing baggy pants on their property.
The Ocala City Council voted 4-0 to pass an ordinance that prohibits anyone on city property from wearing their pants two inches – or further – below their natural waist and that exposes their underwear or bare buttocks. If caught, the offender faces up to a $500 fine and six months in jail.
City Attorney Patrick Gilligan said, "We are not looking to charge people. If they don't comply, I think the chief will tell police officers to take your phone out and take a picture."
He suggests that the judge can make a decision from looking at the picture. The offense would be a second-degree misdemeanor.
"If it's a close call, they get acquitted," Gilligan said.
Gilligan said the city of Ocala has the right to make sure people are not naked and believes that same goes for people who wear sagging pants.
When asked what would happen if someone goes to a park or swimming pool in a bathing suit that may be as revealing, Gilligan said, "If that becomes a problem, we will start dealing with that. Right now, it's pants on men or women."
Pro Surfer Arrested for Attempted Murder of Elderly Woman
Jill Hansen, a professional surfer and model with her own line of swimsuits, is now in police custody in Hawaii after being charged with attempted murder for allegedly ramming her car into a 73-year-old Hawaiian woman.
Hansen, 30, is being held on $1 million bail.
The victim, Elizabeth Conklin, told ABC News, "I parked in my normal parking place, and I got out and all of a sudden I woke up in an ambulance."
Apparently, Hansen waited until Ms. Conklin got out of her car in the parking lot of the Diamond Head apartments in Waikiki before driving into her. A bystander witnessed this first part of the attack and bashed in Hansen's rear window to prevent her from striking Conklin again, according to the police report.
Hansen had reversed her vehicle after the initial strike in an attempt to hit Conklin again; the victim was at this point already lying on the parking garage floor from the first attack.
Hansen fled the scene but was soon tracked down by police. Investigators have not released a possible motive.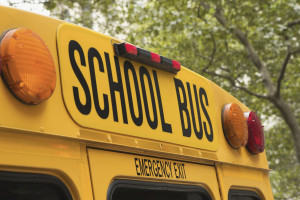 Juvenile Joy Rider Strikes Again
Last month, 12-year-old Michael Propst allegedly went for a joy ride after stealing a school bus. He was given the equivalent of a slap on the wrist – authorities had ordered him held by the Department of Juvenile Justice for 21 days – and everyone in the county of Franklin thought it was just kind of funny.
However, Propst is in the news again for doing the same thing, the very next day following his release from the Department of Juvenile Justice. "He was released from custody Tuesday and stole another bus," Bay District School Security Chief Mike Jones said.
"[Police] said, 'Mike, we got another bus missing.' I said, 'Please tell me it's not the little boy again.' That's exactly who it was."
After receiving multiple calls regarding an erratic school bus driver, Franklin County Deputies pulled over the bus and found Propst behind the wheel. Jones said, "He told him that somebody had loaned him the bus or gave him the bus. That was the story last time. One of my friends gave me the bus. Twelve years old, it's hard to believe. He was in trouble last time, but he's in serious trouble this time."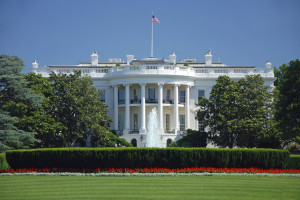 Americans are the Worstttt When it Comes to Geography
Justin Gray, who works for Channel 9 and is a resident of Washington D.C. – our nation's capital – found out that, unfortunately, not everyone knows this bit of American history and culture.
Gray was flying out of Orlando International Airport when a TSA agent stopped him, saying that his District of Columbia driver's license wasn't a valid form of identification. Gray pointed out that his license was, in fact, legal and up-to-date, but the TSA agent didn't seem to know what the District of Columbia was when Gray arrived at the security checkpoint. LOL. SMH.
When Gray handed the agent his driver's license, the agent said he didn't recognize the license and demanded to see Gray's passport.
Gray told the agent he wasn't carrying his passport and asked why he needed it. Gray also then agent the TSA agent if he knew what the District of Columbia is, and after a brief conversation, realized that the agent has no idea.
After getting through security despite having an "invalid" ID, Gray made a complaint with a TSA supervisor.
The TSA certainly has a its share of critics but they point to the incident with Gray as an indication of much bigger problems than TSA agents not knowing their geography.
"They simply have not been either applying or maintaining standards for good personnel," said Douglas Kidd, with the National Association of Airline Passengers.
A spokesman for the TSA said, "Officers are trained to identify fraudulent documents, which can potentially deter and detect individuals attempting to circumvent this layer of security."
"It makes you wonder what's going on with their training and their policies," said Kidd.
A TSA spokesman contacted Gray to confirm that a D.C. ID is in fact a valid form of identification and that all of Orlando TSA agents are now being shown copies of the District of Columbia's driver's license.
These are just some of the Crazy News Stories of the Week that really happen in our country. But, you know what's not crazy? Someone who might be acting out in their active addiction or substance abuse. They might seem crazy but it's really a result of their disease. If you suspect that your loved one is struggling in this way, there is hope. Our Addiction Specialists can answer your questions and share resources with you around the clock. Please don't hesitate to call us toll-free at 1-800-951-6135.