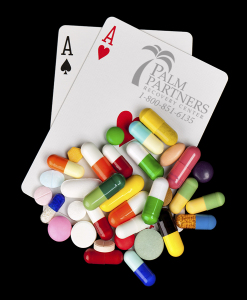 By Cheryl Steinberg
According to a new study, abnormal behaviors such as pathological gambling, sex addiction, and compulsive shopping are linked to the use of certain drugs commonly used to treat Parkinson's disease. These behaviors are labeled 'abnormal' because they were not present in the patient prior to the use of such medications.
"In our view, these medications should be used less frequently and with great caution, paying close attention to possible untoward effects on behavior and impulse control," said Dr. Howard D. Weiss of Sinai Hospital of Baltimore and Dr. Gregory M. Pontone of Johns Hopkins University School of Medicine in Baltimore, Maryland, writing in an editorial about the new study.
The Study's Findings
In people with Parkinson's disease, over time, the brain cells that make dopamine die off. Dopamine is a neurotransmitter in the brain that helps regulate movement, emotions and experiencing pleasure. Dopamine receptor agonists are drugs that mimic the function of the neurotransmitter.
Researchers examined 1,580 reports of people in the United States and 21 other countries experiencing compulsive gambling, hypersexuality (sex addiction), compulsive shopping or other abnormal and extreme behavioral shifts after taking medication between 2003 and 2012. Of these, they found that 710 reported such changes and involved taking drugs called dopamine receptor agonists, which are used to treat Parkinson's disease, while the remaining 870 cases involved people who were taking all of the other types of drugs combined.
Study author Thomas J. Moore, a senior scientist at the Institute for Safe Medication Practices in Alexandria, Virginia said doctors and caregivers of Parkinson's patients "need to be on the lookout for this kind of behavior" and understand it may be linked to the use of medication. The importance of new findings is that they inform warnings about the potential side effects of those drugs so that prescribing doctors are aware of them and can then make their patients aware of them, too.
What It Means for Treating Addiction
The findings are important for two reasons: one, they reveal risky side effects of which both doctor and patient should be aware so that they can make an informed decision about whether or not to take the meds and two, they give researchers a better understanding of how abnormal behaviors develop in general, and how such behaviors may be related to the brain receptor that is targeted by the drug.
But also, it shows promise of insight into the disease of addiction, which could lead to more effective ways of treating it. So…drugs that cause behavioral addictions: can they teach us about addiction?
It's only recently that doctors started seeing a link between the use of these kinds ofdrugs and the occurrence of impulse control disorders, such as pathological gambling, hypersexuality and uncontrollable spending
That is, this new research might help researchers to better understand how abnormal behaviors, such as behavioral addictions, develop and how they may be related to the brain's D3 receptor. The D3 receptor has also been investigated as a possible target for treatments for people with addictions, the researchers wrote in the study.
Behavioral addictions are just as damaging to one's health, social relationships, and career. If you struggle with a gambling addition, sex addiction, shopping addiction, or else a substance abuse disorder call toll-free 1-800-951-6135 to speak directly with an Addiction Specialist. We are available around the clock to answer your questions.