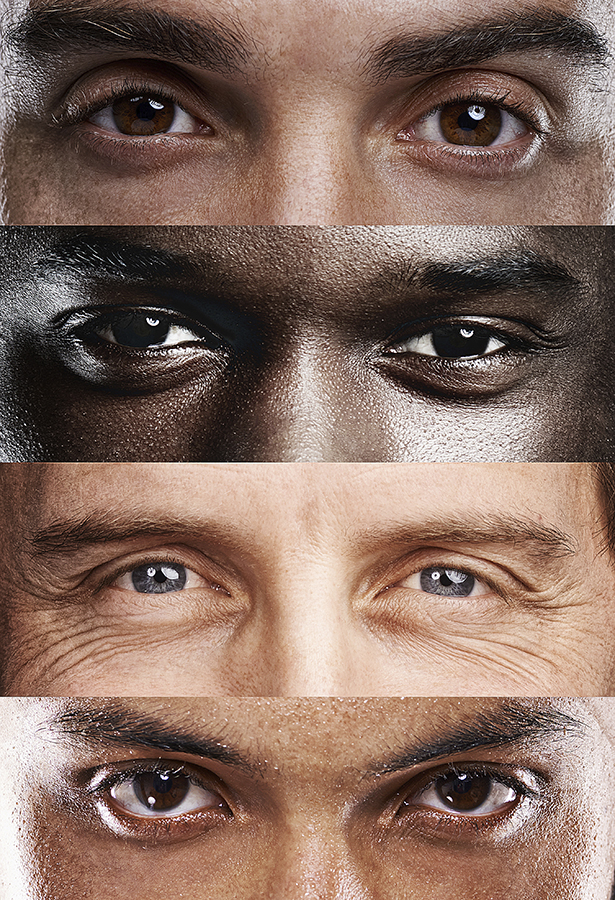 Author: Justin Mckibben
Have you ever felt high just by staring into someone's eyes?
Well then you have probably been in love, at least once. Sounds like part of a sonnet or something, but maybe it's more than a weakness for the hopeless romantic like myself. Maybe you really can catch a buzz off of someone else's iris.
Apparently new experiments are claiming that staring intensely into a pair of eyes for a prolonged period of time can actually make people enter into an altered state of consciousness. LSD who?
Staring at Yourself
This isn't the first time vision researcher Giovanni Caputo from the University of Urbino in Italy has studied the staring contest. In fact a few years ago he recruited 50 volunteers, asking each of them to gaze upon their reflections in a mirror for 10 minutes in a dimly lit room.
What is intriguing is that many of them attested to experiencing something trippy in less than 1 minute! Now that is a quick buzz.
Participants stated:
Their faces began to warp and change, taking on the appearance of:
Animals
Monsters
Deceased family members
This is a phenomenon that has been dubbed the "strange-face illusion."
Now it appears these bizarre effects can become even more dramatic when we stare into another person instead of a mirror.
Staring Contest Study
So how is it we can experience this crazy trip from looking at someone's eyes? I mean some people are taught it's respectful to look someone in the eye as a kid, so how is it all the sudden we can do that and hallucinate?
This time around Caputo recruited 40 young adults and sorted them into pairs:
Each pair then sat in chairs in a dimly lit room
Participants were positioned 3.3 feet (1 meter) apart
Half of the pairs sat opposite one another, staring at each other's neutral expressions
Half of the pairs sat back-to-back, staring at the wall
Lighting in the room was set so participants could pick up fine facial features, but color perception was diminished. Just for extra measure the participants, were told the study involved a meditative experience. So they were not informed of the nature of the study to assure any effects were not the result of them trying to meet any expectation.
After 10 minutes, participants then filled in questionnaires about their experiences in the room.
According to the British Psychological Society those in the group that faced one another described some very intruiging effects compared to the control group, including:
Higher levels of attenuated color intensity
Noises seeming louder than they should
Time seemed to slow down
They felt spaced out
Almost 90% of them said their partner's face appeared deformed
75% saw monstrous beings
15% even saw traits of a relative's face
Caputo says these descriptions indicate symptoms of dissociation, a term used to describe a departure from one's connection with reality. Interestingly, he found that these symptoms correlated with facial deformity, but not the appearance of strange faces.
Caputo's hypothesis was that "strange-face apparitions" could be a consequence of snapping back to "reality" after entering a dissociative state brought about by the lack of sensory stimulation.
So far what we know of a reaction called Troxler fading is that when staring at a central point for a prolonged period, features in the periphery begin to gradually disappear. However, this must be different because if this were happening then we would expect facial features to gradually vanish, not transform.
So far Caputo is the first to admit that his work is still in its infancy, and there is so much more about this amazing phenomenon that needs to be explored, but it would be interesting to find out what creates this crazy reaction.
Now you might not be able to try this at home, because the dimly lit room is expected to have something to do with it, but give it a shot. Be warned, you might never look at someone the same again. Side-effects may include scary-monster-face, or even catching a case of the feels. Good luck. If you or someone you love is struggling with substance abuse or addiction, please call toll-free 1-800-951-6135