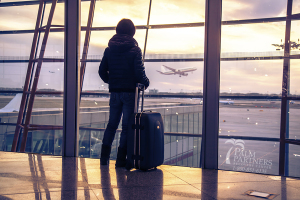 Author: Justin Mckibben
Why Should I Go to an Out of State Rehab: Looking for Change
Many people will tell you that going to an out of state rehab is one of the best options available to an addict or alcoholic who is trying to take whatever steps possible to get clean and stay sober. It is true there are many benefits that come from going to an out of state rehab, and sometimes that is the only option for people who live in areas with less opportunities to get professional help for substance abuse or addiction.
I will say before getting too far into my opinions, that it was made clear to me that you can truly get clean and sober anywhere. I honestly believe that if you do everything in your power to make the most out of whatever resources you have, than it is possible. However, I believe I definitely got a more fulfilling experience from going to an out of state rehab. Not just because leaving the environment I used in was a good idea for me, but because the recovery community of the out of state rehab I went to was amazing.
In this article I will talk about a few reasons why going to an out of state rehab is a great way to start your journey toward changing your life, and why a Florida rehab facility was so great for me.
Why Should I Go to an Out of State Rehab: PEOPLE
When going to rehab and trying to recover from the disease of addiction, we are often told that we need to change a few things. One of those being the people we surround ourselves and associate with. This is definitely not always an easy thing to accomplish, because so many of us develop vast personal networks of people we use drug or drink with, buy drugs from, or just generally get into our old patterns of bad behavior with.
Going to an out of state rehab can make this a lot simpler because it gives us a chance to remove ourselves from our destructive situations and relationships. An out of state rehab takes us out of our close circle of associates and helps us to develop our social and personal skills with a new group of people different and similar, who are often in the same stages of change as we are.
Florida rehab is great for this because the recovery community, especially in south Florida, is very diverse and very prosperous. Going to an out of state rehab allowed me to meet people who were just like me from all over the country, and taught me about recovery in all walks of life.
Why Should I Go to an Out of State Rehab: PLACES
One thing I was very fortunate to experience by going to an out of state rehab was the ability to be as far away as possible from my old stomping grounds while transitioning into a clean and sober life-style. While I am not a person who typically believes in the term 'triggers' I do understand how some people may feel trapped in or reminiscent of the places they have used or drank in for years at a time.
Escaping the environment I was drinking and using in was a gift to my recovery, because it took me to an out of state rehab where I was in a safe and nurturing atmosphere where my sobriety was not threatened by outside influences, and where I had no old associations with using. I committed myself to seeing it through, and with the help of a Florida rehab center I did.
The Florida rehab facility I went to was Palm Partners, and it was an experience like I never expected out of state rehab to be. What I was taught and shown in treatment was nothing like I would have guessed, and it ushered my into this thriving community in south Florida of clean and sober people who were active and inspiring. The community and the area are beautiful and to me it was like a resort I never had to leave, and so far I'm still here.
Why Should I Go to an Out of State Rehab: THINGS
The things we do and the things we surround ourselves with have a great influence on the way our lives unfold. Often times we get so used to the things we do being contingent on the places we live that we don't see another way to get by in our home states. Sometimes we tell ourselves the only thing we can do in our state is use drugs or drink.
Going to an out of state rehab can definitely help us to escape what seems like routine, and is a good way to get away from those other objects or attractions that draw us back into old patterns. Some things follow us everywhere. Drugs and alcohol exist in every state. But to put yourself in a better position to experience new things without having those old things at the forefront is more constructive from recovery.
Florida rehab puts most people from out of state in a position to see and try things that are unique to the area. Out of state rehab also put me in an area where there were different employment options that were new and exciting opportunities, and helped me pursue things I am passionate about. Going to an out of state rehab eventually helped me grow up. And the thing that most influenced my recovery was again the atmosphere of recovery after attending out of state rehab, thanks to the meetings and fellowship in the area.
Going to an out of state rehab is great for changing people, places, and things to put yourself at an advantage. Florida rehab changed a lot for me, being an alcoholic and drug addict from Ohio who had never left the state. The Palm Partners treatment center in south Florida I attended was a game changer, putting me in a position to make change for life. If you or someone you love is struggling with substance abuse or addiction, please call toll-free 1-800-951-6135