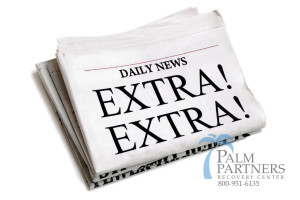 A New Jersey teenager who sued her parents for financial support after leaving home has lost the first round of her lawsuit. 18-year-old Rachel Canning sought after $650 in weekly child support from her parents, a deposit for her future college tuition, the payment of the rest of her tuition at her private high school and her lawyers' charges.
On Tuesday at a family court hearing Miss Canning was told that her parents wouldn't have to pay child support or her legal fees. The school has put aside its fees until the case is settled. Judge Peter Bogaard cautioned that her suit could lead to a "slippery slope", inquiring: "Are we going to open the gates for 12-year-olds to sue for an Xbox? For 13-year-olds to sue for an iPhone?" Rachel Canning claims that her parents threw her out in November of 2013 when she turned 18-years-old because they didn't approve of her boyfriend. She said that they declined to pay for her higher education, even after she received acceptance letters from numerous universities. In court paperwork, she alleged her parents were abusive and contributed to an eating disorder and pressed her to get a basketball scholarship.
The Cannings, who also have two other daughters, said they helped her through her eating disorder and funded for a private school where she would play a lesser amount of basketball than at a state-run school. Retired Lincoln Park police chief Sean Canning and his wife, Elizabeth, said their daughter willingly left home because she did not want to follow practical household rules, such as doing chores, being courteous, keeping a curfew and terminating a relationship with a boyfriend whom they consider to be a negative influence. Rachel is requesting to be confirmed non-emancipated from her parents and as a result reliant on on her parents support.
Mr Canning told the Daily Record New Jersey newspaper before the hearing that"We love our child and miss her. It's killing me and my wife. We have a child we want home. We're not draconian and now we're getting hauled into court. She's demanding that we pay her bills but she doesn't want to live at home and she's saying: 'I don't want to live under your rules.'"
Rachel Canning has been living with the family of her best friend Jaime Inglesino and apparently wants to study biomedical engineering at the University of Vermont. This University is thought to have offered her a scholarship worth $20,000. She is still seeking a ruling to say that she is non-emancipated from her parents and that they consequently are obligated to provide her with financial care. The case will resume in court on April 22nd.
In my opinion, this girl just seems spoiled and like she thinks she is entitled. Child protective services had even done an investigation on the girl and her parents and determined that everything was fine. I think this is a young girls way to not follow her parents rules but still get them to pay for her lifestyle and everything that comes along with it. I hope the judge rules in favor of the parents and doesn't require them to pay for this girl to live. If she is adult enough to go through with suing her parents, she should be able to get a job and take care of herself. If you or a loved one are struggling with substance abuse or addiction, please call toll free 1-800-951-6135.
Source:
http://www.independent.co.uk/news/world/americas/new-jersey-judge-rules-against-teenager-rachel-canning-suing-for-college-tuition-9170615.html