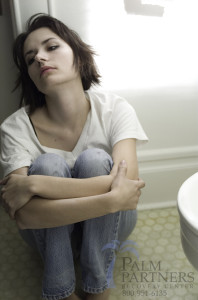 Opana abuse is a behavior described as taking more of your Opana prescription than you were instructed to take by your physician. More obviously, Opana abuse is the buying of the prescription painkiller off of others also called "on the street." In either case, Opana abuse is further described as altering the method of how you take it. So, for example, people who abuse their Opana prescription might crush up the pills in order to snort them, a method called insufflation, or they might inject the drug into their veins, known as IV use, after preparing their Opana pills in a liquid solution.
Long Term Effects of Opana Abuse: Physical Dependence
An effect of long-term Opana abuse is being physically dependent, which means that, when you try to stop or run out of your Opana pills, you become physically ill as well as experience extreme mental distress, such as depression and severe anxiety. If you are on pain management for an ongoing medical issue and have been taking Opana for a long period of time, you will develop what is called dependence on it, which is a physical and psychological need for Opana in order to even function properly. Physical dependence is a separate yet overlapping medical condition and it's a difficult situation to deal with if you don't have support from medical sources, such as a detox program.
Long Term Effects of Opana Abuse: Drug Tolerance
Because Opana is a physically addictive substance, meaning that your body and brain become dependent on it, the longer you take it, the more likely you are to build tolerance to it. Building a tolerance to a drug means that your body will need increasingly higher amounts of it as time goes by in order to get the same effect as you did when you first started taking it. Therefore, one of the long term effects of Opana abuse is tolerance and this is significant because tolerance and increasing your Opana intake can lead to many other, serious health and social problems.
Long Term Effects of Opana Abuse: Respiratory Depression and Distress
One of the more serious long term effects of Opana abuse is respiratory distress, which is the slowing and stopping of the breath. This is the main mechanism behind fatal overdose when it comes to the use and abuse of painkillers such as Opana. Besides blocking pain signals to the brain, narcotic painkillers like Opana also have the effect of suppressing central nervous system functions, such as breathing. And, again, this respiratory failure is a result of the tolerance you have developed because, as you take the drug for a long period of time and increasingly take higher doses of it, you are putting yourself at a higher risk of stopping breathing altogether. Respiratory distress is marked by such symptoms as difficulty breathing, feeling lightheaded and dizzy (from lack of oxygen), overdose and even death.
Long Term Effects of Opana Abuse: Increased Physical Illness And Risk Of Death
Other serious long term effects of Opana abuse include putting yourself at an increased risk for physical trauma as a result of accidents and falls while under the influence of Opana, mental illness and fatal overdose as is tragically the case with Opana abuse. Depending on how you take the drug, you are also at higher risk of certain diseases and viruses, including Hepatitis C, HIV, and AIDS.
Long Term Effects of Opana Abuse: Social Consequences
Opana abuse also affects your relationships with your loved ones and can lead to job loss, financial problems, and even legal problems. Many times, people who are abusing Opana or other drugs result to illegal activities in order to continue to support their drug habit. It might be hard to imagine but, as you begin to suffer the negative consequences of your Opana abuse, you will find that the increasing desperation you experience will lead to do behave in ways that you never thought possible before.
If you are on long-term pain management and prescribed Opana or other narcotic painkillers and you want to find another way to treat your pain – without the use of powerful narcotics and you fear the withdrawal syndrome, there are specialized programs, such as the one here at Palm Partners, available to help you detox with dignity and while remaining comfortable. If you have a loved one that you suspect is abusing Opana or other opiates, we can also help. Give us a call toll-free at 1-800-951-6135 to speak directly with an Addiction Specialist who can answer your questions. We are available around the clock.