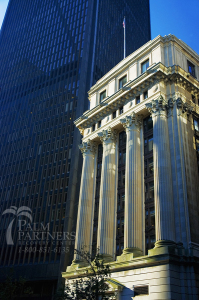 Author: Justin Mckibben
Massachusetts Governor Deval Patrick and his administration officials announced last month that the Massachusetts Department of Public Health has been awarded a 2 year $400,000 federal grant to help combat prescription drug abuse. Governor Patrick had already declared opioid abuse a public health emergency earlier this year, and he stated that the approved grant would be utilized to help improve the state's Prescription Drug Monitoring Program (PMP), which tracks the prescribing and dispensing of certain scheduled prescriptions drugs by Massachusetts pharmacies.
Planning for Prescription Drug Programs
In June of this year Governor Patrick arranged a meeting of the New England governors at Brandeis University to discuss a regional response to the growing opioid epidemic, which resulted in arrangements to explore cross-border Prescription Drug Monitoring Program data collecting and comparing along with registration to help prevent prescription misuse and abuse across the entire region.
This two-year U.S. Department of Justice grant will allow the state to offer training to health care providers using the system. It will also help fund training for law enforcement officials on the "behavioral aspects of prescription drug abuse" and other education and outreach initiatives gear toward education and community outreach to help address prescription drug abuse on the home front.
Statements of State Officials
Public health commissioner Cheryl Bartlett and other state officials said that monitoring and regulating the distribution of prescription narcotic medications is an essential part of addressing the current drug epidemic. U.S. Sen. Edward Markey said in a prepared statement,
"This important (Department of Justice) grant will help increase training for Massachusetts officials using the monitoring program in recognizing the signs of addiction and providing appropriate referrals to treatment, which is key to breaking the cycle of abuse and addiction,"
Congressman Stephen F. Lynch also commented on the new efforts being made to effectively address the growing concern in Massachusetts.
"Investing in training for prescribers and law enforcement is a critical step in combating the opioid addiction crisis. I thank the Patrick Administration and the U.S. Department of Justice for their continued commitment to addressing this epidemic. Families across Massachusetts and throughout the country are facing the devastating loss of loved ones to drug addiction. We must do everything we can to provide adequate resources for law enforcement, health care providers, and our communities in order to end the opioid addiction crisis. I continue to support maximum funding for the Hal Rogers Prescription Drug Monitoring Program as it provides important tools for states to collect data and monitor highly abused medications."
The Specifics
With this new grant, the state has a few specific plans they would like to put into action. A few important pieces of the plan that the grant will assist them in facilitating include:
Expanding the state's PMP training program for law enforcement, regulatory agency and prosecutorial personnel. The training program promotes greater understanding of the behavioral aspects of prescription drug abuse and how to provide referrals to substance abuse treatment programs, including development of drug diversion investigation case studies with technology assisted class participation.
Develop web-based and other training curricula for health care providers and their delegates on how to best utilize the PMP and incorporate patient prescription records into clinical decisions.
Enhance education and outreach initiatives to support community-wide public health and safety efforts. This includes creating provider-based "how to" videos, pamphlets, quick reference guides, as well as tool-kits to help communities understand the effectiveness of their PMP-based programs.
The Fiscal Year 2015 budget for Massachusetts also invests in a number of recommendations made by Governor Patrick's Opioid Task Force, including
$10 million trust fund to increase substance abuse treatment
$1 million to expand access to naloxone for overdose reversal
$500,000 for accreditation of sober homes
At this point, with the prescription drug problem being so closely related to the heroin epidemic that has been plaguing Massachusetts for some time, it is no trouble to see why the state officials are taking this opportunity so seriously. There is a lot to be done in regards to changing the stigma, raising awareness on treatment and making it more available, and educating the community. And that is not just in Massachusetts, it's something that needs to be done across the board, across the country.
Prescription drug abuse is a serious issue, and not too many people are aware of how intimately prescription drugs, especially opiates, contribute to serious and potentially fatal heroin addiction. As treatment becomes more vital, treatment methods evolve to address the needs of those who suffer, and new innovations are made every day with the power to change lives. If you or someone you love is struggling with substance abuse or addiction, please call toll-free 1-800-951-6135