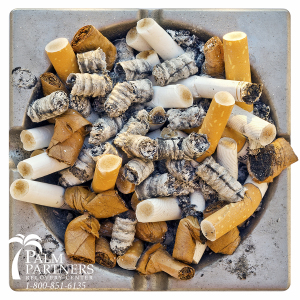 Author: Justin Mckibben
One showdown in a town of less than 8,000 people has the potential of making a big part of history for American prohibition-style politics. This week, health officials and residents in Westminster, Massachusetts will be taking time to weigh in about a bill that could potentially issue the first ban on the sale of tobacco products in the country!
History of Taking on Tobacco
The state of Massachusetts has a bit of a history for taking on tobacco companies and users, and it is showing no sign of stopping with this news. Having already banned the use of tobacco in work places and more than 100 communities in the state have prohibited smoking in public spaces, Massachusetts seems to be biting off a bit more to chew, not any dip of course.
Proponents of the latest proposal generally seem to refer to increases in the sale of bubblegum-flavored cigars, electronic cigarettes and dissolvable smokeless tobacco as a threat to the youngest residents' health. With this rise in these types of products, the fear is that the next generation will be essentially doomed, especially since smoking prematurely kills 5.6 million adolescent smokers across the country.
Elizabeth Swedberg, health agent in Westminster, Massachusetts noted that the local legislation is working to put a stop to the statistic in Westminster, and stated,
"The tobacco companies are really promoting products to hook young people. The board was getting frustrated trying to keep up with this."
A lot of this stems from recent decline in rates of smoking among American adults in recent years. Some expect that R.J. Reynolds and Lorillard, being the second and third largest tobacco companies in the nation, will most likely continue a decades-old business model that thrives on the support of young people, also known as 'replacement smokers.'
This new bill would eliminate the sale of tobacco products including:
Cigarettes
Chewing Tobacco
Appealing to Adolescences
The strategy of luring in 'replacement smokers' usually requires tobacco manufacturers to adjust their products so that they are more attractive and make the activity of smoking a more pleasurable one for the novice smoker. These methods include adding elements that experts say mask the true flavor of the tobacco, including:
Flavoring
Sugars
Additional Menthol
But of course these companies can't rely on taste alone, so each day the five largest cigarette companies spend a total of more than $34 million advertising their products in magazines and retail stores.
Incorporating E-Cigs
According to the Centers for Disease Control and Prevention (CDC), a significant portion of the money spent by big tobacco companies goes toward the promotion of smokeless tobacco products and e-cigarettes, which have become increasingly popular in the last years.
Experts say that's part of the reason why e-cigarette among youth has tripled between 2011 and 2013, despite its well-documented health risks that bear a striking similarity to that of cigarettes and other tobacco products.
The biggest trick the tobacco companies has pulled here is the claim that e-cigarettes serve as a safe alternative to traditional tobacco products. However a recent study in the Journal of the American Medical Association determined that e-cigarettes do in fact encourage use of regular cigarettes among teenagers and young adults.
The Problems with Tobacco Prohibition
That's why a proposed local ban on the sale of tobacco products, though unprecedented, could become a reality. Westminster public health officials, however, face a number of challenges, including that from a coalition of business owners.
The group, endorsed by the New England Convenience Store Association, collected 800 signatures for a petition against the proposal thus far recorded. Representatives of tobacco companies have also spoken out against the proposed ban. One spokesman David Sutton made comments as he represented one of the biggest dogs in the fight. Sutton works on behalf of Richmond Virginia-based Altria Group Inc., owner of the nation's biggest cigarette maker, Philip Morris USA. Sutton said,
"We believe businesses should be able to choose which products they carry. If the ban were to be implemented, adult tobacco and e-vapor consumers could shift their purchases to neighboring stores. The proposed regulations, if enacted, would fundamentally alter these businesses and would likely cost Westminster jobs."
That argument, however, hasn't deterred local and national group efforts to combat Big Tobacco.
Moves Being Made Against Big Tobacco
Last year, 5 health groups, including the Campaign for Tobacco-Free Kids, wrote a letter to the Tobacco Committee co-chairs of the National Association of Attorney in response to R.J. Reynold's efforts to advertise Camel Crush cigarettes — a product with a capsule in the filter that allows the smoke to be menthol flavored when crushed being overly promoted in publications often associated with teenagers.
Of the U.S. states, 30 of them, not to mention Washington, D.C. and Puerto Rico, have also banned smoking in indoor public places. Some employers also offer smoking cessation programs with offerings that include counseling, bonuses, and other incentives and supports to promote this cause.
Last month, congressional Democrats demanded that US Weekly, People, Time, Rolling Stone, and Entertainment Weekly cease its tobacco advertising.
The moves currently being made against Big Tobacco's efforts doesn't come without reason. Tobacco products are commonly credited with killing more than 400,000 people annually, which translates into nearly 1 out of every 5 American citizens dies from these products!
With the numerous health risks and fatal illnesses associated with tobacco use, it is no wonder that the people of this town are trying to do everything in their power to keep big tobacco companies from pushing their products onto the young people in the area as part of a sales pitch. Tobacco is one of several serious addictions, and like any real addiction it takes work to recover, and not everyone gets so lucky. If you or someone you love is struggling with substance abuse or addiction, please call toll-free 1-800-951-6135