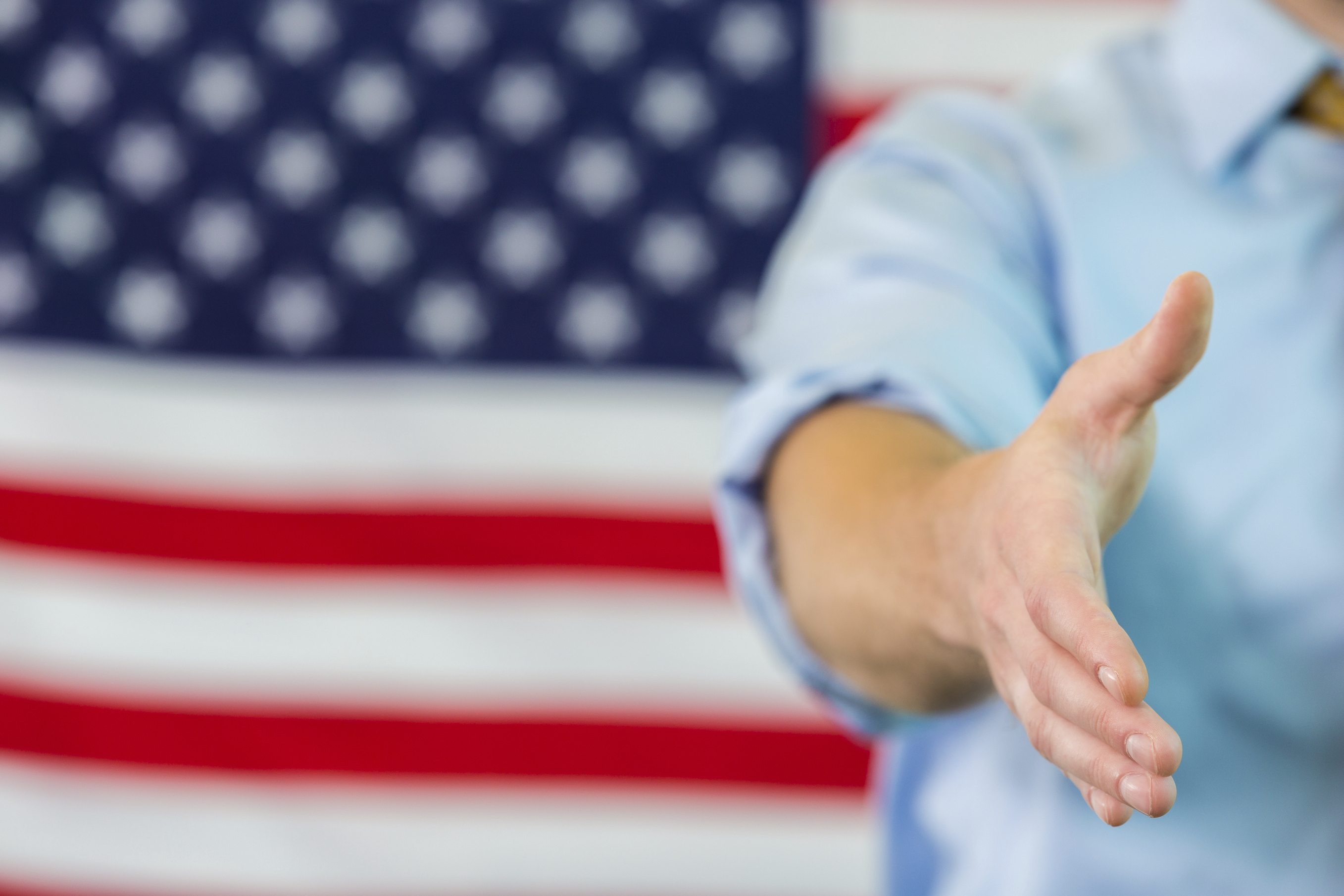 Author: Justin Mckibben
While we acknowledge the importance of maintaining personal anonymity at the level of press, radio and films, this recent declaration made at the opening night of the Democratic National Convention was one that took a lot of courage and was done with some very real intentions. The Mayor of Boston, Marty Walsh, took what many would be considered a very strong stance on breaking stigma. Marty Walsh opened his speech at the DNC with the line:
"My name is Marty Walsh, and I'm an alcoholic."
Walsh shared a very personal story about his journey to rock bottom. He talked about his path to recovery, and used both as a means to emphasize his support for Democratic Presidential Candidate Hillary Clinton.
So how much meaning does this kind of declaration add to a political message? Was it right for him to break his anonymity on such a massive media scale?
Rock Bottom Politics
Marty Walsh is already considered perhaps the most prominent elected official who is open about his recovery.  As part of his opening speech, Walsh even recalled a dark and hopeless time for him. This kind of transparency is actually quite admirable in a sense for such a public figure.
During his time on stage at the Wells Fargo Center in Philadelphia e stated:
"On April 23, 1995, I hit rock bottom. I woke up with little memory of the night before and even less hope for the days to come. Everybody was losing faith in me, everybody except my family and the Labor Movement."
Walsh attributed his surviving his alcoholic life to the labor community. He said they helped get him the help he needed that gave him the second chance that changed his life.
This truly isn't anything new for Marty Walsh, alcoholic. He actually applied it to his incredibly progressive and groundbreaking campaign approach. As a mayoral candidate, he made no effort to hide that he was a recovering alcoholic. During this time leading up to him being appointed to office, Mart Walsh publicly related to and advocated for the recovery community in various public and political venues. This is a man who found his way into politics while still taking steps to apply and practice his principles in all of his affairs. Even though some would look at this as ignoring the tradition of anonymity in most 12 Step Fellowships, it should be noted that he has made it his personal responsibility to help people both on and on the campaign clock.
Working with Others
At 20 years as a sober alcoholic (as of 2013) Walsh was actively attending 12 Step meetings while continuing to work with others both in and outside the rooms of his fellowship. As a state senator, he advocated for more recovery services. Throughout his time in recovery Walsh is actually known for personally helping people find drug and alcohol treatment.
During one 2014 interview Walsh addressed the issue of making such privy information a public fact. He stated:
"I don't really care who knows I'm an alcoholic because if it helps someone else … then they'll ask me for help if they need it,"
So was it right of his to let his guard down and share his experience with the world?
Some might say it is safest to tread lightly on such grounds. Others may say that as long as he does not directly name his fellowship or claim to represent it, he should be confident in his actions to shed stigma and raise awareness. Altogether, in my opinion, this is a strong message. To have a politician admitting to the world he is an alcoholic AND a success story in the recovery community could be tremendously powerful. Showing the world an example of a recovered alcoholic who has gone on to help countless people stands to shatter the stigma.
Principles before Personalities
Then comes another question for the importance on anonymity. Walsh went on after making his speech about recovery to endorse Hillary Clinton. This is where the lines blur, because then people start to ask if 12 Step Fellowships are endorsing Hillary, or even the Democratic Party in general. One of the biggest reasons why 12 Step Fellowships aspire to stay disconnected from politics and religious organizations to an extent is to insure that the fellowships remain all-inclusive and attractive for anyone with any belief system or political values.
So I guess the question is now- is this a "violation" of the suggested traditions in 12 Step Fellowships? Or is it up to the individual to decide their own level of anonymity? There are no "rules" in groups like AA, but is this crossing a line concerning principles before personalities?
Personally, I think what he has done his is inspiring and progressive. This kind of open discussion can be useful in the evolution of America's perspective on stigma. When it comes to dealing with people in recovery, it is nice to see some people step up and show how far they have come. In a way this can give some people hope. His experience, strength and hope could push someone to make a change, and push others to see the addict and alcoholic with a more open mind.
With the presidential race getting closer and closer to its climax, and with progressive politics and compassionate drug programs being so vital, it seems we should be paying particularly close attention to how drugs and addiction are handled on both sides. Meanwhile, safe and effective treatment for the alcoholic who still suffers is more important than ever! If you or someone you love is struggling with substance abuse or addiction, please call toll free 1-800-951-6135