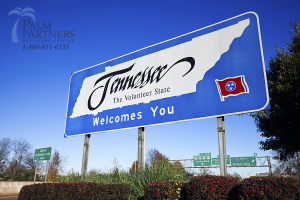 Author: Justin Mckibben
According to a report by the state of Tennessee's comptroller's Offices of Education Research and Accountability the production of Methamphetamine throughout Tennessee remains drastically high despite the use of a database that tracks pseudoephedrine purchases. Pseudoephedrine is an ingredient in some cold and allergy medicines that meth cooks use to make the illegal stimulant. With such a visible issue going on with the production, sale, and use of meth in the state of Tennessee it is no wonder that there is a real need for meth addiction treatment in Anderson County, TN.
Meth Addiction Treatment in Anderson County, TN: A Growing Concern
This report by the Offices of Education Research and Accountability came just days before the General Assembly was set to convene, and there was some hope that it would provide additional ammunition for legislators who want to move forward on a proposed bill that would require a prescription for pseudoephedrine. 18 Tennessee municipalities have passed ordinances prior to these reports that create the requirement for a prescription with the purchase of any products containing pseudoephedrine. But the ordinances were made insufficient this past December after the state attorney general's office ruled they were in direct conflict with Tennessee state law.
Statewide, even though lab seizures fell by 7 percent for 2013, Tennessee still ranked second in the nation after Indiana citing preliminary figures for 2013.
In 2013, a total of 1,685 labs were seized, which generated 21,000 pounds of meth drug waste, according to figures.
Meth Addiction Treatment in Anderson County, TN: Long-term effects of Meth
Taking all the information about the problem facing the state about meth addiction and the need for reform, meth addiction treatment in Anderson County, TN is set in place to combat the bigger dangers faced by individuals who suffer from this wide-spread problem.
One of the most detrimental long term effects of crystal meth use and abuse is addiction. Therefore, it is best to consider meth addiction treatment in Anderson Country, TN to safely and medically monitor the effects of meth. In addition, long term meth users experience symptoms such as:
Psychosis (paranoia, hallucinations, repetitive motor activity)
Changes in brain structure and function
Memory loss
Aggressive or violent behavior
Mood disturbances
Severe dental problems
Weight loss
The Drug Abuse Warning Network (DAWN), which collects information on drug-related episodes from hospital emergency rooms throughout the nation, has reported a greater than 50% increase in the number of ER visits related to meth abuse between 1995 and 2002 nation-wide.
Crystal meth abuse has also increased substantially. In 1992, there were approximately 21,000 treatment admissions in which crystal meth was identified as the primary drug of abuse, representing more than 1% of all treatment admissions. By 2004, the number of methamphetamine treatment admissions increased to more than 150,000, representing 8% of all admissions.
Meth Addiction Treatment in Anderson County, TN: Meth Withdrawal
Meth addiction treatment in Anderson County, TN is crucial for anyone struggling with the addiction because the withdrawal from crystal meth can be uncomfortable to say the very least, and at its worst can lead to a potentially fatal situation. Once crystal meth addicts stop using, they experience several withdrawal symptoms which vary in intensity, such as:
Fatigue
Depression
Increased appetite
Excessive sleeping
Anxiety
Irritability
Headaches
Suicidal ideation (obsessive thoughts of suicide)
Meth Addiction Treatment in Anderson County, TN: Detox and Rehab
Currently, the most effective crystal meth addiction treatment is a combination of therapies such as cognitive behavioral therapy and contingency management interventions. This is best done in a safe and comfortable setting known as inpatient rehab. A good crystal meth addiction treatment program will offer a medical detox as well as a 30 day inpatient stay during which the person who is addicted to crystal meth can begin the healing and recovery process.
Meth Addiction Treatment in Anderson County, TN: Intensive Outpatient Programs
An intensive outpatient program (IOP) should absolutely be implemented as part of meth addiction treatment in Anderson County, TN if at all possible. This is a program that will continue to offer comprehensive behavioral therapeutic support including behavioral therapy, family education, individual counseling, and 12-Step support groups during the period after the time spent in the inpatient rehab facility. IOP is designed to assist the individual in the transition back into the world while they can begin to enjoy more freedom and less structure.
Meth Addiction Treatment in Anderson County, TN: Sober Living House
While attending the IOP, it is also typically suggested for the recovering addict to live in a sober living house or a halfway house especially while in early recovery. Here they will continue to receive support and be given a level of structure while beginning the process of reentering society. There is drug testing for accountability, peer support, and encouragement for clean and sober activities. This strategy for continued recovery has proven to be effective in the later stages of recovery for meth addiction, and meth addiction treatment in Anderson County, TN provides options to seek this level of support out after rehab.
Crystal meth has made its presence known in the state of Tennessee, and while there is much effort being put into regulating the chemicals used to manufacture this drug, there is still a need for treating the addicts who already suffer. If you or someone you know is struggling with a substance abuse or addiction or is seeking crystal meth addiction treatment in Anderson County, TN please call toll-free at 1-800-951-6135. We can help. You are not alone.