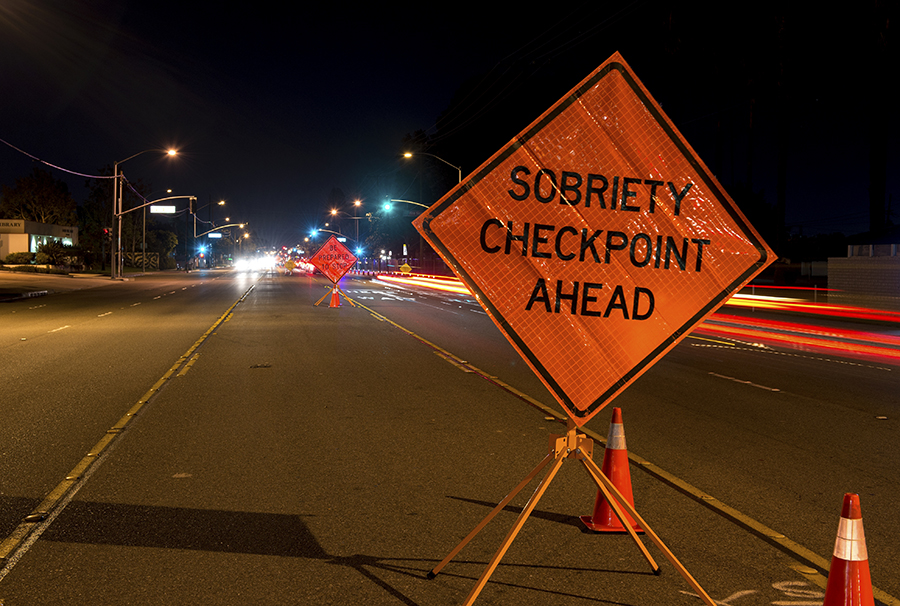 Author: Justin Mckibben
American is far too familiar with the devastation and the loss of life that often goes hand in hand with driving intoxicated. Countless homes across the country are torn due to a void in the family where a drunk or drugged driver lost their life, or took one. We are a nation that is decorated with slogans dedicated to inspiring better behind-the-wheel behavior in an effort to save and change the lives that often end up lost as a result of an individual having too much to drink or doing too many drugs, and driving. This December do your part to observe National Impaired Driving Prevention Month.
We as a nation are also becoming increasingly aware of the dangers of driving with distractions such as text messaging or talking on a cell phone. Working with the Department of Transportation (DOT) and other Federal agencies, the Office of National Drug Control Policy (ONDCP) is taking steps to highlight the growing problem of drugged driving as well.
The Danger in Drugged Driving
It is well known that drugs, even those prescribed by a physician, can impair perception, judgment, motor skills, and memory. Recent surveys have shown how pervasive drugged driving has become in the United States.
It seems only fitting that during the holiday season, dedicated to family, gratitude and new beginnings, we acknowledge the importance of safety on the road. During December 2012, 830 people lost their lives in crashes involving a drunk driver, and that is a harsh reality for a holiday season.
Deaths Due to Drunk/Drugged Driving
Statistics according to some drugged driver research prepared for the National Institute on Drug Abuse by Robert L. DuPont, M.D., President of the Institute for Behavior and Health, Inc. show that there has been an increase in deaths caused by accidents related to drugs and driving.
The percentage of fatally injured drivers with known positive testing for at least one drug between 2005 and 2009 was presented with data that determined:
2005- 2007 it remained at 28%
2008 jumped up to 30%
2009 was at 33%
Seriously injured drivers admitted to level 1 trauma care:
15% alcohol only
4% alcohol and multiple drugs
12% alcohol and one drug
9% multiple drugs (no alcohol)
26% one drug
34% no drugs or alcohol
In 2010 there was a drastic amount of deaths according to data collected in surveys. Such as:
10,228 people were killed in alcohol-impaired driving crashes, accounting for nearly one third of all traffic related deaths in the United States.
17% (211) of the 1,210 traffic deaths among children ages 0 to 14 years old were involved an alcohol-impaired driver accident
Over 1.4 million drivers were arrested for driving under the influence of alcohol or narcotics
Drugs other than alcohol are involved in about 18% of motor vehicle driver deaths.
Future Drugged Driving Prevention
The National Drug Control Strategy includes a goal of reducing drugged driving in the United States 10% by the year 2015. Specifically, ONDCP aims to make preventing drugged driving a national priority on par with preventing drunk driving. To work toward this goal, the Strategy calls for:
Encouraging states to adopt Per Se drug impairment laws;
Collecting further data on drugged driving;
Enhancing prevention of drugged driving by education communities and professionals;
Providing increased training to law enforcement on identifying drugged drivers; and
Developing standard screening methodologies for drug-testing labs to use in detecting the presence of drugs.
National Impaired Driving Prevention Month
As part of a public decloration, President Obama made a proclamation stating,
"Deaths caused by impaired driving are preventable and unacceptable, and my Administration is taking action to reduce and eliminate them."
Trying to express in his statement the importance of this issue and how from December 12th to January 1st his administration would be participating in national Drive Sober or Get Pulled Over campaign. President Obama also went on to say,
"My Administration is striving to increase awareness of the dangers and devastating consequences of impaired driving in all its forms, especially the growing, but often overlooked, problem of drugged driving. Illegal drugs, as well as prescription and over-the-counter medications, can be just as deadly on the road as alcohol, and preventing drugged driving is a public health imperative."
Factor in the increasing problems with drug use, both illegal narcotics and prescription medications, along with the concept of marijuana becoming legalized in several states to some capacity and more planning to follow suit. Then factor in the epidemic of opiate and synthetic drugs that have taken root in many states, and the fight to change that trend. The vital need to raise awareness of the dangers and the costs of impaired driving is incredibly important, especially during the holidays.
Too many families already have to endure an incomplete holiday because of the carelessness and recklessness at the core of drunk and/or drugged driving. Too many people lose their lives during the time when we are meant to hold our loved ones closest to us. We must collectively do what we can to emphasize the dangers and the tragedy of impaired driving, and to keep ourselves and those around us mindful of the lives we take into our hands any time we get behind the wheel. This December be willing to work toward raising awareness, and doing what you can to change the statistics.
December may be National Impaired Driving Prevention Month, but every single day we can do what we can to prevent drunk and drugged driving by taking responsibility for ourselves, and supporting others in the same way. Addicts and alcoholics are not the only ones in danger, but if you have found yourself with DUI you may want to look for the help you may need to avoid a devastating future. If you or someone you love is struggling with substance abuse or addiction, please call toll-free 1-800-951-6135