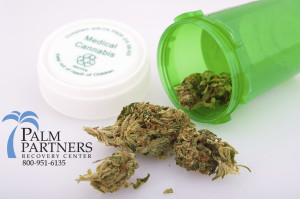 Last Friday, New York legislators passed a bill that allows for the legal access to marijuana for a medically-recognized condition, making it the 23rd state to join the medical marijuana movement. The bill is specific about which certain serious, debilitating conditions can be treated with medical pot.
No doubt, this legislation is a huge victory for New Yorkers suffering with cancer, multiple sclerosis, epilepsy and certain other conditions and who have been waiting many years for relief.
Controversy
Thought the context of this new legislation is the legalization of medical marijuana, the bill is the result of political compromises with the governor, without which, it would never have been passed. Those compromises include serious limitations that will exclude many patients from the benefits of medical marijuana and that also complicate the implementation and use of it as a medical drug; it's clear that politics, not science, drove the final agreement.
Instead of physicians determining whether marijuana will be effective in treating their patients' pain or illness, the decision has already been made by politicians in the state capital of Albany, none of whom is a medical doctor.
That is, the NY bill allows for extremely intrusive measures on behalf of the government when it comes to the confidential relationship between doctor and patient by so defining the list of conditions – and quite narrowly so –  that doctors can prescribe marijuana for medical use.
Furthermore, the bill gives the governor's administration sole discretion to define the types of medical marijuana that will be made available to patients, and the routes of administration they can use to consume it. As it stands now, it seems that patients who are eligible for medical marijuana will have access to edibles, oils and lotions, and methods for vaporization. The only clearly stated thing is that the bill explicitly prohibits smoking as a route of administration.
Which is weird because findings show that there are some instances in which smoking medical marijuana is the actual the best route of administration.
Back in 1999, the Institute of Medicine of the National Academy of Sciences spent two years reviewing the scientific data then available with respect to potential benefits of medical marijuana. The study team concluded that "nausea, appetite loss, pain and anxiety . . . all can be mitigated by marijuana." The study team did not exclude smoked marijuana from its conclusions, noting instead that "there are even some limited circumstances in which we recommend smoking marijuana for medical use."
These findings have since been corroborated by many, many peer-reviewed, randomized, double-blind controlled studies of smoked marijuana published in highly respected and credible medical journals.
Unlike tobacco, smoking marijuana does not increase the risk of lung cancer, according to long-term studies. Yet, in contrast, there is very little known about the long-term effects of vaporizing oils and extracts.
If you or someone you love is struggling with substance abuse or addiction, please call toll-free 1-800-951-6135.