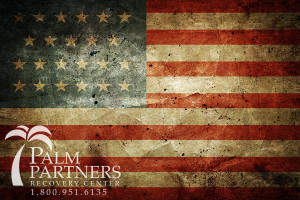 After fighting over-seas for the lives and freedoms of their families and neighbors many veterans return to the U.S to fight a whole new war. It is a fight that has to be waged in the minds and homes of soldiers across the nation. Many of them, the average barely 30 years old, are over-medicated and worried about an uncertain future. A solider may take his own life out of stress from his home life, but more and more the case is becoming that the soldier dies from a fatal reaction to one or more medications prescribed to him for various mental and physical conditions, and the amount of soldiers dealing with abusing pain killers is staggering.
Painkiller Addiction in the Military: Diagnosis in the Field    
As American society becomes dependent on pharmaceutical drugs to manage chronic pain and psychological health, the U.S. military itself has started to mirror this policy, administering drugs in the field and now back on the home front in the many networks of VA veteran hospitals and pain clinics. While rates of sudden death and suicide have skyrocketed in the last decade, it's become clearer to mental health and military advocates that the drugs have a huge impact on this outcome. With combinations of sleeping pills, anti-anxiety medications, anti-depressants, and anti-psychotics there is no telling how far the effects can damage you, especially if there's an added stimulant. The use of prescription drugs was introduced as a quick fix because the U.S. military was over exerted, the drugs kept more people functional enough to do their jobs, but the long-term use has made too many people too dependent on these substances.
Painkiller Addiction in the Military: Over-Medication
Nationally, prescription drug overdoses have spiked significantly. According to the National Center for Health Statistics the number of U.S. citizens who have died from painkillers jumped to 14,800 in 2008 from 4,000 in 1999, and the greatest numbers were unintentional deaths. Studies of Military painkiller addiction in the military show Military doctors wrote over 43 million prescriptions for painkillers in 2009, more than 4 times the number they wrote in 2001. Painkiller abuse is a serious issue for military physicians to solve: Combat-related injuries, strain from carrying heavy gear and equipment, and long deployment periods often create a steep demand for their use. But weaning soldiers off the medication is often difficult. Painkiller Addiction in the Military continues to grow, and many veterans very quickly become physically dependent on these medications.
Painkiller Addiction in the Military: Statistics of Substances, Spending, and Suicide
Numerous reports show how persistent painkiller addiction in the military has become:
According to an investigation by the American Statesman the military has spent at least $2.7 billion on antidepressants, and $1.6 billion in narcotic painkillers like OxyContin over the last decade.
According to Military Times the orders for anxiety medications and sedatives like Valium and Ambien increased 170 percent from 2001 to 2009. By 2009, statistics show 1 in every 6 active duty service members was found to be on some form of psychiatric drug, including 17% on antidepressants.
In 2010, according to a U.S. Army statistic on suicide found that in 2009, 20% of the active duty force had been prescribed at least one medication for pain, anxiety or depression, while prescription drugs were involved in 1/3 of the 160 active duty suicides that year. Of the 188 accidental/undetermined deaths from 2006 to 2009 caused by drugs and alcohol, and alarming 74% involved prescription medications.
According to an Institute of Medicine statistic in 2012, 11% of service members in 2008 admitted to abusing prescription pills.
Painkiller Addiction in the Military: Taking Action
Thankfully a 2012 report prepared by the Institute of Medicine (IOM Report) recommended a few tactics for addressing the problem of painkiller addiction in the military. These suggested avenues of fixing this issue include:
An increase of evidence-based prevention and treatment interventions
Expanding access to care.
Broadening insurance coverage to include effective outpatient treatments and better equipping healthcare providers to recognize and screen for substance use problems so they can refer patients to appropriate treatment programs
Other than painkiller addiction in the military alcohol is another problem they wish to address by limiting the access to alcohol on base. The IOM Report also acknowledges that dealing with substance abuse in the military will require reform in confidentiality policies and attempting to shift the cultural climate in which drug problems are stigmatized. Certain branches of the military have already taken steps to combat painkiller addiction in the military. The Army, for example, has implemented changes that like reducing the duration of prescriptions for opioid pain relievers to 6 months. Also they are having a pharmacist monitor a soldier's medications when multiple prescriptions are being used. Hopefully soon the statistics will change, and more veterans will have access to programs that help them cope with injuries and other damage from service. There is help out there, and hopefully the policies in the medical treatment and medication for veterans will be changed to safe-guard the health of the men and women fighting for our country.
If you or someone you love is struggling with substance abuse or addiction, please call toll-free 1-800-951-6135