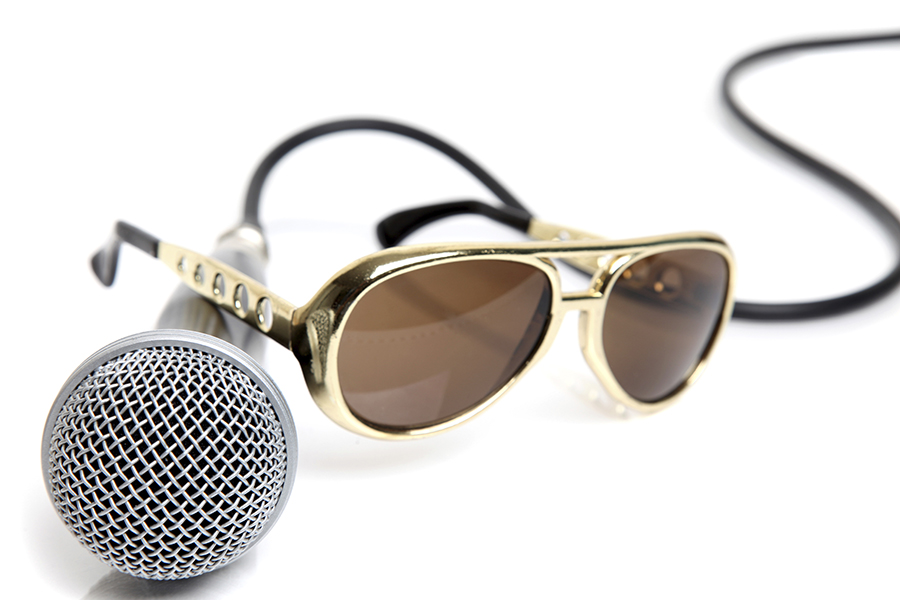 Author: Justin Mckibben
The well-known hip-hop artist Macklemore, born Ben Haggerty, earned himself quite a following a few years ago when he broke out on the scene  with his breakout album, The Heist, which won him the 2014 Grammy for Best Rap Album. Macklemore and collaborator Ryan Lewis also scored the Best New Artist Award, along with a bunch of No. 1 singles.
One thing setting Macklemore apart from his peers was his speaking openly about his recovery from drugs and alcohol, and his music sending messages of hope and inspiration. His status as a sober musician was very public and seemed to draw even more fans toward his positive influence with some inspiring songs about recovery from addiction.
So it was a bit of a bummer recently to hear he admitted in an interview he's in the process of recovering from a relapse. Still, his honesty should be admired considering how difficult it can be for some, and his shared experience might help others avoid making similar choices.
Price of Fame
32 year old Macklemore and 27 year old Ryan Lewis retreated to their native Seattle, Washington to work on new music after they had grabbed up a mantle full of awards for their initial album, and it was in this Macklemore has noted he began slipping back into some of his old bad habits and how he began to regress to a more destructive youth, trying to escape from the new found fame and the downsides that came with it.
In an interview he stated:
"I held it together for a while. But, eventually, I stopped going to my 12-step meetings. I was burnt out. I was super-stressed. We weren't sleeping — doing a show every day, zigzagging all over the country. In terms of the media I was getting put into a box that I never saw for myself. The pressure and the fame — everything. All the clichés, man — like not being able to walk around, having no privacy, and from this TV appearance to this TV appearance, and the criticism, and the lack of connection, and the lack of meetings — all of that put into one pie was just…I just wanted to escape."
One good thing is he was quick to point out where he had made his mistakes and what brought him to relapse. Between stress from his work, feeling disconnected, and not keeping up with his program of action which he used to maintain sobriety he found himself wondering if he could safely use, which turned out not to in his best interests.
Tough Times
Macklemore admitted that he was not able to get back on the wagon right away, and said it actually took the intervention of his fiancee, Tricia Davis, finding sleeping pills hidden in his shoe at the SXSW festival for him to even try to sober up.
This was short lived as he kept putting himself around drugs to catch 'contact highs' before jumping right back into smoking weed. He experienced the typical pattern of bargained with himself about sobriety that so many addicts are familiar with, saying:
"You know, like, Monday, I'ma stop…. OK. Tuesday, I'ma stop…. OK, f— it, I might as well go on to the weekend. Sunday, I'm done. But after this bag of weed…,"
The relapse took a turn for the worst when he started attending business meetings high and stopped making music, then he started to see the faults in his choices,
"I felt so dumb. I felt like I'm just wasting time. What am I escaping here?"
Eventually a major life change for Macklemore gave him a new reason to rededicate himself to working his 12 step program again to try and save himself.
Back to Basics
Macklemore stumbled back and forth through his relapse for a little while, but in September 2014 he found out his fiancée was pregnant with their first child, and everything changed. Macklemore started attending his 12-step meetings again, and is making an effort to find his way back to the basics and grow up, saying:
"Since I heard that Tricia was pregnant, I was like, 'I need to grow up right now.'"
His new sobriety has also helped to get the creative juices flowing.
"…as it always works, the minute that I start actively seeking recovery — not just sobriety, but recovery — music is there. It always has been. Songs write themselves. My work ethic turns off-to-on in a second and I get happy again. I get grateful again."
Looking at the transition he went through in his relapse, Macklemore seems to be aware of where he fell short and how to address these issues in his life. His emphasis on 12 step meetings and the connection he felt his active recovery has to his passion in music shows he has a great deal of respect for his sobriety and the means by which he has chosen to keep it.
Artists and celebrities are human just like the rest of us; sometimes they recover and sometimes they relapse. Thankfully there is always recovery even after a relapse. If you or someone you love is struggling with substance abuse or addiction, please call toll-free 1-800-951-6135