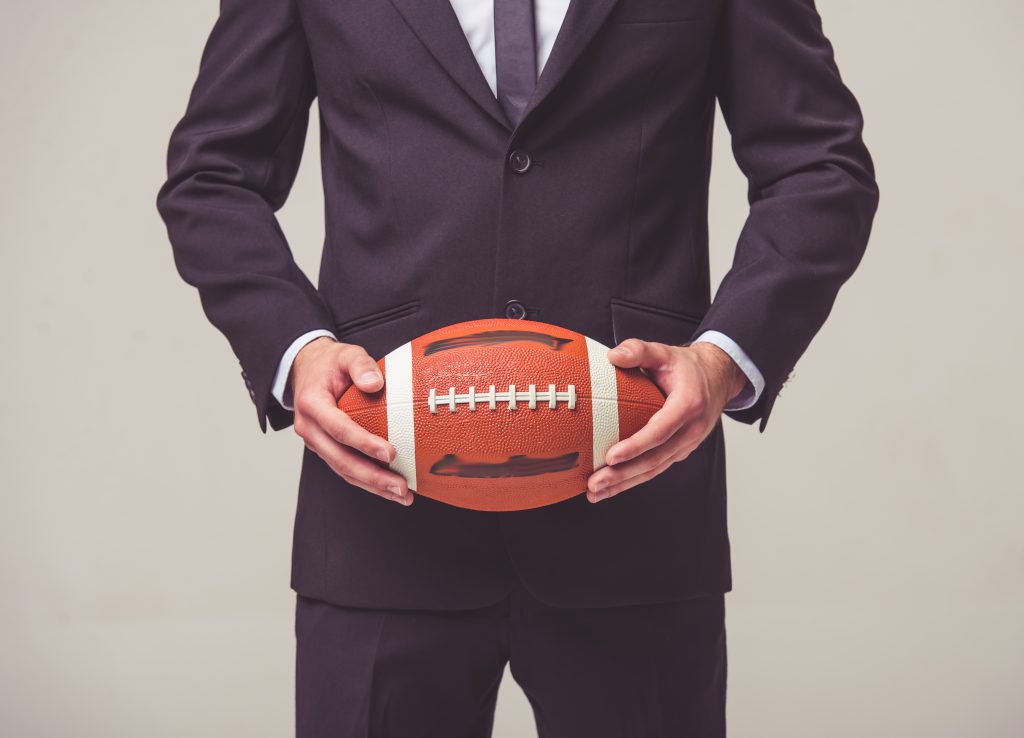 The sports world was rattled yet again this week following the announcement from John Skipper, President of the world famous sports broadcasting network ESPN, of his resignation. Skipper cited his struggles with substance use and addiction as the reason for the statement, and it has brought to mind a few important factors that people often forget about addiction.
Skipper will also be resigning from the position of co-chairman of the Disney Media Networks.
Declaration from ESPN President  
In his statement on Monday, Skipper states:
"Today I have resigned from my duties as President of ESPN. I have had a wonderful career at the Walt Disney Company and am grateful for the many opportunities and friendships. I owe a debt to many, but most profoundly Michael Lynton, George Bodenheimer and Bob Iger.
Skipper went on to say,
I have struggled for many years with a substance addiction. I have decided that the most important thing I can do right now is to take care of my problem,"
According to Skipper, he and the company came to a mutual agreement that it was appropriate for him to resign. He went on to state:
"I come to this public disclosure with embarrassment, trepidation and a feeling of having let others I care about down. As I deal with this issue and what it means to me and my family, I ask for appropriate privacy and a little understanding."
Skipper has been the ESPN President since 2012, after joining the Disney-owned network back in 1997. According to Bob Iger, CEO of Walt Disney Company, former ESPN President George Bodenheimer will serve as Acting Chair of ESPN for 90 days until a more permanent replacement has been found.
Bob Iger made his own statement supporting Skipper's decision and showing his respect for Skipper. Bodenheimer also issued a statement, saying:
"I have great respect for John's leadership, and I applaud the courage he's demonstrating by addressing his challenge head on. The most important thing right now for John and his family is that he conquers his addiction, and the entire ESPN family is behind him."
As the transition takes place, many seem to be supporting the ESPN President in his choice to step down and face his addiction. Thus far there haven't been many specifics as to which substances Skipper struggles with, which is consistent with his request for privacy.
Addiction for Professionals
This is far from the first time we have seen an issue with substance abuse come up in the world of professional sports. Even with coaches and owners, substance abuse is not as uncommon as some might think. Back in October the video of Miami Dolphins offensive line coach Christ Forester snorting lines of white powder surfaced online and created an overnight viral controversy. While the story with John Skipper may be a bit different, they both remind us that even high-profile professionals struggle with substance use and addiction.
Too many people still have this idea that addiction is about moral failures, or lack of willpower, or simply the lack of character and ambition. Yet, time and time again we see stories of incredibly talented, successful, ambitious and influential people struggling with addiction. And it isn't just rock stars and celebrity actors; we also see it in CEOs and high-ranking business people. We see it in star athletes and in politicians. Every level of success experiences the impact of addiction.
So it is sad to see Skipper say he is embarrassed to have to make this announcement. Even though he is brave to do it, it reminds us also of the stigma even he still might believe.
So we have to support those who are struggling and stop letting the stigma of addiction keep people from getting better by seeking the help that may ultimately save their lives.
The business owner or high earner might not seek help because of how they think people will see them. They might be afraid that being vulnerable will have others question their business. How will this reflect on my work? How will it reflect on my company? Will it destroy my professional reputation to get the help I need?
These are questions no one should ever have to ask.
Functioning Addicts Suffer
Many professionals might even consider themselves to be "functioning addicts," meaning that even though they are in the grips of addiction physically, mentally and emotionally, they are still able to go on working, going to school or being active at home.
Again, this is a strong example that goes against the stigma people often associate with addiction. Too many people assume that for someone to be truly struggling with addiction, they have to lose their house, job, family, etc. But in reality, people with addiction can be fully-functioning members of society. Addicts can be excellent at their jobs, active in their families or communities, and even take good care of themselves in all respects other than using drugs or alcohol.
However, functioning addicts still suffer greatly. Often this manifests with internal suffering, mental and emotional. They don't always "hit rock bottom" in the sense of their career, finances or home life. Sometimes it is everything going on inside that causes them the most turmoil.
Sadly, functioning addicts are also less likely to seek the help they need. They will believe that as long as they are working, taking care of the bills and not getting into much trouble, they are still in control. They are more likely to have people around them who do not understand addiction telling them their issues are not that serious. There is no telling how long ESPN President John Skipper was living as a functioning addict. The same goes for many professionals who have been struggling and are afraid that if they admit they need help, they will lose it all.
Addiction does not discriminate. It does not care what your net worth is. It never checks your credit score and it never asks for a resume.
 Times are Changing
Luckily, over the past few years, the perception of addiction has begun to experience a cultural shift. Those who struggle with substance use and addiction now have more options for getting help. There are a variety of personalized treatment programs that offer effective and supportive solutions while encouraging people across all demographics to stay informed and seek help.
These days we see more celebrities, athletes, and professionals reaching out, getting help and speaking up about the dangers of addiction. The ESPN President is one of many public figures this year who has spoken up about the problems they have faced and reminded us how important it is to find help.
It is great to be reminded that times are indeed changing and that the stigma of addiction doesn't have as much power as it once did. While there are still plenty of people across the world who still rely on these old ideas about addiction, much more are learning to better understand addiction and helping support those who need help.
Hopefully, with professionals from such high platforms stepping up to talk about their struggles, we will continue to see more executives, officials and business owners get the help they need.
Addiction is not one-size-fits-all, and neither is recovery. Palm Partners Recovery Center believes in supporting each individual through a personalized recovery plan to help them find an effective path. We want to help people who suffer get back to what matters most. If you or someone you love is struggling, please call toll-free now. We want to help.